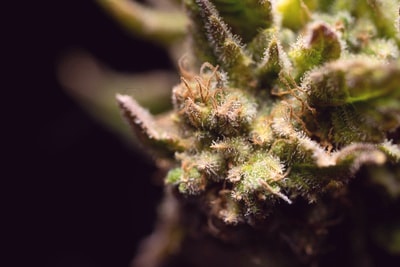 Despite Europe's unification, each country is still making their own rules on providing access to medical cannabis for patients. Currently there are 14 countries in Europe that recognize cannabis products for medical sales. That number is expected to grow since the United Nations recently voted to reschedule cannabis as a medicine. Additionally, as the United States moves to full legalization and banking, individual countries are expected to join the recreational side of cannabis. In order to understand individual countries' hurdles, we can divide the groups into consumer markets and producing markets.
Consumer Markets
Total sales of medical cannabis in Europe is no bigger than 250 million euros. The largest current medical market in Europe is Germany (50,000 patients) followed by Italy (13,000 patients), Netherlands (11,000 patients), Denmark (4,500 patients), the Czech Republic (2,000 patients), the United Kingdom (2,000 patients) and the remainder have under 1,000 patients per country. These numbers are quite small when you consider a medical state like Florida has 300,000 patients.
However, the reality of Florida is much different than that of Europe. Almost any adult in Florida can register with a doctor for a one-time doctor fee of around $200 and yearly fees of $70 afterward to obtain a medical card. Doctors can prescribe a card for a variety of reasons, including any chronic pain. After that, you can go to any dispensary and pick a variety of products to find what helps.
In the EU, generally speaking, a medical patient must obtain a specific prescription from a doctor which must be filled by a physician. The complexity in this system is created by doctors having no idea how to diagnose what a patient needs, resulting in multiple visits or multiple different products being prescribed to reach the desired goal. To complicate matters, getting cannabis approved for use and payment by insurance in Europe is nearly impossible. Treatment options are very limited to the most serious ailments, like epilepsy and stage III cancers.
This is an expensive process, and not just for the patient who must return to the doctor regularly. The limited products that are available are also extremely expensive. Currently, cannabis advocates are trying to create a simpler access to cannabis that is less costly and onerous. The answer may lay somewhere between the models of both the medical and recreational cannabis worlds.
Producing Markets
On the other side of the equation are companies trying to sell into these countries. The largest producers are Denmark (44 licenses), followed by Portugal (eight operating and 26 licenses), Germany (three licenses), U.K.. (one operating and two licenses), Netherlands (one license), Italy (one license), Spain (one license), Greece (one operating and 44 licenses), Austria (one license), and the Czech Republic (one license). They must pass rigorous medical standards of consistency that are difficult to achieve both from a flower and an extract basis.
Rigorous medical standards are hard to navigate. Doctors are having a hard time with acceptance of smoking cannabis flower because of imprecise dosing, as well as the potential for lung contaminates. On the extract side, finished products are subjected to long trial periods like other pharmaceutical drugs. However, compounding seems to be an imperfect workaround.
To make matters more complicated, there is a readily available number of products at much lower pricing. Take Epidiolex, which is just cannabidiol (CBD). The same drug can be bought at many stores and online in many forms for pennies on the dollar. And per-gram cannabis sales with high THC are fractional compared to the illicit market, which has no doctors increasing costs. Plus, there are hundreds more varieties of products available than through legitimate channels.
Early pioneers like Tilray have paved the way to more acceptance but it is still limited. Their full-spectrum 10×10 is being well received as drops, but it is a formulation out of necessity, because full spectrum cannot be achieved. In the medical world each ingredient — including THC and CBD — must be proven medical APIs. Tilray then mixes these purified APIs to call it a full-spectrum. In fact, full spectrum oil — also known as crude — is a very imprecise mix of various cannabinoids and terpenes, believed to be very therapeutic because of the entourage effect. However, the imprecisions of creating a consistent product over and over prevents it from coming to market.
Europe is moving on the right path toward greater cannabis acceptance. You can liken the current medical regulations to the Canadian market in 2016, and the recreational market to the U.S. circa 2012. The UN vote has paved the way for more medical advancements, but recreational cannabis is hot on its tail with shifting political winds in the U.S. Companies like Prohibition Partners make comprehensive reports on the country-by-country development of said markets. It's safe to say: most countries want access for patients, and cannabis companies want to improve the product offerings with consistent and reliable products for patients and consumers.
The post Navigating Regulatory Hurdles in Specific Countries appeared first on Cannabis Business Executive – Cannabis and Marijuana industry news.