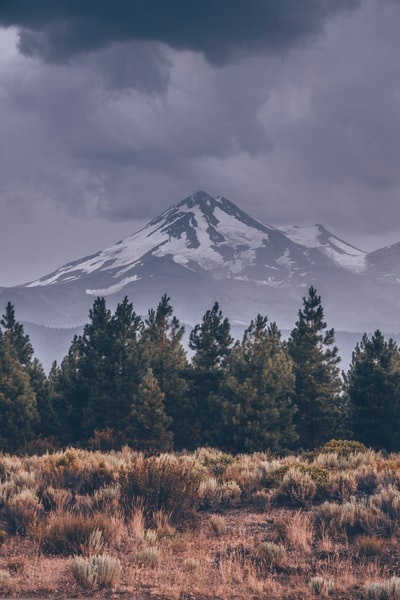 by Colton Griffin
There are five important "categories," that require company leaders' utmost focus and attention as they launch a compliant cannabis business in a newly legal state. Non-compliant businesses face the risk of being shut down and attract negative attention to the cannabis industry. Without compliance boxes checked, the operation will not be able to launch.
Keep in mind that no matter how much business experience an executive can boast, little will prepare them for some of the challenging moments that come with transitioning to cannabis from another industry. The complicated tax landscape, obstructive rules and regulations, federal illegality of the plant, societal stigma and the everchanging regulations across each state make for a difficult, but immensely rewarding, business venture. Cutting across these categories is the team. Hiring and partnering with the right people will enable you to reach your goals.
Licensing
Every state has its own cannabis law, which results in differences when companies apply for a cannabis business license. That becomes especially true when comparing medical and recreational licensing. One commonality among all states is cost. In order to be a legal cannabis business, companies will need to pay up. It is important to budget not only for the published state licensing fee, but also for a wide range of inspection, legal, consulting and other related fees that will come along the way.
Let's look at Missouri's medical marijuana (MMJ) program for example. Missouri legalized cannabis for medicinal use in 2018 and the state collected more than $13 million in application fees alone, stemming from 2,100 total applications. Missouri had a cap on MMJ licenses, unlike Oklahoma whicht has a free market making the licensing process extremely competative.
For context, the application fee for Missouri growers and processors ranged from $10,000-$25,000. Dispensaries and infused product manufacturers applicant fees ranged from $6,000-$10,000.
California requires local approval before the state gives final approval for cannabis businesses to obtain licenses in opt-in areas. For example, the city of Los Angeles allows cannabis businesses, but the county of Los Angeles prohibits cannabis businesses in its unincorporated areas. California's current application costs are inexpensive compared to most and should not be used as a measuring stick for newly legal states.
In limited license states, such as Florida and Illinois, costs can be expected to reach into tens if not hundreds of thousands of dollars. High demand and a limited supply of opportunities to participate translates to an extremely competitive and expensive process.
Building a cannabis business license application is tedious, with reports of people spending 70+ hours on the application process alone. The good news is that it doesn't have to be navigated it alone. There are consulting groups out there who have a track record of securing business licenses in a variety of states. The good ones are well-versed in the different state laws and can guide companies through the process. It's recommended to seek the advice of a consulting group before filing any paperwork.
In cannabis, the adage "trust but verify" couldn't ring truer. When selecting a consulting group, make sure it:
Has won verifiable licenses in other states for its clients;
Has a clear understanding of the company's strategy and business goals;
Displays clear knowledge of the licensing process, focus and support;
Can provide references or examples of prior work; and
Provides opportunities for the company to ask questions.
Real Estate
California is not unique in allowing cities to choose whether or not they want cannabis businesses in their space. Colorado Springs, for example, doesn't allow cannabis retail stores in the city's jurisdiction, and El Paso and Teller Counties in Colorado prohibit dispensaries. Before businesses select a location, they should verify whether they will be allowed to operate there.
With the so called "cannabis tax", businesses may experience incredibly high rent and high interest rates on loans. Landlords and lenders alike want to offset the risk that comes with cannabis businesses and charge more than they would for businesses in other industries.
Let's use California as an example again. In Redding, applicants are required to secure their property before submitting their license application. This means applicants have to pay rent on facilities they may not even get to use in order to process the paperwork. Often, companies will put in multiple offers on facilities, hoping one will be finalized when their application is approved. Landlords sometimes charge large non-refundable deposits because of this, and, in some cases, applicants forfeit large deposits when license applications are rejected.
Dispensaries in larger cities like Los Angeles can expect to pay up to $15,000 a month in rent. Rent for businesses in the cannabis industry typically aren't in line with other industries and tend to be much higher. Smaller cities won't typically pay $15,000 a month in rent, but some large cannabis cultivation facilities that are 25,000+ sq. feet can pay up to $20,000 in monthly rent regardless of location. It is important for business leaders to work with an experienced real estate broker to help navigate the regulations and negotiate an agreement that works best.
Data & Software
Nearly every single state requires license holders to document compliance using seed-to-sale tracking software. This ensures that at any moment data can be sourced from every legal cannabis plant that has been grown and sold. States expect businesses to track every movement and transformation from the day seeds are planted or received through the time inventory is sold.
Seed-to-sale data is powerful in that it allows companies to be mindful of product inventory and recall items when necessary.
The data goes further than that though, especially when it comes to cultivation and manufacturing. It's important to know exactly what was put on the cannabis plants, how much and when in order to correlate that with outcomes. In manufacturing, to comply with best practices such as Good Manufacturing Practices (GMP) and Food Safety Modernization Act (FSMA), documenting inputs, outputs and activity is required.
Cannabis businesses also require software that can manage orders, populate online menus and help with customer relationship management (CRM). Ideally these systems, which can come and go as business conditions change, will integrate to the company's core seed-to-sale tracking software platform.
Additionally, companies will want to review software that also manages accounting data and links the different platforms together. It is important to work with an accountant familiar with the cannabis industry, as tax codes like 280E can make it challenging to pay taxes. Cannabis businesses are subject to different regulations than other businesses, so it is important to work with people who are knowledgeable about those unique circumstances.
Compliance
Everything we've talked about so far is needed to maintain compliance, but there are other specific things like insurance that are necessities, too.
Cannabis businesses should expect to undergo plenty of audits by the IRS and would be wise to equip themselves with the best seed-to-sale software available. Business data should be readily available and easily accessible at all times.
There are also certain security requirements that cannabis businesses must adhere to. State and local laws differ, but it goes beyond an alarm and video system.
Sales
The final step in the supply chain is the sale. Some consider it to be the most important part of operating a cannabis business, but in reality, it's only a fraction. Nonetheless, it's important and businesses won't get very far without it.
It's important to invest in a fully equipped CRM system, which will help to manage customer data. All businesses with inventory, cannabis or not, will most-likely use a CRM.
Aside from awesome software, you'll need highly effective people to complete the sale. Hire a mix of marketing experts, some with cannabis expertise and some without. Cannabis marketing is different from traditional marketing and comes with different regulations. Be sure to have all areas covered: growth, data, and community management. Keeping inventory up to date that meets consumer demand is one really important aspect of marketing. Customers want to know what cannabis retailers have in stock, and they want to know the information is accurate. This is just another area where integrating seed-to-sale software comes into play and simplifies marketing efforts.
The post Cost of Compliance Tips to Get a Cannabis Business off the Ground appeared first on Cannabis Business Executive – Cannabis and Marijuana industry news.