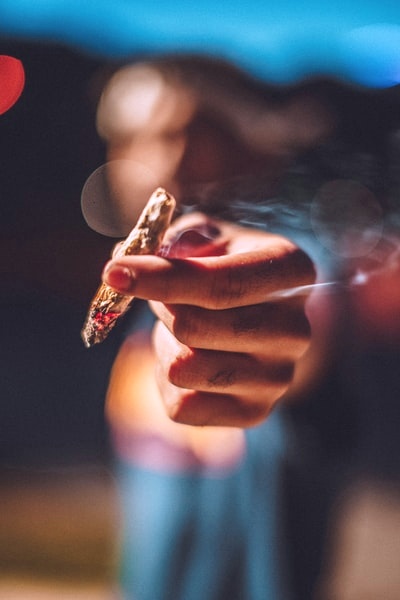 by Meghan Stoppel and Mira Baylson
Consumers today report record-levels of stress and anxiety related to COVID. To alleviate these feelings, consumers are turning to exercise, diet changes, and dietary supplements. Cannabidiol (CBD) products in particular are rising in popularity.
The Federal Trade Commission (FTC) has defined CBD as a "substance naturally occurring in, and that can be extracted from, the hemp plant, cannabis sativa." For companies manufacturing and selling CBD, either at brick-and-mortar storefronts or online: proceed with caution when marketing your product. The threat of regulatory scrutiny is real, and a failure to craft your marketing campaign with care may earn your company the unwanted attention of a state or federal regulator.
FTC Is Concerned about Science, Safety, Quality and Long-Term Risks
In 2020, the FTC ramped up both its investigative and enforcement oversight of the CBD industry, often coordinating with the Food and Drug Administration (FDA) to identify and send warning letters to companies suspected of making unsubstantiated or deceptive health claims regarding their products.
The FDA's interest in CBD products derives from its authority under the Federal Food Drug & Cosmetic Act (FD&C Act), 21 U.S.C. Ch. 9 § 301 et seq. Recently, the FDA concluded that CBD products do not qualify as dietary supplements, as that term is defined in section 201(ff)(3)(B) of the FD&C Act, and that it is unlawful to add CBD to any food (including animal feed) and subsequently introduce that food into interstate commerce.
For cosmetics containing CBD, manufacturers and advertisers must be especially cautious. Such products are not subject to premarket approval by the FDA. However, the product may be deemed adulterated or misbranded under the FD&C Act if an ingredient or cosmetic product could injure consumers using the product as directed.
Many CBD products, though, are advertised for the treatment of medical conditions, and in such cases, those products must be approved by the FDA through the submission of a new drug application – regardless of whether the product requires a prescription. To date, FDA has approved only one cannabis-derived and three cannabis-related drug products. All four approved products are only available with a prescription from a licensed healthcare provider.
Those who misstep with their products will likely hear from the FDA. In 2020, the FDA issued 21 warning letters in this area, reminding the recipients that their CBD products are not "generally recognized as safe and effective" for the uses advertised or promoted. In fact, as recently as January 2021, the FDA reminded the industry that the agency still has, "a limited understanding of the safety profile of CBD and many other cannabis-derived compounds, including potential safety risks for people and animals."
The FTC also issued similar letters, pursuant to its authority under Section 5 of the Federal Trade Commission Act (FTC Act). The FTC Act prohibits unfair and deceptive advertising, and most states have enacted similar (if not identical) consumer protection laws to outlaw deceptive trade practices. With respect to health claims, the FTC Act has been interpreted to prohibit claims that a product can prevent, treat, or cure human disease unless the advertiser possesses competent and reliable scientific evidence.
The FTC's enforcement campaign culminated in December 2020 with the announcement of six settlements with companies selling CBD products. With these settlements, the FTC alleged these companies made "a wide range of scientifically unsupported claims about their ability to treat serious health conditions," such as Alzheimer's disease. The FTC also expressed concern with the companies' claims regarding the products' ability to provide pain relief. Pursuant to these settlements, the companies under investigation agreed to pay a substantial fine to the FTC and prospectively change a number of their marketing practices.
State Attorneys General Equally Interested
Although federal regulators have been at the forefront of identifying unlawful CBD advertisements, state attorneys general (AGs) are equally interested in these matters and well equipped with broad investigatory and enforcement power. In July 2019, a group of 37 state AGs sent a joint letter to the FDA requesting cooperation from the federal government in protecting consumers from false advertising and potentially harmful CBD products. State AGs will certainly notice if a company tries to capitalize on the COVID-19 pandemic. Case in point: in April 2020, the New York AG sent a cease and desist order to Finest Herbalist for making false and misleading claims regarding the ability of its product to treat COVID-19.
As demonstrated by both the FDA's and FTC's increased attention to this topic, regulatory attention to CBD will not dissipate any time soon. And while the classification of CBD may vary from state to state, the law on deceptive advertising is well-established. Whether your company is marketing a CBD product through a brick-and-mortar location or online storefront, labeling, marketing, and distribution activity may be subject to scrutiny by both the FTC and State AGs in any state where a product is sold or where advertisements may be seen.
Ignore the Three Golden Rules at Your Peril
To minimize the risk of encountering an FTC or State AG investigation, CBD manufacturers and retailers should ensure that they:
Stick to the facts! Do not make false or unsubstantiated claims. The level of substantiation required depends on the type of claim being made, but for health and safety claims this generally means tests, studies, or other scientific research conducted and evaluated by qualified professionals using procedures generally accepted to yield accurate and reliable results.
If the science isn't there, don't imply otherwise. Do not misrepresent, either directly or indirectly, the conclusions of scientific studies or research. Specifically, companies should avoid making claims regarding the ability of CBD to prevent or treat any condition or ailment, including but not limited to memory recall, pain relief, depression, insomnia, anxiety, hypertension, and Alzheimer's disease. Such claims must be substantiated with human clinical testing, according to the FTC; and right now, that substantiation does not exist. All other health-related product claims must be supported by competent and reliable scientific evidence.
Label your product accurately. Do not mislabel CBD products. Most states have laws analogous to the FD&C Act, and many state AGs have authority to pursue mislabeling claims. For example, marketing a CBD product as a "hemp supplement" may be considered a violation of these state laws, since the FDA has concluded that CBD products are excluded from the dietary supplement definition under the FD&C Act.
The moral: do not make unsubstantiated advertising claims or mislabel products. Do not advertise, either expressly or by implication, that CBD has the ability to mitigate, prevent, or treat COVID-19 infections present or past. The consequences could be devastating to your reputation and your bottom line, with your company being forced to pay hundreds of thousands of dollars in consumer refunds, legal fees, and penalties to state or federal regulators.
______________________________________________________________________
About The Co-Author
Mira Baylson is a partner in the State Attorneys General Group at Cozen O'Connor. Mira regularly represents national companies, including those in the cannabis industry, in their dealings with federal and state agencies and offices, as well as those facing inquiry from state AGs and other government agencies, including the Consumer Financial Protection Bureau (CFPB) and the DOJ.
The post CBD Advertising Proceed with Caution to Avoid Confusion, Stay Out of State AG Crosshairs appeared first on Cannabis Business Executive – Cannabis and Marijuana industry news.