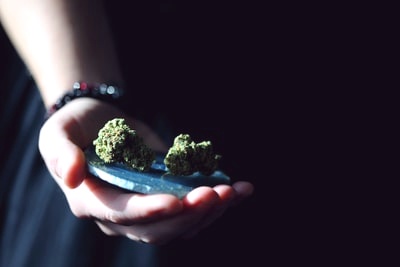 For the last two decades, Donna Hudnell has struggled with chronic back pain. As she got older, it only got worse.
"I had trouble sitting, walking, sleeping," said Hudnell, who's 60. "I can't do any of that."
Her doctor recommended medical marijuana, and for a time, it was a salve. Sleeping came easier. Then her employer, Thomas Jefferson University, required her to take a drug test after a medical leave.
Hudnell was in the process of renewing her medical marijuana card, which had been expired for two months, when she took the test in the fall of 2019. As she explained to the nurse administering the test, she had a doctor's appointment scheduled for the following week to get the necessary annual recertification to use medicinal marijuana.
That didn't matter — Hudnell got fired from her IT job five days later, the same day she got her recertification. Jefferson told her she had violated its drug and alcohol policy.
Hudnell's situation is an example of the risks medicinal marijuana patients face, despite its legal status in 33 states, including Pennsylvania. In 2020, there were more than 297,000 registered medical marijuana patients in Pennsylvania, the equivalent of one in 31 adults. In Philadelphia and statewide, lawmakers have sought to pass stronger employment protections for medicinal marijuana patients. But these protections are still being tested, even when they've been written into law. [Read more at The Philadelphia Inquirer]
The post Her doc recommended medical marijuana for chronic pain. Then she failed her drug test and Jefferson fired her. appeared first on Cannabis Business Executive – Cannabis and Marijuana industry news.