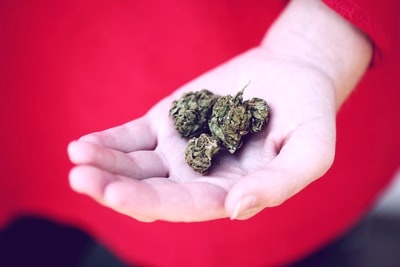 While it is only the end of first quarter of 2021 here are three tailwinds that will be propelling cannabis fundraising in 2021: SEC's new capital raising rules, SEC's proposed finder rule, and cannabis SPACs.
SEC Capital Raising Rules
On November 2, 2020, the SEC published a final rule called "Facilitating Capital Formation and Expanding Investment Opportunities by Improving Access to Capital in Private Markets."
The SEC's stated goal was in the title-to facilitate capital formation and improve access to capital.
The following are some of the most important rule changes for the cannabis industry.
Gauging Investor Interest
Prior to the rule, with a few narrow exceptions, companies looking to raise capital were not allowed to gauge investor interest prior to starting the offering. This created a situation where everyone had to scramble to find the right exemption once money was in the bank.
Now, under the rule companies can communicate with potential investors to see how much interest there is and what types of investors are interested without worrying about violating the SEC's requirements.
Companies seeking capital can use this rule if their communication to potential investors is limited to the following:
The company is considering an offering of securities exempt from registration under the Securities Act, but has not determined a specific exemption;
No money or other consideration is being solicited, and if sent in response, will not be accepted;
No offer to buy the securities can be accepted and no part of the purchase price can be received until the company determines the exemption under which the offering is intended to be conducted; and
A person's indication of interest involves no obligation or commitment of any kind.
This change should have a big impact on capital formation because many traditional investors and lending sources are unavailable for the cannabis industry. Therefore, cannabis companies now have a way to survey a broad swath of potential investors to find the right investors for their offering.
Increase in Regulation A Tier 2 Limits
Regulation A has two tiers: Tier 1 and Tier 2. Tier 1 offerings are capped at $20 Million. Tier 2 offerings were capped at $50 Million.
The SEC decided that it was appropriate to raise the limit so the cap for Tier 2 is now set at $75 Million.
This has the effect of allowing a mini-IPO with an accelerated review process for companies using this rule to raise capital. Tier 2 offerings can now compete in dollar terms with most capital raises by public cannabis companies.
Increase in Rule 504 Dollar Limits
Rule 504 was the least used of the exemptions in Regulation D representing less than 2% of capital raised over a seven year period, according to the SEC.
Its main advantage was and is that it does not contain any restrictions on the type of investor that can invest. Therefore, a company does not have to worry about whether an investor is accredited or not.
Its main disadvantage was the fact that the dollar limit was so low. Up until 2016, the dollar under Rule 504 was $1 Million. The new limit is $10 Million.
Many of my early stage cannabis clients have raised $10 Million or less per offering so this change will give these companies another good option.
Increase in Crowdfunding Dollar Limits and Other Improvements
The SEC decided to increase the offering limits from $1.07 Million to $5 Million.
In addition, the SEC decided to:
Exempt accredited investors from any income or net worth test based limits below, and
Allow non-accredited investors to use the greater of their income or net worth in calculating the cap on their investment
Crowdfunding has not had a big impact on capital raising in general. A few early stage cannabis companies, however, such as Leafwire, have taken this route to raise capital. The rule might be a decent option for early stage companies with a broad appeal or community component.
Demo Days Safe Harbor
Demo days have become a staple in the tech world of accelerators, incubators and the like.
Startups attending demo days did not have the money, time or inclination to file a registration statement with the SEC just to raise awareness and some capital from the investors in attendance.
The rule proposes to fix this by, among other things, specifying the information that companies participating can provide about their fundraising.
Companies attending demo days can lawfully provide the following information to investors without fear of SEC enforcement:
Notification that the company is in the process of offering or planning to offer securities;
The type and amount of securities being offered;
The intended use of the proceeds of the offering; and
The unsubscribed amount in an offering.
While the impact on the impact on the cannabis industry is limited by the number of accelerators and incubators that accept cannabis companies the list is growing and this safe harbor will make demo days another option for startup cannabis companies seeking capital.
SEC Finders Proposed Rule
On October 7, 2020, the Securities and Exchange Commission issued a press release with a proposed rule that could dramatically reshape the role of finders in cannabis capital raising.
The SEC proposal would allow finders who are helping companies to raise money to receive a commission-a first for the SEC.
Prior this proposal, finders were prevented from doing anything more than connecting companies and investors. This meant that any additional involvement beyond an introduction created a risk for the finder and the company that the SEC would view the activity as illegal unless the finder was a registered representative of a broker-dealer.
Key points of the proposal include:
Only natural persons can be finders
Finders can only contact accredited investors
Finders can only work with private non-reporting companies that are not required to file reports with the SEC
Only offerings of a company's securities by the company offered and sold to investors
While it is hard to say with any precision what will be the impact, it is likely to cause more finders to become involved in money raising knowing that there is a clear exemption to rely on. This in turn should increase access to capital for start-ups and early stage companies which is critical because the options for cannabis companies are already severely limited.
Rise of the SPACs
SPACs have been one of the biggest capital markets stories of 2020. The blank check, reverse merger/RTO vehicles have taken private companies and former public companies public on stock exchanges.
Since capital raising is generally challenging for cannabis companies, cannabis SPACs have offered another option. Two groups have benefited: (i) sellers of private cannabis companies looking for buyers and (ii) large private companies seeking capital that a public listing can provide.
Two examples of the latter are:
Silver Spike Acquisition- a vehicle for Weedmaps, and
Schultze Acquisition- a vehicle for Clever Leaves.
Examples of buyers looking for sellers are:
Greenrose Acquisition Corp-$210M deal announced
Mercer Brand Acquisition Partners-$400M raised
Choice Consolidation Corp-$150M raised
Subversive Capital Acquisition-combination of Caliva, OG and Left Coast Ventures
Taken together these 3 tailwinds could make 2021 one of the best years for the cannabis industry.
The post 3 Tailwinds Fueling Capital Raising in Cannabis Industry in 2021 appeared first on Cannabis Business Executive – Cannabis and Marijuana industry news.