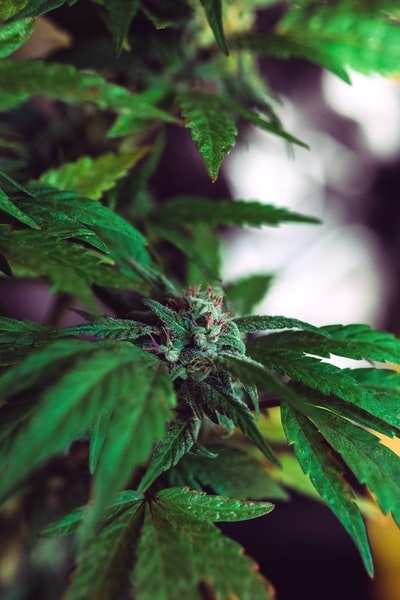 By Tatyana Parkanskaia
To (mis)quote Mark Twain, the "Death of Retail" has been greatly exaggerated. Consider the explosion of cannabis retail stores throughout southwestern Ontario. Even with some businesses suffering and in dire circumstances due to COVID, cannabis stores are thriving. In some neighbourhoods in downtown Toronto, there are multiple new stores on every block, and at the time of writing, they are allowed to stay open during the pandemic as essential services. All this despite the fact that cannabis is available through the mail.
Basic rules of retail
To reach consumers, retailers must first understand their inherent needs. Despite being tech-savvy, consumers crave "real-life" experiences to inform their purchase journey. In other words, their purchase journey isn't one-dimensional. Usually, it includes a lot of online research coupled with in-store experiences. Consumers inevitably choose to engage with brands that can go above and beyond the transactional experience, providing both personalization and connection.
As the cannabis retail space continues to mature, it's no longer enough to simply hang a dispensary sign and hope for the best. If you want your venture to truly thrive, you're going to have to make your store stand out. The best way to do that? Provide engaging, unforgettable experiences at every touchpoint, pre-, in-store, and post-visit. To do this effectively, you must consider your customer's entire journey. How can you create the best possible cannabis retail experience for your customers and keep them coming back for more?
Pre-store experience
Before you can provide an amazing customer experience, you must first identify your ideal customer. Crafting a specific buyer persona (or personas) will help you hone your marketing strategy and brand identity. With nearly 90 percent of shoppers pre-researching purchases online, it's virtually guaranteed that a consumer's first interaction with your brand will be through a digital device — so you want to make it count.
In-store experience
Imagine walking into your favorite retail store. What does it feel like? What do you see, hear, and smell? What do the design and decor communicate to you as a customer? What about the staff? What do their attitudes and actions express about the company? These are all things you should consider when it comes to your store's design. The overall vibe, along with the store layout and flow of operations, contributes to your customers' perception of your brand — and their decision to come back.
Frontline staff
It's important to invest in your sales associates (budtenders) by giving them the tools and training needed to provide a stellar customer experience. Put simply, the average consumer shouldn't know more about the products you sell than your staff members. Associates should be knowledgeable about your inventory as well as the different types of cannabis products and consumption methods. Customers come to your store with questions. Make sure your budtenders have the answers.
Check-in and checkout efficiency
Think about this: the check-in/ID verification process and checkout at the point-of-sale are the first and last impressions your customers have of your store. It will serve you well to ensure they're as smooth, painless, and efficient for customers as possible. Additionally, you'll want to ensure you incorporate compliance requirements into the process. Here again, the right retail technology can make your life exponentially easier.
Post-store experience
Some businesses take the attitude that once a customer checks out and exits the building, the retail process is over. But that's not the best approach if you want to maximize the customer experience — and the likelihood that he or she will return to your store.
By following up with customers, you'll demonstrate that you value their business. You'll also get invaluable feedback that can help you tweak and improve operations; you'd be amazed at some of the insights a simple post-purchase customer survey or review can bring. Here are a few post-store points to consider.
Communication: By capturing customer email addresses, you'll be able to follow up with them post-purchase and provide extra value through informative content. Of course, you don't want to be the annoying brand that sends three email blasts a day. That's a quick way to turn customers off and lose business. But wielded wisely, email and even SMS messaging can help you keep in touch.
Loyalty program: Customer reward programs are a proven way to incentivize return purchases. However, loyalty is earned, not given. When you provide an unforgettable customer experience at every touchpoint, a cannabis reward program can be the icing on the cake.
Promotions: Again, it's important to be conservative and targeted to ensure people are of legal age. However, a well-timed, strategic promotion can give customers the incentive they need to pay you a visit.
By focusing on all three parts of the customer journey, you are setting your business up for success. And in this competitive market, that extra attention on your customers could be what sets you store apart from the rest.
The post Why a hands-on approach is essential in the cannabis retail industry appeared first on Cannabis Business Executive – Cannabis and Marijuana industry news.