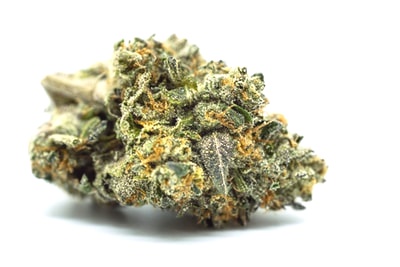 By Terry Booth
Compared to Canada, the American cannabis industry is a very different ballgame — and it's still only in the first inning. The highly rated research team at Cowen & Company, led by Vivien Azer, estimates that the legal cannabis market in the U.S. will grow from an anticipated $20 billion in 2020 to $40 billion by 2025. For an idea of just how much potential there is, consider that the state of California's recreational market alone is greater than Canada's entire national market ($3.1B to $2.5B). There are currently 15 states plus Washington, D.C. that have legalized adult-use cannabis. In total, 36 states now have legalized medical cannabis. These totals include states that at the 2020 elections saw ballot initiatives approved. Arizona, Montana and New Jersey all voted for legalizing adult use. South Dakota's ballot initiative saw voters approve both medical and adult use, while Mississippi's voters endorsed the state's ballot initiative for medical use.
With the Democrats taking the Presidency, the House and the Senate, there are strong indicators that legalization is around the corner. A number of bills supporting and protecting the industry, which were approved by the House but that were not expected to make it through the Senate, now are seen as highly likely to pass. The key bills proposed to date are:
SAFE Banking Act
This act was proposed to enable financial institutions to provide services to the cannabis industry without being liable to face federal prosecution. The SAFE Act has long been considered the most likely bill to be adopted, even by a GOP-led congress, and it is likely to gain more momentum in the upcoming session, with Democrats now holding the tie breaker. The SAFE Act, if adopted, would not only make normal banking (e.g. being able to transact using credit cards) accessible to legal cannabis operations, but it would enable many institutional asset managers that to date have been restricted by their compliance departments to invest in the industry and increase the pool of capital available to the cannabis companies.
MORE Act
The MORE Act, which passed the House of Representatives in December 2020, proposes to remove cannabis from the Controlled Substances Act. This act was sponsored by Kamala Harris and is likely the most widely supported act by Democrats. Upon adoption, the MORE Act would enable much of what is proposed in the SAFE Act, while providing a broad legislative platform to address other issues related to cannabis legislation and legacy issues, such as racial inequality and expunging of criminal records related to minor cannabis possession charges.
STATES Act
With a Democrat-led senate, the STATES Act, which was seen as a vehicle to devolve cannabis legislation to the state level, is now unlikely to be the favored vehicle towards protecting the industry from federal intervention. While the STATES Act would provide protection, it does not address important legacy issues around racial and social inequality.
With federal momentum towards legalization and more states anticipated to see cannabis legalization on the ballot at the next state-level elections in 2022, the expectation is that adult use/recreational use will become permitted in more states or across the entire nation, which will create very significant growth over and beyond current projections.
While such an enormous consumer opportunity typically attracts large players able to mobilize significant marketing budgets to get a slice of the pie, the dichotomy between federal prohibition and state-level legalization has meant those blue-chip companies that are interested, to date have mainly just dipped in their toes in the water to date. Moreover, apart from a few, such as Constellation Brands, Altria and Molson Coors, most of the traditional bulge-bracket consumer goods companies are waiting on the sidelines due to perceived legal and global reputational risks.
This dynamic has created an ideal environment for entrepreneurs to continue to carve out a meaningful position in this rapidly growing market. Moreover, a race of sorts has been going on with companies jockeying for position to turn themselves into attractive acquisition targets if legalization or decriminalization does occur federally.
Looking at the U.S. market, we have seen the emergence of a number of multi-billion dollar (by market cap), multi-state operators (MSOs) that have been growing explosively. To date, 26 companies have posted quarterly revenues in excess of $13 million and the top five companies recording quarterly revenues ranging from $136.3 to $182.4 million, with three of these five reporting solid EBITDA positive numbers. The expectation is that it is not going to be long before these market leaders will report annual top-line revenues north of $1 billion. Valuations have been increasing, and U.S.-based companies increasingly are using their highly valued stock as currency to expand through M&A.
On the surface, it may seem that we are witnessing the emergence of a small group of winners in the U.S. cannabis space. However, while it is likely these companies will continue to do well, the U.S. markets still has so much growth ahead. The dynamics that have enabled these companies to emerge as leaders still hold true for smaller companies and newcomers. In other words, the race is still on and new winners will emerge.
We see four key opportunities for mid-tier MSOs to succeed:
There are no national brands. While certain large players are expanding their brands across the nation, the Unilevers, Proctor & Gambles, the Cokes and the Pepsis of the cannabis space are yet to emerge. Any company that is able to create a brand that is laser focused on quality and high-volume consumer segments will do very well.
Not being able to sell products across state lines has resulted in MSOs having sub-optimal production structures. Supply chain management across multiple jurisdictions in which MSOs have a footprint is non-existent. This puts significant limitations on the economies of scale MSOs can achieve currently. Commoditization of dried flower in some states and a growing demand for biomass to produce extracts for the manufacture of derivative products will likely be successful as we inch towards legalization at the federal level. This, I believe, will support the emergence of new, dreadnought-sized facilities that will service multiple states, while realizing the economies of scale required to be competitive. These facilities will need offtake, and I can see how wholesaling will be a key driver to make these large facilities viable.
The industry is still nascent, and especially in the medical sector, there is a huge amount of value-add research to be done that will unlock new commercial opportunities.
Companies creating new technologies to deliver operational and financial efficiencies, novel products or other innovations that will establish defensible IP and competitive advantages are likely to do well as standalones, or as acquisition targets.
Another important dynamic is that growth continues to be driven by high-volume consumers. Brands that do well with these groups are not necessarily those launched by the large MSOs, whose business volumes rely mainly on footprint and not so much on highly-resonating brands. California is a great example. This state has many smaller brands that do exceptionally well, as they resonate with the Culture and Community. We will see these brands grow as they expand into new jurisdictions.
At the end of the day, differentiation is key, and that is why I believe that the U.S. market has yet to witness the true winners emerge. There is a huge opportunity and those companies that act smartly and with agility will be able to carve out significant market share. Some of the winners undoubtedly will be among the current crop of Tier 1 MSOs. However, there will be others whose capital-light business models, brands and innovations will create competitive advantages that will enable them to leapfrog ahead and become industry leaders.
The American cannabis opportunity is massive and there is more than enough room for new companies to emerge, as long as they execute smartly. Today is the smallest the cannabis industry will ever be, and I look forward to both being a participant in this growth and to observe how this global and noble industry will reach its potential.
The post The USA Cannabis Opportunity is Significant: New entrants who know what they are doing and operate smartly will be successful appeared first on Cannabis Business Executive – Cannabis and Marijuana industry news.