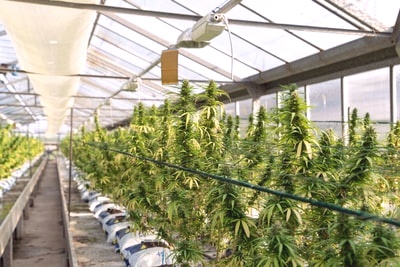 As long as cannabis remains illegal at the federal level, brands will face cannabis marketing challenges. Unfortunately, that is unlikely to change in the near future. In the meantime, the key to success is understanding what those challenges are and finding ways to promote your products and services despite those obstacles. It can be done.
Top 7 Cannabis Industry Marketing Challenges
New research from Jointly and Ganjapreneur, The Cannabis Brand-to-Consumer Connection, reveals the top 7 cannabis industry marketing challenges based on survey responses from 100 cannabis business executives, and the results paint a clear picture of the current marketplace in which cannabis brands are required to operate.
1. Lack of Consumer Education about Cannabis
A lack of consumer education about cannabis is a problem that is likely to continue to grow as more states loosen cannabis laws and new consumers enter the marketplace. Today, 93% of executives believe a lack of education among consumers is a minor problem or worse.
2. Advertising Restrictions
According to the report, 91% of executives said advertising restrictions placed on cannabis and cannabis-related brands is a problem with 47% overall stating these advertising restrictions are a serious or very serious problem.
3. Lack of Budtender Product Knowledge
Just as consumers lack education, so do the budtenders who often take the lead in referring consumers to cannabis products. Overall, 89% of executives believe a lack of budtender knowledge about products is at least a minor obstacle.
4. Back-Channel Deals
88% of executives report that back-channel deals, which negatively affect fair competition, are at least a minor problem in the industry with 41% believing these deals are a serious or very serious problem.
5. Illegal Market Competition
Since the first days of the legal cannabis industry, the illegal market has been a problem, and that still hasn't changed. In fact, 84% of executives believe the illegal market is at least a minor problem with 41% calling it a serious or very serious problem.
6. Corporate and/or Celebrity Brand Competitors
With so many big companies and well-known celebrities jumping into the cannabis industry, many brands are finding it more difficult and more expensive to compete. Specifically, 72% of executives believe corporate and celebrity product competition is at least a minor problem.
7. Over-Saturation of the Market with Too Many Brands
Over-saturation of the cannabis market isn't a big problem today, but it will be in the future as the industry continues to grow, laws change, and more businesses and people see it as an open opportunity. Today, 69% of cannabis executives (more than two out of three) think market over-saturation is a minor problem or worse.
How Cannabis Brands Navigate Marketing Challenges
With so many obstacles in place that make it difficult to advertise and promote cannabis and cannabis-related brands, products, and services, companies are investing in a mix of offline and online tactics to raise brand awareness, sales, and loyalty.
Most Popular Marketing Tools for Cannabis Brands
According to the 100 cannabis executives surveyed in the research study, following are the most popular marketing tools:
Social media marketing = 88%
Website and search engine optimization = 70%
Onsite promotions and vendor days = 51%
Email marketing = 48%
Cannabis directories = 39%
Influencer partnerships = 35%
Text messaging (SMS) = 31%
Print and magazine advertising = 23%
Most Effective Marketing Tools for Cannabis Brands
Cannabis executives who participated in the study were also asked how effective the various marketing options they use have been for their brands, and the results may surprise you.
Overall, most executives (87%) ranked their websites and search engine optimization as being at least somewhat effective for their brands. Online promotions and vendor days tied for second place with social media. For both, 86% of executives think they are at least somewhat effective.
Cannabis directories came in third place with 84% of executives saying directories are at least somewhat effective marketing investments followed by influencer partnerships, which were deemed to be at least somewhat effective by 78% of executives.
Rounding out the bottom three spots in terms of effective marketing investments for cannabis brands were magazine and print advertising, email marketing, and text messaging, which were thought to be at least somewhat effective by 67%, 66%, and 65% of executives, respectively.
Key Takeaways for Cannabis Brands about Industry Marketing Challenges
Whether yours is a plant-touching business or an ancillary business, it's likely that you need to promote your brand within the many restrictions and obstacles in place for the cannabis industry. However, as the research results show, many popular marketing channels and options can be effective for cannabis brands.
As with all things in marketing, testing is the key to success. In addition, understand that what works today may not work tomorrow as rules and markets change. You have to be an agile marketer for your brand to thrive in the ever-changing and fast-growing cannabis industry.
The post Research Reveals Top 7 Cannabis Industry Marketing Challenges appeared first on Cannabis Business Executive – Cannabis and Marijuana industry news.