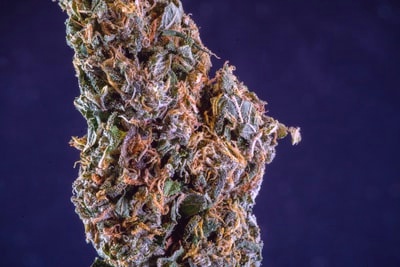 BORIS Johnson will this week receive suggestions from a senior Government taskforce – led by Sir Iain Duncan-Smith – which could mark a significant turning point for the UK cannabis industry.
Taskforce member George Freeman MP says it proposals have identified an 'an opportunity to frame a whole new UK industrial hemp industry'.
This comes as the Home Office has also opened its doors to many of the industry's leading figures as it, too, looks to establish some solid foundations for an over-the-counter retail UK cannabinoid industry.
These developments mark the most significant UK milestones for several generations and come on 4/20 day when the global cannabis community marks the waning of the pernicious prohibition era.
Highest Levels Of Power
As the UK CBD industry has grown in recent years and the environmental and economic benefits of the Cannabis Sativa (hemp) plant have become increasingly apparent, so too has the clamour for change.
This message seems to have now hit home at the highest levels of the UK Government's ruling Conservative Party.
In January this year Mr Johnson announced the launch of the The Taskforce on Innovation, Growth and Regulatory Reform (TIGRR) with a brief to look at how the 'UK can boost its economy by taking advantage of its post-Brexit regulatory freedoms'.
TIGRR is chaired by ex-Tory leader Sir Iain Duncan-Smith supported by MPs George Freeman and Theresa Villiers and, alongside other high-growth green and life science industries, it has being taking a closer look at industrial hemp and medical cannabis.
Brexit Freedom
As a member of the European Union the UK was restricted by the 0.2% THC limit on hemp seeds for crop cultivation (see below), and further Home Office restrictions mandated the destruction of the flowers and leaves, meaning all UK retail CBD ingredient is imported.
However, speaking at last week's Centre For Medicinal Cannabis Medicinal Cannabis Summit Mr Freeman said: "(We have) a situation where we are in danger of missing out on a potentially enormous global industry.
"If we can get the regulatory framework right…where there is huge demand for medical cannabis and medical cannabinoid products, then we could start to grow more of that and supply that product here in the UK.
"We could have an industrial hemp industry that would be good for British farming and agriculture, we would not rely on imports so much to develop these products and that would be good for the balance of trade.
Opportunity To Create A New Industry
"We could step up the plate alongside Canada, and other countries, and actually produce a lot of this at a properly-regulated and safe standards and set the international standards and export.
"If we get it right, I deeply believe there is an opportunity to frame a whole new industry, here.
"We need to remain very focused on this as a medical cannabis opportunity and speaking to people across sector it seems that that is do-able with the right political will to do it.
"We'll be setting out what needs to be done and then there is a genuine political challenge for any government and the Prime Minister and no10 who will consider all of the recommendations and how to implement them."
One of TIGRR's policy consultations involved UK trade group the Association for The Cannabinoid Industry (ACI).
A spokesperson said: "The Prime Minister's Taskforce on Innovation, Growth and Regulatory Reform and the Advisory Council for the Misuse of Drugs review of consumer cannabis extracts each present new opportunities to develop public policies that support the growth of the sector. It's encouraging that each are engaging constructively with the industry and are receptive to new ideas."
Massive Eco and Economic Gains
Jamie Bartley, Co-Founder and Managing Director of Unyte Hemp, welcomed the developments as a potential breakthrough for the green economy and UK medical cannabis patients
He said: "The opportunity for the UK medical cannabis and Hemp sector is exponential, if the correct legislative changes are made urgently.
"We need to streamline the licensing framework, Which will allow cultivation of medical cannabis for prescription as specials, providing UK jobs, increased access, and a decrease in costs to the patients.
"The forecast of 330,000 medical cannabis patients in the UK by 2024 could provide over £1billion in revenues, which currently would be directed to international producers, whilst it could be from UK producers if the legislative frameworks for cultivation are addressed.
"If hemp regulations also removed this would allow for it to be treated as the agricultural crop that it should be. BEIS (Department for Business, Energy and Industrial Strategy) are stating the UK will need to grow 750,000 hectares of our own energy crops by 2050, if we used hemp this would absorb 15,000,000 tonnes of atmospheric carbon per year, supporting local farmers and improving biodiversity and giving bees a late-season source of pollen."
Alastair Moore, Co-Founder and Director of cannabis consultancy Hanway Associates, said: "Government support for cannabis research and minor but essential agricultural reforms could significantly advance the cannabis sector in the UK.
"I am optimistic that the Government's innovation initiatives and committees tasked with finding new sectors to bolster the economy will find these reforms palatable."
Anthony Lehane, Head of Communications at advocacy group Volteface, said: "Volteface is encouraged by Mr Freeman's comments, it is frankly ridiculous that a legal pathway exists for other countries to profit from the burgeoning CBD and hemp markets, whilst UK farmers lose out.
"The government should make good on promises to level up rural communities with job creation and taxable revenue by unleashing the nascent UK hemp industry. Pleasant Lands will propose simply implementable solutions to this issue in the near future."
THC Levels In CBD
In January this year the first signs of increased Government engagement in the cannabis sector emerged when the Minister of State for Crime and Policing Kit Malthouse asked the Advisory Council for the Misuse of Drugs for its advice on the levels of controlled cannabinoids, principally 'THC', in retail CBD products.
This prompted Guy Coxall, Chairman of Hemp Tank, to reach out to the Home Office, with his request for a meeting being accepted.
Whilst expressing his frustration at some of the arbitrary THC limits being suggested for retail CBD the conversation widened to include the environmental and economic potential of the hemp and CBD industries, explained Mr Coxall.
In a summary of his meeting – the full version can be found here – Mr Coxall said: "Ministers also said they wanted to support the economy and position the industry so we have high standards for CBD products."
Subsequently the European Industrial Hemp Association, the British Hemp Alliance, Cannabis Trades Association, Northern Ireland Hemp Association, Scottish Hemp Association and Unyte Hemp have all been afforded time with senior Civil Servants.
INDUSTRIAL HEMP & THC LIMITS
THC limits were placed on industrial hemp in Europe in 1984. From then until 1987, the maximum limit was set at 0.5%, and subsequently reduced to 0.3%, as in the the USA.
However the increase to 0.3% brings opportunities to breed dioecious, or female plants with much higher levels of CBD
However, the reductions didn't end there. In 1999, the limit in Europe was lowered again from 0.3 to 0.2% THC to 'discourage supplying the cannabis market'.
Even a change back to 0.3% would significantly boost CBD content, explained Mr Coxall.
A 0.2% upper limit produces mostly monoecious plants – containing both sexes – with a great deal of energy going into producing seeds instead of cannabinoids.
BusinessCann was awaiting a comment from the Prime Ministers Boris Johnson's Office at the time of publication.
The post Prime Minister's Senior Advisors Seek His Support To Create A World-Leading UK Hemp Industry. appeared first on Cannabis Business Executive – Cannabis and Marijuana industry news.