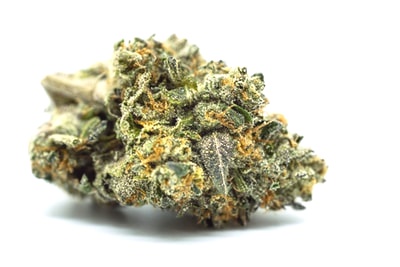 A Maryland appeals court has ruled police officers can no longer stop people based on the smell of marijuana alone, further limiting when the distinctive odor can justify police actions.
In a decision issued this week, Maryland's second-highest court found that a whiff of marijuana does not give police a legal reason to stop and investigate someone.
Police need "reasonable suspicion" that a crime is being committed before they can detain someone for even a short period of time.
Marijuana smell is no longer enough to meet that standard because small amounts of the drug are decriminalized, the court ruled.
"Because an officer cannot tell by the smell of marijuana alone that a person is involved in criminal activity, we hold that the odor of marijuana, by itself, does not provide reasonable suspicion to conduct an investigatory stop," Judge Kathryn Grill Graeff wrote in the opinion.
The decision joins a growing wave of cases in which Maryland appeals courts have found that the smell of marijuana alone is not enough to authorize police action.
David Jaros, a professor at University of Baltimore School of Law, said the rulings show the courts are slowly catching up to decriminalization, which has been in place in Maryland since 2014. [Read more at Delmarva Now.]
The post Maryland court rules smell of marijuana doesn't justify police stops appeared first on Cannabis Business Executive – Cannabis and Marijuana industry news.