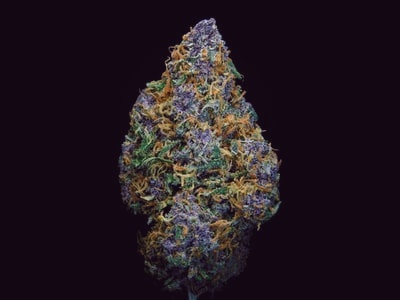 CBE last profiled Las Vegas, Nevada-based GreenBroz Inc. in 2015, when the producer of automated solutions for cannabis growers was shipping 20 trimmers a month to outfits in dire need of faster production output. Fast forward six years, and the company reports exponential growth not just in sales but also in the type and complexity of machinery it can now offer cultivators. With an eye to creating seamless systems that automate every process from trimming to packaging and labeling a myriad of products, GreenBroz employs an opportunistically disruptive approach to its business that, as explained by founder and CEO Cullen Raichart, will continue to serve the company well as it expands its global footprint.
CBE: How would you describe GreenBroz's growth over the past five years? Have there been any significant changes to your overall strategy or business model?
Cullen Raichart: It's really been exponential. We've enjoyed 20 percent growth year over year since 2018 and are now selling post-harvest processing equipment on four continents. As an inventor, I've always been focused on solving problems and taking things apart to see where improvements could be made. I've tried to take that mindset and apply it to the needs of the industry. Coming up with new and novel solutions to existing problems and problems I can foresee operators having down the road is what keeps me interested in pushing and innovating.
Our overall focus has shifted from making stand-alone machines for specific purposes to creating integrated systems that allow businesses to scale. We are looking to the needs of that end user and how we can maximize efficiency and throughput.
What is the state of competition in the cannabis machinery vertical? How innovative is the sector?
The competition seems to have more of a linear focus. I think this leaves the door open for disruptive technologies to make lasting changes to the automation landscape. To my knowledge, we are the only company in the space that employs rapid prototyping. We have invested heavily in R & D and full in-house innovation. Our team of engineers can go straight from creating a never-before-seen part in their 3 D printer to the shop floor where they have a fiber laser, press brake, and milling machine at the ready. Building a part or a new machine from scratch in-house means we can test new ideas quickly and make changes quickly. It was a big upfront investment to create this design lab at our facility, but I'm betting on it paying off in the long run. It saves a lot of time having everything right there, and ultimately leads to higher quality designs.
The shift from an analog interface to a digital interface is another big change. Having the ability to gather information at each step in processing gives you the ability to make data-driven decisions. You can gather strain-specific data, exact weights, and track efficiency at different points in the processing stream. The ability to pre-program a machine to process a specific strain is also a big advantage. The idea that we can extract as much information as possible at each step in the production process is an area that I'm excited about, and something we will continue to work on.
How has the industry changed over the past five years?
The market has matured, and its needs have grown and changed. There is a shift toward the need for complete automated systems, like those we've seen in traditional industrial agriculture. We're seeing more multi-state operators with rapidly expanding brand footprints. There is a greater demand for efficiency and for efficiency to tie back to SOPs. These companies are looking to replicate their operations state-by-state and need to standardize best practices across their facilities. We've seen more markets legalize in the last five years than the prior five years. We don't have federal legalization yet, but every company at this level is setting the stage for their operations to be ready to take advantage when it finally happens. This means processing needs to be consistent, efficient, and easily scalable.
What sort of partnerships have you finalized and are there any future ones you can discuss?
We have a strategic partnership with Boveda, the industry leader in humidity control. It was a natural fit for us to work with them. Flower needs to be at the optimum humidity for processing with our machines, and of course for storage after processing. We also have a partnership with Brother Gearmotor. Their philosophy really aligns with ours. They manufacture all their components in-house and are known for the exceptional quality of their motors. We are proud to be the first company in the cannabis industry that they deal with directly.
What type and size of companies are using your products? What are you seeing in terms of increasing scale in the cannabis industry?
We are in facilities of all sizes. You can find our machines at small, boutique operations all the way up through the huge 1 million Sq Ft processing facilities. A small facility might have one Model M Dry Trimmer, whereas a medium sized facility might have several operating side-by side. The large-to-huge operators have a need for more complete systems, where product is moved mechanically from one station to another using conveyors. The need for systems that support scaling to meet the demands of the market feels urgent and immediate. We consider ourselves a 'solutions company' and put a lot of focus on the equipment we produce having staying power. We're thinking a lot about how to customize our systems for the needs of specific operators. We can come in and assess the specific needs of a facility and put together a system that's tailored to their specific needs.
What are the best and worst practices being perpetrated by cannabis companies? What is your biggest piece of advice for existing and potential customers?
The biggest mistake I see plant touching companies make when purchasing equipment is not doing
their due diligence in terms of understanding the materials, construction, warranty, etc. Buying equipment that is purpose-built, in other words equipment that was built specifically to process cannabis and not equipment that underwent a small redesign but was repurposed from a different agricultural sector is important. Cannabis has unique processing requirements. The focus has to be on getting the job done while being careful to retain the quality and value of the product. I'm proud of the fact that every piece of equipment we sell is industry-born, designed specifically to process cannabis.
The mistake equipment manufacturing companies make is not being prepared for global legalization and cognizant of the often stringent and varying requirements of other countries. We made the decision to use only medical-grade, surgical steel in our machines to ensure that we were ready for where the evolving regulations abroad might go. Choosing this type of raw material was not cost saving, but we figured if we use the same material that the surgical table in an operating room is made of, we can't go wrong and will certainly meet or exceed any EU requirements, for example. We also chose to use American-made steel so we can be confident it is of the highest quality and we document all batches should there ever be a need for a recall. My advice to businesses would be to focus not just on where you are, but on where you want to be. We try and subject all new designs to "future-proofing" to identify all areas where we can make changes that are above and beyond current standards but anticipating standards we might need to meet in the future.
What is your experience with international sales and engaging more markets?
A lot of the international markets are roughly five years behind where we are in North America, with some exceptions. The Canadian LPs are doing well, and Israel is advanced in their growing and processing practices. We have found that you need to engage each market individually. You can't broad stroke a continent. Each country has its own requirements. Some countries are easier to do business with, such as Canada, Belgium, the Netherlands, Luxembourg, Ireland, Australia, and Columbia. Others don't create a particularly business-friendly climate. Germany, Spain, the Czech Republic, and Brazil have difficult import restrictions.
Taxes and tariffs are one of the big challenges to expanding into the European market. In many cases you have to take up to 20 percent off the top on importation, which is a pretty big hit when you're talking about a quarter of a million-dollar machine. With the European market estimated to be about $37 billion by 2027, there is an enormous need for high-efficiency, scalable systems. The EU market alone presents a huge expansion opportunity. With a view to making a serious bid to be the leader in providing equipment to this emerging market, our machines are CE listed and all plant touching surfaces are made from food-grade materials.
How ambitious is GreenBroz's growth strategy, and how does the company plan to finance that strategy as it moves into new markets? Any plans to go public?
Since early on we have been in a constant exponential growth space, seeing 20 percent+ YOY. Up until now we've been self-vested, applying all profits back into the further growth of our business. We continue to do so, based on our current trajectory. Expansion [internationally], innovation and inventory needs at this point remain self-funded. While options for outside support are nice to have, it's an option we are not actively exploring. We do plan on remaining private as it has proven best for our current business model.
Have regulatory challenges become easier or harder over time?
Regulations have become more challenging in general for the industry. Adapting to changes is an inevitable part of doing business. Many legal frameworks in the U.S. were rushed, requiring officials to constantly update and adjust regulations on-the-fly. This can make it difficult particularly for smaller entities that don't have the resources to make large-scale changes to production quickly.
We tried to think ahead as much as possible, opting for surgical, food-grade materials and making sure our electrical control panels were UL listed in the U.S., cUL listed in Canada, and CE listed in Europe. Designing our models so that they could be easily disassembled and reassembled for cleaning was also a priority. Good risk mitigation for the potential of contaminants was important to us, and we wanted to make sure everything including motors were high-pressure wash down ready. We have just really tried to overbuild our machines taking into account the future regulations we might need to adhere to depending on which market we're moving into.
Any new products you would like to announce?
Our Rise-N-Sort system is our latest release. This three-part system combines a sorter, sorter table and rise conveyor. It addresses the need companies have for an integrated system that reduces human touch points while substantially increasing efficiency. The parts are modular and can be combined with other machines as facilities move toward more complete end-to-end automation setups.
Perhaps the most notable feature aside from the rapid sorting rate of up to 6 pounds/minute is that the entire sorting process is done without vibration. Cannabis does not have a protective rind or skin. The trichomes are delicate. This system really respects the raw material and maximizes value retention during processing. We are currently running a 6 percent discount promotion for purchase of the three-part system.
The post Heavy Metal: GreenBroz Founder and CEO Cullen Raichart Loves to Disrupt appeared first on Cannabis Business Executive – Cannabis and Marijuana industry news.