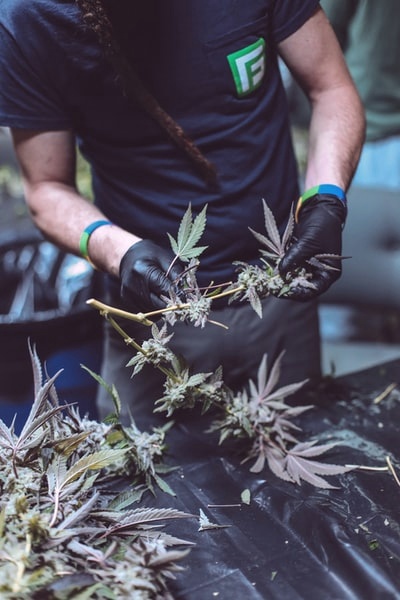 Despite a pandemic, an impeachment investigation, and a $15 billion budget shortfall, New York has finally passed adult-use marijuana legislation. On March 30, 2021, the New York Senate and Assembly passed, with overwhelming support, the Marijuana Regulation and Taxation Act ("MRTA"). Governor Andrew Cuomo promptly signed MRTA into law the next day. Governor Cuomo said in a press release that he expects the new adult-use program to collect $350 million in annual tax revenue and to create 30,000-60,000 new jobs for New Yorkers.
Regulating Bodies
MRTA centralizes New York's existing medical cannabis program, existing hemp cannabinoid program, and newly created recreational adult-use cannabis program under a new five-member Cannabis Control Board (the "Board") and Office of Cannabis Management ("OCM"). The Board is tasked with creating regulations for each of the foregoing cannabis programs while the OCM is responsible for implementing and enforcing the regulations as well as issuing licenses.
Licenses
MRTA creates multiple license categories:
Cultivator license
Processor license
Distributor license
Retail dispensary license
On-site consumption license
Delivery license
Cultivator licensees are permitted to grow, clone, harvest, dry, cure and trim cannabis at one location only.
Processor licensees are permitted to process, extract, infuse, package, and label adult-use cannabis and cannabis products.
Distributor licensees are permitted to acquire, possess, distribute and sell cannabis from a licensed cultivator, processor or New York's current medical marijuana operators ("Registered Organizations") from the medical marijuana program to retail dispensaries and on-site consumption licensees.
Retail dispensary licensees can sell adult-use cannabis at retail and can have up to three separate locations.
On-site consumption licensees are permitted to allow customers to consume cannabis on the licensed premise but details about the types of consumptions are scant. Moreover, on-site consumption licensees are permitted to have up to three separate locations. While details in the legislation covering permitted consumable product are scant, MRTA provides that "no on-site consumption licensee shall reuse, refill, tamper with, adulterate, dilute or fortify the contents of any container of cannabis product" it receives from a manufacturer or distributor that it intends to sell.
Delivery licensees are authorized to delivery cannabis and cannabis products directly to consumers, provided that they have a total of no more than 25 individuals providing full-time paid delivery services to cannabis consumers per week.
Mimicking New York's modified two-tier alcohol beverage scheme, MRTA sets forth divisions between those licensees who create the products, those distributing products, and those selling the products at retail.
Cultivators are strictly prohibited from holding any ownership interest in a retail dispensary license and an on-site consumption license, but can obtain one processor's license and one distributor's license.
Processors are not permitted to hold any ownership interest in a retail dispensary license or on-site consumption license.
Distributors cannot have any ownership interest in a retail dispensary license or an on-site consumption license. Distributors that also hold a cultivation license and processing license are limited to distributing only the products they manufacture.
Retail dispensary licensees and on-site consumption licensees cannot have any ownership interest in a cultivation, distributor, or processor license.
These divisions create tension for New York's current medical marijuana operators ("Registered Organizations") because under current regulation, Registered Organizations are required to be vertically integrated. MRTA solves this dilemma by permitting Registered Organizations to continue operating vertically, with some limitations. For example, at the retail tier, Registered Organizations can co-locate adult-use dispensaries at three of their four medical marijuana dispensary locations, and at the distributor tier, Registered Organizations may wholesale their own products but not the products of other cultivators or processors.
MRTA borrows other policy from the state's alcohol beverage laws. For example, shelving fees are strictly prohibited. This means that cultivators or processors cannot pay distributors or retail dispensaries for preferential shelf placement. Since other jurisdictions like California permit this practice, those coming into New York for the first time must take note.
MRTA also creates additional licensing categories for adult-use cannabis, including:
A cooperative license, which permits individuals to form co-ops that can participate on both the supplier tier and distributor tiers.
A nursery license, which authorizes the production, sale, and distribution of clones and immature plants to licensees on the supplier tier.
A microbusiness license, which authorizes the limited cultivation, processing, distribution, delivery, and dispensing of their own adult-use cannabis and products.
Local Control
Cities, towns, and villages are permitted to opt out from having adult-use dispensaries or adult-use consumption sites, but not adult-use cultivators, processors or distributors, or medical marijuana dispensaries, in their communities. To take advantage of this provision, the local governing body must vote to pass a law affirmatively opting out. Local jurisdictions will also have input over which dispensaries they permit in their borders. Under MRTA, retail dispensary applicants and on-site consumption applicants must give notice to the municipality in which they intend to operate. Municipalities will then have the opportunity to express their opinion regarding the applicant to the OCM who will then take that opinion into consideration when determining whether to approve or deny the applicant. Given the local control preserved for municipalities, adult-use dispensaries and adult-use consumption site operators looking to enter the New York market must conduct careful due diligence to ensure they are scouting locations in towns and villages that will permit their operations. Local leaders from Long Island to upstate New York have already begun announcing they will be advocating for their communities to opt out of the program.
Taxation
MRTA dictates the rate of taxes that must be paid by wholesalers, distributors and dispensaries. Wholesalers and distributors must pay a tax based on the per milligram amount of tetrahydrocannabinol ("THC") at the rate of 0.5 cents per mg of THC for cannabis flower, 0.8 cents per mg of THC for cannabis concentrate, and 3.0 cents per mg of THC for edibles. At the retail level, the state will impose a 13% sales tax, 9% of which will go to the state and 4% of which will go to the local municipality in which the dispensary is located. All revenue raised by the state through MRTA will go into a new Cannabis Revenue Fund. After paying for the operating expenses of the Board and the OCM, the remaining revenue will go into educational programs, drug treatment programs, and community grant reinvestment programs to support social and economic equity, a stated goal of MRTA and the OCA. In fact, the OCM has the goal of issuing 50% of the all adult-use cannabis licenses to communities impacted by cannabis prohibition, women-own businesses, minority-owned businesses, distressed farmers, and service-disabled veterans.
What Next?
While MRTA is immediately effective, the sale of adult-use marijuana will not occur for quite some time. Tellingly, MRTA's tax provisions go into effect on April 1, 2022 which appears to be the anticipated start date of the program. In the meantime, the appointment process for members of the Board and the OCM will begin swiftly and regulators will get to work drafting comprehensive regulation for the industry. MRTA gives regulators wide latitude to shape the industry and questions they will be grappling with include:
Will there be a cap on licenses? If so, how will the cap be determined?
How much oversight will the OCM and the Board have over M&A activity?
Will all transactions involving licenses require pre-approval?
What will the permissible form factors for adult-use marijuana be? Will beverages be permitted?
What type of products will be permitted for consumption at on-site consumption locations?
Now that whole flower is a permissible form factor in the medical market, when will that be implemented?
How will New York create regulation flexible enough to transition into a national program once marijuana is legalized at the federal level?
Conclusion
Despite the uncertainties and challenges incumbent upon the adult-use recreational cannabis program in New York, given its size, culture and business climate, New York is sure to be one of the biggest, if not the biggest, legal marijuana markets in the world. Those sitting on the sidelines have better get on the road to New York because destiny's unbound in the city that never sleeps.
DISCLAIMER:
Although growing, processing, selling, distributing and using cannabis and cannabis-related products is permitted in many places throughout the United States, these activities are prohibited under federal law as well as under many state law regimes. RCCB does not provide guidance regarding the violation of federal or state law in connection with cannabis or cannabis-related products or the federal tax consequences of engaging in cannabis-related businesses and any guidance that we do provide should not be interpreted as such.
The post Destiny Unbound: New York (Finally!) Passes Recreational Marijuana Legislation appeared first on Cannabis Business Executive – Cannabis and Marijuana industry news.