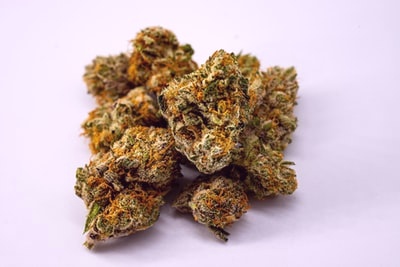 California has a rocky history when it comes to hemp-derived CBD. Despite the fact that the state adopted a robust medical and recreational cannabis program, for years it has taken the mystifying position that many kinds of hemp-derived products simply can't be sold. Essentially, foods, beverages, and dietary supplements are a no-go according to the CA Department of Public Health (you can read an older analysis of mine on the CDPH's position here).
For some history, in 2019, the state legislature tried to pass AB-228, which would have cleared the pathway for many new kinds of CBD ingestible products in California. That bill made it pretty far through the state legislature but ultimately died close to the end of the process given intense opposition, among other things.
Last year, at the very end of the legislative session, the legislature tried to quickly draft and pass a bill, AB-2028 (you can read about it briefly here) which didn't get enough support to pass. A large part of the reason that AB-2028 failed was that it was introduced so late in the session, due mainly to COVID-19 delays and the state's shifting of resources.
The 2021 legislative session recently kicked off, and a new CBD bill, AB-45, was introduced. Like its predecessor bills, the goal of AB-45 is to "legalize" many different CBD products. AB-45 takes a lot of concepts from AB-228, but adds some things that–while intended to compromise apparently controversial aspects of prior legislative attempts–are sure to upset some people in the industry.
Below is a high-level analysis of some of the key points of AB-45:
AB-45 will essentially be a temporary measure until the feds formally regulate CBD products. Once that happens, the state will be forced to adhere to those regulations to the extent that they are different.
The bill would give the CDPH regulatory authority over CBD products. Keep in mind that there are no existing CBD laws, but CDPH has taken it upon itself to effectively regulate away CBD products via the FAQ document linked above. It will be interesting to see how CDPH decides to regulate CBD products and how it will do so differently from cannabis products.
CBD product manufacturers will be prohibited from making untrue health-related statements with respect to their products. This is largely consistent with what the Food and Drug Administration has been taking issue with over the past few years, though notably not as broad as the FDA's position which essentially bans any health-related statement. The law also contains other stringent labeling requirements that are largely consistent with other states' requirements.
Wholesale food manufacturing facilities that make products containing hemp derivatives will need to comply with good manufacturing practices as defined by California law, and will be prohibited from using hemp in food products or dietary supplements unless it comes from a state or county that has adopted a hemp production plan in compliance with federal law and the cultivator at issue is in good standing under its jurisdiction's laws. This means that ensuring that hemp comes from a lawful source will be critical for hemp product manufacturers.
The bill states that foods, beverages, dietary supplements, and cosmetics are not considered adulterated just by virtue of containing CBD. This is an important point, given that the CDPH and local health departments have in many cases taken the position that CBD is an adulterant. Of course, this new law would not say that these products are by definition adulterated–for example, adding poisonous or harmful substances could still render a product adulterated–but it would dramatically change the way the state looks at CBD.
"Industrial hemp products", which are defined as foods, food additives, dietary supplements, herbs, and cosmetics (but NOT smokable products, as discussed below) may only be sold if, among other things, they have a certificate of analysis showing that they have a permissible THC level and were derived from lawful hemp.
The CDPH will have the ability to adopt age requirements for the sale of some products. This is an interesting feature of the bill. The state decided (so far) not to require that all CBD products be sold to persons over 21 or 18, but is giving CDPH the discretion to decide that essentially on a product by product basis and based on scientific research. That said, the bill contains provisions that restrict advertising to people under 18, so it's a safe bet that some kind of age requirements will eventually be imposed.
The bill makes clear that hemp derivatives cannot be added to medical devices, prescription drugs, products containing nicotine, tobacco, or alcohol, or any other smokable product (including both smokable flower and vape products). This last category is sure to be an issue for the industry as there are many companies that manufacture and sell smokable hemp products across the state. This provision of the bill is likely to be the most hotly debated provision during the legislative cycle.
Again, these are just some of the bigger ticket items in the new bill and there is still a lot more. There's a high probability that parts of the bill will be modified over time and things may be added or taken away. We plan to follow AB-45 closely as it progresses through the state legislature, so please stay tuned.
The post California Tries Again with CBD appeared first on Harris Bricken.