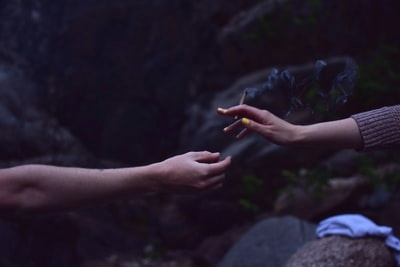 On January 14th, the California Bureau of Cannabis Control (BCC) issued an announcement of proposed regulations pursuant to AB 1525, which was approved by the Governor in September 2020. The purpose of AB 1525 was to:
provide that an entity, as defined, that receives deposits, extends credit, conducts fund transfers, transports cash or financial instruments, or provides other financial services, including public accounting, as provided, does not commit a crime under any California law solely by virtue of the fact that the person receiving the benefit of any of those services engages in commercial cannabis activity as a licensee.
The bill would also:
authorize a person licensed to engage in commercial cannabis activity to request, in writing, that a state or local licensing authority, state or local agency, or joint powers authority share the person's application, license, and other regulatory and financial information, as specified, with a financial institution of the person's designation and would require the request to include a waiver authorizing the transfer of that information and waiving any confidentiality or privilege that applies to that information [and would] authorize a state or local licensing authority, state or local agency, or joint powers authority upon receipt of a written request and waiver as described above, to share regulatory and financial information with the designated financial institution for the purpose of facilitating the provision of financial services for the requesting licensee until such time that the state or local licensing authority, state or local agency, or joint powers authority receives a withdrawal of the waiver.
The purpose of AB 1525 and the proposed regulations is to facilitate greater access to financial services for licensed commercial cannabis businesses. As we've written about extensively, cannabis businesses in California have often struggled to secure financial services, including bank accounts, which has led to a whole host of problems. You can read more about banking issues faced by the cannabis industry here:
According to the press release issued by the BCC, the proposed regulations will:
create a pathway for licensees to authorize sharing of non-public information with selected financial institutions and provide a mechanism for financial institutions to more readily conduct the federally-required reviews of the cannabis business. By reducing the burden of providing financial services to cannabis businesses, more financial institutions may be willing to provide services, thereby reducing the need to keep cash on-hand and improving public safety.
Our firm has worked with a number of credit unions to develop their due diligence protocols for working with cannabis businesses, and frankly, the level of due diligence required to ensure compliance is one of the biggest deterrents for financial institutions. Monitoring the regulatory compliance of a cannabis business client can be a logistical nightmare, so we're hopeful that these new regulations will ease some of that burden and allow easier access to basic banking services for everyone in the industry.
The public comment period is now open – comments must be submitted to both the Office of Administrative Law and the BCC – and the proposed regulations can be found here.
The post BCC Announces Proposed Regulations re: AB 1525 and Financial Services appeared first on Harris Bricken.