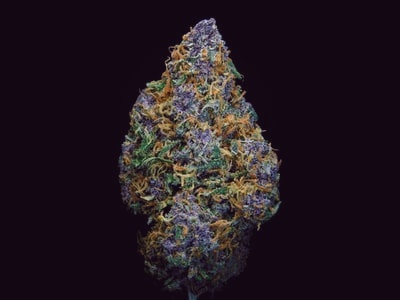 PRESS RELEASE
Accomplished Cannabis Investment Team Adds Operations and Institutional Investing Experience
January 14, 2021, Chicago, IL and Phoenix, AZ – Bengal Capital announced today that Josh Rosen, co-founder, former CEO and current Chairman of 4Front Ventures (CSE: FFNT), has joined the firm as a Managing Partner.
"Bengal has been immersed in the cannabis industry since our 2013 seed investment in Green Thumb Industries and Josh is as impressive as anyone we've met in the space. He brings a successful investment and operating track record to Bengal, and we can't imagine a better partner to help us identify, act upon, and unlock value in the special situations we see across the investment landscape. Above all, he's an ideal culture fit for Bengal and I'm incredibly happy Josh agreed to partner with us," said Sanjay Tolia, founder and Managing Partner of Bengal Capital.
"I am convinced the cannabis industry presents a unique opportunity to achieve remarkable investment returns, primarily owing to current regulatory constraints and operational immaturity which create inefficiencies in capital formation and allocation. But, success often requires more than just additional capital. I believe investors who can roll up their sleeves and offer strategic insight, strong leadership support and source operating talent will be the biggest winners," said the newest partner on Bengal Capital's team.
Rosen continued, "Groups like Bengal — with deep experience in finance, years of exposure to cannabis operations and strategy, and a successful investment track record spanning almost a decade — are rare. It makes all the sense in the world to combine our skills and networks, particularly given the kinship that I immediately developed with the Bengal team when they made their initial investment in 4Front in early 2018. I am humbled by the opportunities I have had to grow in this industry — from starting a small consultancy with Kris Krane to helping construct a large multistate operator — and I look forward to using what I've learned to help build upon Bengal's success."
At 4Front, Josh helped lead the transformation of a pioneering industry consulting firm formed in early 2011 into an operations-centric, multi-state operator, most notably with the acquisition of Cannex Capital in 2019, which brought best-in-class production capabilities to 4Front's nascent market footprint. Prior to 4Front, Josh gained private equity experience managing the investment portfolio for a large family office and cut his teeth in the public markets as an equity analyst, becoming one of the youngest vice presidents in Credit Suisse history at the age of 25.
Jerry Derevyanny has also joined Bengal Capital as a Principal. Jerry was previously the first employee, as general counsel, of Northwest Cannabis Solutions and subsequently helped found, take public, and serve as the head of corporate strategy for Cannex Capital. Following 4Front's acquisition of Cannex, he continued on in an executive and general counsel role working closely with Josh.
Bengal Capital is a team of early cannabis investors and founders who have been immersed in the industry since 2010. Bengal Capital is now focused on applying its collective experience to a concentrated set of cannabis special situation opportunities that involve dislocations between price and value as well as company-specific catalysts.
The Bengal Capital team is distributed between Los Angeles, Chicago, Phoenix, and Seattle. For additional information, please visit
www.bengalcap.com
.
Media Contact:
Jim Walsh
607-275-7141
The post Bengal Capital Welcomes 4FRONT Ventures Josh Rosen appeared first on Cannabis Business Executive – Cannabis and Marijuana industry news.