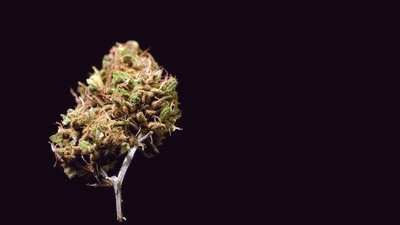 Despite struggles in Kentucky and Tennessee, the year looks up for medical marijuana supporters.
Many of the nation's medical marijuana holdouts are giving in as pot activists make inroads this year with conservative strongholds — and are poised to notch more wins in the coming weeks.
Medical marijuana bills are advancing in the Republican-controlled legislatures of North Carolina, Alabama and Kansas for the first time. Efforts to expand limited medical programs in bedrock conservative states like Texas and Louisiana also appear close to passage.
"Medical cannabis is where we see the most common ground between Democrats, Republicans and Independents," said Heather Fazio, a pro-marijuana advocate in Texas, where lawmakers are considering a major expansion of the state's strict medical pot program.
Cannabis is already available to more than 230 million Americans for medical use and, according to an April survey by Pew Research, 91 percent of residents believe marijuana should be legal for that purpose. Even in states without a medical program like North Carolina and South Carolina, recent polls have shown support topping 70 percent.
Many elected officials, however, have hesitated to follow suit. And even in a year when cannabis boosters saw big, broad wins on recreational legalization in places like New York and New Jersey, some states that have embraced full prohibition remain firmly planted. [Read More @ Politico]
The post America's most conservative states are embracing medical pot appeared first on Cannabis Business Executive – Cannabis and Marijuana industry news.