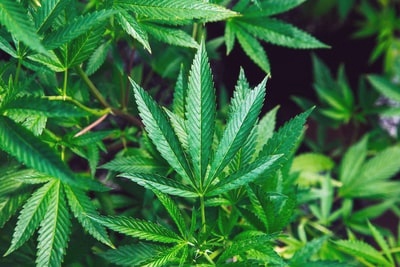 Whether it is a mature cannabis market like California or expanding markets like New Jersey and New York, the prudent time to take advantage of the "green wave" is always sooner than later. To be directly involved in a cannabis business, one must first face a lengthy and highly competitive process to be licensed. Statistically, almost every applicant in every state who goes through it alone does not even come close to achieving a winning application. So, how do you go about competing and obtaining one of these highly coveted golden tickets into the cannabis industry?
Understand what your regulator expects from you
Become familiar with your state's licensing structure and understand all the components that you will need to assemble to ensure a robust application. Some states have real estate requirements while others do not, most states will require local jurisdictional approval of the proposed project, and almost all states will expect substantial elaboration on security, potential environmental impacts, and overall operational procedures. These are usually unfamiliar territories for many inexperienced applicants and if you do not understand the expectations of regulators, the application can and will fall flat compared to those who have developed a comprehensive understanding of what it takes to win.
Create a solid business plan
Having a license may set you up to do business in cannabis, however it merely authorizes an activity; your business plan determines your fate as a thriving, sustainable venture. As the foundation of your entire application, this is where you will outline how your organization will be managed on a long-term basis. Your business plan will be a comprehensive top-down summation of all the various aspects of your company, which then become the sections of your application. In addition to financials and training, cannabis business plans generally require descriptions of security, recordkeeping, product safety, labor and employment practices, compliance, environmental efforts, and community engagement, at minimum.
Build a strong, diverse, and multi-disciplinary team
The application begins and ends with the individuals who will be directly managing your license and business. To distinguish yourself from the plethora of applications, at minimum your application team needs to not only demonstrate strong, general business acumen, but also solid financial capabilities, specific cannabis prowess, and government/compliance expertise. Team diversity and diversity of thought can also boost your application success by demonstrating that you will take a multifaceted approach to addressing the needs of the business and community at large. While the most important area of a business license application used to be a company's operating procedures, that has now been supplanted by the question of who the applicants actually are.
Do not wait until applications are released to start the process
As with most legal processes, cannabis licensing does not have a quick turnaround. Even for states with no application deadline, the work starts many months, sometimes a year, before the official launch of application submission. If tasks such as trying to secure appropriately zoned property, collecting the required permitting and operational documentation, or obtaining local approval (among others) are delayed for too long, other more punctual applicants will win licenses, leaving you with a bad case of kalopsia. Establishing a general timeline with tentative deadlines will create a semblance of structure for you to be as organized and thorough as possible on your application; if you wait for the application to drop to begin work, you have already lost.
Plan to invest a significant amount of capital
Budgeting can be a cumbersome process, especially if you are not completely sure how much certain components of the business or application may cost you. There are a lot of moving pieces and your financial fitness demonstrates to regulators that you have the capability to hit the ground running if and when the license is ultimately awarded. Applicants may require services from experts in security, real estate, architecture, manufacturing, legal, financial, consulting, and others, in addition to the expected costs of permitting, city/state fees, and application costs. Property holds themselves may be one of the biggest expenses of all, especially if the application review process requires a considerable amount of time. Plan to have access to liquid funds for at least a year's worth of potential capital and operating expenses, and to be safe, tack on at least another 20%. Regardless of your financial preparedness, seeking additional outside investment is always an ideal option to give you a bit of breathing room.
Demonstrate the local good your business will do
A strong team and financial wherewithal are great, but without a deeper mission for your business, you may fail to resonate with regulators on why you, in particular, should be privileged to receive a license. Go beyond your personal vision of capitalizing on the cannabis industry and make substantial community outreach efforts long before you even plan to submit your application. Network with local and state officials who can vouch for your credibility, reach out to local organizations to establish a philanthropic relationship, emphasize the educational role you will play in your area, offer board positions to esteemed members of your community, and focus on enhancing economic opportunities to disadvantaged candidates. All of this and more can secure your business as a difference-maker with a purpose in your community.
More is more
Do not try to cover the bare minimum in your application, the adage of "less is more" definitely does not apply here. Assume you are presenting your application to someone who knows little to nothing about cannabis, or even business in general, and be as thorough and extensive with your application as possible. Elaborate in descriptive detail about every aspect of your daily business operations, financial management, security protocols, environmental plan, community engagement, and team backgrounds. Your application should be the standard that all other applications are trying to reach, so do not think that meeting the minimum requirements will grant you a license when there may be plenty of others who take the time to educate the reader on their story. Your application should be a blueprint to everything about your company, minus the actual license itself.
Partner with industry professionals
Last, but certainly not least. Cannabis is unlike most other industries, in that it is rife with unique legal nuances and unusual paths to success. An experienced consulting or law firm can alleviate the myriad of hurdles that stand before you and ease your journey towards licensure. In addition to having a shoulder to lean on, your cannabis ally can help with the tips listed in this article and mitigate a lot of the impuissance most applicants experience. There will be many big names and heavy hitters vying for the same license that you are going for and with the right partner by your side, even the smallest company can outshine the competition. Working with a third-party also offers a fresh perspective on your application, as oftentimes, you will experience difficulty when trying to analyze the strengths and weaknesses of your business/application accurately and impartially.
Although certain COVID-friendly industries took advantage of last year's "blue ocean" and skyrocketed their value exceptionally quickly, they are poised to taper down and maintain a more predictable and realistic rate of maturity in the coming years. The cannabis industry, however, is quietly proving itself to be more explosive, consistently resilient, and increasingly versatile. Though still considered somewhat of a niche industry, cannabis is gradually trailblazing its way towards becoming a household staple in one way, shape, or form.
The post 8 Tips for a Winning Cannabis License Application appeared first on Cannabis Business Executive – Cannabis and Marijuana industry news.