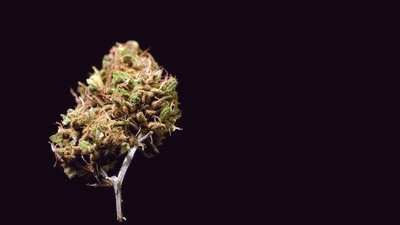 Gov. Tony Evers will propose legalizing recreational marijuana as part of the state budget he introduces this month — a plan that could generate $166 million in revenue that would be used to help fund rural schools and programs for marginalized communities.
The proposal from the Democratic governor is all but certain to be blocked by Republicans who control the state Legislature. But it's possible they will pursue a narrower path and allow the use of marijuana for medical purposes.
Wisconsin is in a minority of states that have not legalized marijuana use in some form despite recent state polling showing more than half surveyed supported the idea. Thirty-six states have medical marijuana programs, including states bordering Wisconsin.
In 2018, 16 counties and two cities voted to support medical or recreational marijuana in referendums.
"Legalizing and taxing marijuana in Wisconsin — just like we do already with alcohol — ensures a controlled market and safe product are available for both recreational and medicinal users and can open the door for countless opportunities for us to reinvest in our communities and create a more equitable state," Evers said in a statement. [Read more at Milwaukee Journal Sentinel]
The post Wisconsin Gov. Tony Evers will propose legalizing recreational and medical marijuana as part of the next state budget appeared first on Cannabis Business Executive – Cannabis and Marijuana industry news.