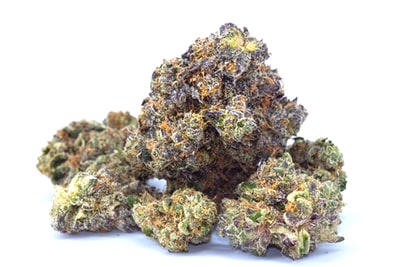 Vireo Health International Inc. (CNSX: VREO, OTCQX: VREOF), a Minnesota-based MSO currently trading on Canadian exchanges, has been busy of late reinforcing its footprint in a handful of U.S.
states that Vireo Chairman and CEO Dr. Kyle Kingsley, in a recent interview with CBE, called "the five most significant opportunities we could fully take advantage of. For us, that's New York – just an unprecedented opportunity – Minnesota, Maryland, Arizona, and New Mexico."
In fact, Vireo has years of operational experience under its belt in a few of the states, including five or six in Minnesota and New York each. Dr. Kingsley recalled, "Interestingly, those days required us to do every aspect of the business in house. We couldn't outsource security, delivery, or any aspect of manufacturing." Over time, those growing pains turned out to be blessings in disguise.
"We now have an unbelievable set of legs to stand on in nearly every realm in cannabis," said the former emergency room physician who is still certified to practice medicine. "We're experts in cultivation, experts at strain selection, experts in processing and manufacturing, in efficiency, security, home delivery. Ideally, you accelerate early in the process by bringing in partners, but we couldn't do that so now we are able to capitalize on the fruits of having done all that [work] for so long."
Bolstering that claim, Vireo recently announced the completion of a 9-acre expansion of its cultivation facility in Arizona; the opening of two new patient centers in the greater Minneapolis area (bringing
the total number in Minnesota to eight); the expansion of cultivation capacity in Maryland plus regulatory approval to open its first retail dispensary instate; and an increase in cultivation capacity and the opening of two new Green Goods shops in New Mexico. Vireo is undergoing a national rebranding effort under the Green Goods brand, which currently operates 15 dispensaries across Minnesota, Arizona, New Mexico, and now Maryland. In New York, the company's four medical cannabis dispensaries are still operating as Vireo Health.
As explained by Dr. Kingsley, who shed his former profession for the industry seven years ago, the company's noted "science-focused" philosophy is not just a slogan but informs every aspect of its operations. "Cannabis as medicine is important for the pure medical applications, but for most people it falls into the wellness realm," he said. "If you're looking to relax at night and use cannabis instead of scotch, is that adult use or medical? It's kind of an arbitrary distinction, so my belief is that science defines outcomes and helps [a person] know what is going to happen with a given product. No matter the reason why someone is using cannabis, that is desirable. And if you can build products that give people a different outcome on a consistent basis than most products out there, that is how you win the game."
Lacking the resources of a multinational, Vireo pursues a strategy that values practical solutions. "We're a big fan of harvesting the low hanging fruit," said Dr. Kingsley. "What I mean by that is working on developing formulations, on developing IP without breaking the bank. This is doing clinical research with partners, ideally with federal funding. We do not spend a fortune on this, but what we do have is the in-house expertise to drive great outcomes long term." With salaries, he said, they spend about a million bucks a year on research. "One other thing I want to emphasize is that we're laser focused on practical outcomes," he added. "I like to think of myself as a practical guy and I know for a fact my science and clinical teams are very practical. They know that if you can build superior outcomes for people, your business will be successful. That's the focus; our IP is practical and will be differentiating long term and drive great outcomes for our customers and for the business."
Specifically, Vireo wants to exploit botanicals paths in the Food and Drug Administration (FDA). "The concept is that you can put a whole plant extract through this seldom-used FDA process," explained Dr. Kingsley. "Our long-term goal is to build plant-based alternatives to basically everything that pharma has to offer. If you can demonstrate similar efficacy for an anti-inflammatory, most consumers are going to select a plant-based alternative. The interesting thing about this path is that we don't need to be substantially superior on the outcome. If we're similar with a plant-based alternative to what pharma has, that puts us in a good place."
Cannabis is not the only potential avenue to success, however. "We're laser focused on cannabis, but our core competency is plants," added Dr. Kingsley. "Our chief medical officer, Dr. Stephen Dahmer, is an ethno-botanist, so why artificially limit ourselves to cannabis, which is an amazing opportunity but there's a lot of opportunities out there."
Vireo also is building out its cultivation capacity, a core element of its MSO strategy from the beginning "There are two major components I believe you need to take advantage of pre-adult use to have a successful MSO business," said Dr. Kingsley. "One is scale on the cultivation and processing side. Ideally, you want to be one of the lowest, if not the lowest cost producer in each market and you will usually have to scale quite dramatically to do that. We have achieved that in all our markets right now. And then you want to scale on the processing/manufacturing side, to have a high quality, very precise, repeatable products that give consistent outcomes to people."
About scale in a world where cannabis prices are only expected to drop over the coming years, Dr. Kingsley maintains Vireo is perfectly placed to compete. "Look at Arizona, just look at that nine acres," he enthused. "You're talking effectively over 300,000 square feet of cultivation. A million and a half bucks in infrastructure to build that out, so an extremely low price point, and it's grown in-ground with amended soil, very affordably done.
"Our approach to cultivation is you find the ideal microclimate," he added. "We have that in Nevada, Arizona, and in New Mexico, where you don't need a lot of CapX to grow great quality flower. That's our focus. We find [microclimates] and we build out. It's seldom cost effective for us to acquire any sort of outdoor production at scale, but we're open obviously if something came up in the Humboldt Triangle or some of these amazing places. Those are potential opportunities, but we're feeling confident long term about our scaled outdoor production, and we're going to continue to build that out in the southwest and in Puerto Rico [where the company has 40 acres of coffee land under development for future licensure]. Five to seven years from now, when these barriers fall, if it happens that soon, we'll still have a meaningful footprint."
Genetics is another subject of keen interest to Dr. Kingsley, who supports unregulated THC levels. "Yes, THC is critical to a lot of people's outcomes," he said. "I'm not afraid of THC, because there is little downside. Our belief is genetic diversity wins the game. For us, it's quite simple. You need top quality flower, you need significant diversity in what you offer the consumer, and high THC strains are always going to be meaningful to the consumer. So, case in point, let's say we bring down ten tons of material in Arizona and it's three strains – you're going to be selling that for a long time. If you do the same harvest across 40 strains, you'll sell out in a long weekend, a night-and-day difference. So, we have a good team in place that can differentiate quality flower from lesser quality, and to our patients in places like Maryland, that's extremely important. Similarly, in Arizona, we get a lot of quality control feedback, and our goal is to have 40 meaningful strains in every market, and as many that approach 30 percent THC as possible while retaining that quality. That's our M.O."
In the flower realm, Vireo has a few brands in circulation. "We consider ourselves pretty good at the flower," said Dr. Kingsley. "We have this amazing Elephant Head Farms brand that's getting good traction in Arizona. It's very high quality, at a very reasonable price point, and it's grown in this pristine, monsoonal Valley with this elephant head overlooking it. Including Elephant Head, one of our primary brands is 1937. This is a very high-quality flower brand in Maryland and formerly in Pennsylvania. We have another flower brand called Amplify, but we also have something we call terpsafe packaging, which is basically packaging that enhances the terpene profile of bud. So, you can match the profile and preserve the existing flavor, or you can improve the flavor with these natural terpenes, and improve the flavor of the bud over time in this pack."
The second necessary component to being a successful cannabis MSO is to "win on the retail side, with superior real estate and secure retail locations, and you couple that with a phenomenal customer experience," said Dr. Kingsley. "For me, that experience comes down to coupling professionalism – the pharmacist component where we have our people understanding how cannabis works in the human body down to molecular level – with a sort of legacy cannabis understanding and knowledge, the strains, the nomenclature. Putting those two together will allow you to give the best consumer experience to the full consumer spectrum, be it pure adult use, the majority of which falls into health and wellness, or the objective medical patient, the epileptic or somebody terminally ill. What we're focusing on at Vireo is being everything to everybody when it comes to the consumer experience."
Vireo's management team is finally finding its footing, said Dr. Kingsley, who also noted he is one of the longest standing CEOs in the cannabis MSO space. "Our management team right now is quite stacked," he added. "There's always room for improvement, but I look at where we were 24 months ago, with significant shortcomings, and I feel very good about what we've done on the operational side and on the retail side. My CFO, John Heller, has really shored up that apparatus, and our chief administrative officer, Amber Shimpa, is the glue that holds the company together. Christian Gonzales, our COO, continues to drive remarkable efficiency. It's hard to come up with a significant gap based on the current team."
With approximately 450 employees overall, most are not in the C-Suite. "The lion's share of employees are dispensary employees, cultivation, processing, and security," said Dr. Kinglsey. "That's the bulk of folks."
Regarding Vireo future as a publicly traded company, Dr. Kingskley said it is only a matter of time. "Yes, it's a huge disadvantage to be isolated on the CSE north of the border, so we've been laser focused for quite some time on up-listing in the United States as soon as it's feasible. Right now, the exchanges are not allowing it, but we're U.S.-registered, we changed our GAP reporting, we filed our Form 10 in January, and we're ready to go.
"We are very aware of all the requirements for the application process and the logistics about up-listing," he added. "I don't think it's going to happen this year, but we are ready if it does. We're ready if it happens in the next few weeks. This is the beauty of having in-house securities counsel and a strong legal team. In addition to driving great business outcomes you get ancillary benefits, like core competency about what up-listing involves and continuously staying abreast of things like the SAFE Act and having conversations with the exchanges about what we need to do to be number one to up-list."
In line with its practical outlook, Vireo recently announced its first tranche loan. "It's our first foray into debt," said Dr. Kingsley. "Our first senior secured debt is with Green Ivy, a $46 million vehicle. The first tranche was $26 [million]. The residual $20 million is earmarked for acquisitions. So, we're staying focused on that, and it's an interesting opportunity. We also work with REITs. We work with Innovative Industrial Properties in Minnesota and New York. We did sale leasebacks on those facilities. We're likely to continue to work with real estate partners on any sort of CapX of consequence for major expansion in New York, for example. That will not come off our balance sheet, however, as we'll be working with a partner on that."
A final question had to do with the company's recent earnings report and its inability to provide guidance "due to near term uncertainties related to the timing and outcome of certain regulatory developments in several of its markets." Asked to clarify, Dr. Kingsley responded, "There has never been, I don't think, in the history of the space, the potential magnitude of swing that we've been looking at here the last quarter leading through this next quarter. For example, we've seen adult use passed and implemented in Arizona, passed in New Mexico, and passed in New York. By May, we should know if flower is going to be added to the medical program in Minnesota.
"Collectively, these changes, coupled with things like what is the canopy limit going to be in New York, could potentially swing us $100 million plus in 2022.," he added. "So, it would be an exercise in lunacy to give you the broadest range in history. In June, we are going to have a lot more granularity as to what these are going to look like, and more importantly the timelines. And we will be able to give some rational ranges. Our intent is in the June or midyear timeline to be able to give some guidance based on facts instead of just these night and day differences."
The post Vireo CEO Dr. Kyle Kingsley on Building a Science-Driven, Plant-Embracing MSO appeared first on Cannabis Business Executive – Cannabis and Marijuana industry news.