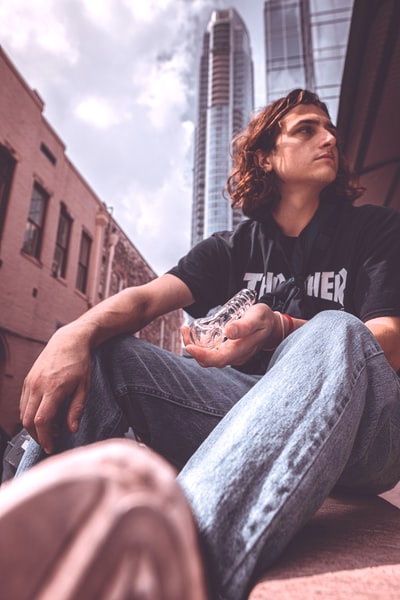 George Hanna has undergone 21 orthopedic surgeries since he left the U.S. Navy in 1990.
They began when he severely injured his knee in a training accident at the Navy submarine base in Groton, Connecticut and then following a motorcycle accident after he left the service. In the years since he returned to civilian life, Hanna, 50, has been on a pain management program that, at times, has included 4000 milligrams of Motrin a day.
He was recommended opioids to manage his pain, but refused.
"You see what alcoholism and drug abuse can do to a family. And unfortunately, I've witnessed a lot of that firsthand with families around me," Hanna said. "I don't want to run the risk of damaging my own family with that."
One option for him remains: medical cannabis. Hanna said if he had the access, he'd absolutely use it. But as a Topeka resident, he would risk losing his veteran benefits as Kansas is one of only eight states that hasn't legalized any form of marijuana.
Missouri voters made medical marijuana legal in 2018. Now, some veterans are pushing Kansas to do the same. [Read more at The Kansas City Star]
The post Veterans push Kansas for medical marijuana to treat chronic pain, PTSD from active duty appeared first on Cannabis Business Executive – Cannabis and Marijuana industry news.