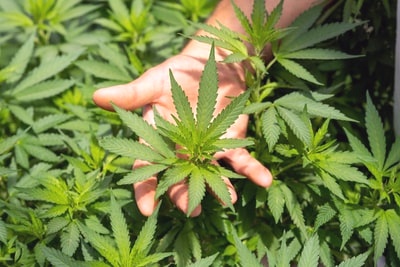 The coronavirus was good for some industries and ruinous for others. For cannabis, 2020 was a breakout year. Legal sales across the U.S.—15 states allow adult use, 35 allow for medical sales—hit a record of $17.5 billion, a 46% increase from 2019, according to a new report.
Most of the sales growth came from adult-use markets, especially mature markets like Colorado, which grew sales by 26% to reach $2.2 billion, and Oregon, which saw sales hit $1.1 billion, a 29% increase over 2019, according to the report published by BDSA, a cannabis sales data platform.
Emerging markets like Illinois, which expanded its medical cannabis market to include adult-use sales last year, saw the largest dollar gain in 2020, rising by $784 million. (Illinois' cannabis market is now doing over $1 billion in sales.) California, the country's largest cannabis economy at $3.5 billion, increased sales by $586 million, while Florida saw a $473 million increase.
"We expected more potential impact from an economic downturn, but the industry has proven to be resilient," says Kelly Nielsen, who runs BDSA's insights and analytics department. "It's potentially recession-proof."
Nielsen says three things contributed to the industry's growth last year: the Covid-19 pandemic (many states deemed dispensaries "essential businesses" during lockdown); more customers entered mature markets like California, Colorado and Oregon; and states like Illinois and Arizona have created new adult-use markets. [Read more at Forbes]
The post U.S. Cannabis Sales Hit Record $17.5 Billion As Americans Consume More Marijuana Than Ever Before appeared first on Cannabis Business Executive – Cannabis and Marijuana industry news.