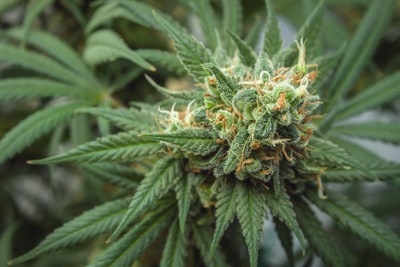 We've reported pretty extensively on the progress of United Cannabis Corporation's (UCANN) patent infringement lawsuit against Pure Hemp Collective, Inc. since it was filed back in July 2018. (See posts here, here, here, here, here, here… and here!) In the initial months, this was a fascinating case to watch because it was the first of its kind, and the industry was anxious to see how it would unfold.
The subject patent is U.S.P. 9,730,911 – "cannabis extracts and methods of preparing and using same," which generally covers liquid cannabinol formulations using tetrahydrocannabinol (THC), cannabidiol (CBD), and various terpenes (the "911 Patent"). The 911 Patent generally covers liquid cannabinoid formulations using tetrahydrocannabinol (THC), cannabidiol (CBD), and various terpenes. UCANN had alleged that Pure Hemp's "Vina Bell" product contains a cannabinoid formulation that directly infringes on claims 10, 12, 14, 20-22, 25, 27, 28, 31, and 33 of the 911 Patent. Pure Hemp had argued UCANN's formula wasn't patentable because "substantially pure liquid CBD products are ubiquitous."
Then, UCANN had no choice but to file for relief under Chapter 11. As we discussed in this post, the patent infringement lawsuit was automatically stayed and the Court decided to close the case subject to reopening for good cause.
In bankruptcy court, UCANN faced a set of different challenges. As my colleague, Jesse, reported in this post:
UCANN is "asking this Court to entangle itself in readjusting the debts of those who seem to have conspired to violate the [Controlled Substances Act]". Obligations "incurred to further criminal conduct," says the Trustee, "cannot be a valid purpose of a bankruptcy." The Trustee argues that is "clear" that the licensees are authorized to use the 911 Patent and that the 911 Patent pertains in part to THC. The Trustee asks the Court to compel UCANN to explain whether the license agreements contemplate the use of the 911 Patent to manufacture, sell, or distribute productions containing THC.
In another blow, Bankruptcy Judge Rosania agreed UCANN's ties to marijuana prevented it from obtaining relief under bankruptcy law, and he granted the Trustee's Motion to Dismiss the Chapter 11 Case in January 2021.
We don't know what's happened since then, but last week, the parties finally agreed to the dismissal of the patent infringement case, leaving the intellectual property issues basically unresolved. Interestingly, UCANN dismissed its claims with prejudice (meaning, they cannot bring those claims ever again), but Pure Hemp dismissed its counterclaim for "sham litigation" without prejudice. It remains to be seen whether Pure Hemp will actually pursue that claim against UCANN in the future: UCANN's financial status appears dire, but Pure Hemp obviously wasn't willing to foreclose the possibility just yet.
This isn't the wrap-up post I imagined writing about the first-ever filed patent infringement lawsuit, but there will inevitably be others filed and litigated as the industry continues to mature. We'll be monitoring.
The post The First Cannabis Patent Infringement Lawsuit Has Officially Concluded appeared first on Harris Bricken.