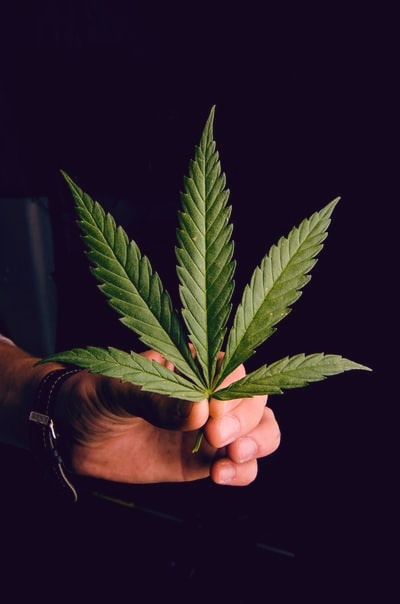 ONE of the founders of Taylor Mammon says its purchase by major US player GenCanna may be the first of many similar transatlantic transactions – as it prepares for a period of rapid growth.
Managing Director Nathan Wogman founded the company with pal Oliver Mammon after they discovered CBD helped manage their health issues.
One of the first companies they turned to as they set about making their own CBD products in Oliver's mum's kitchen was yesterday's buyer GenCanna.
The duo were later joined by brothers Alex and James Taylor leading to the creation of Taylor Mammon in 2018.
Financial Clout
With the extra financial clout of GenCanna it now offers an opportunity to turbo-charge the company's growth, he says.
"GenCanna has purchased the business and the four founders will stay on as the executive team, and with the financial clout of GenCanna we will be able to more swiftly realise our ambitions.
"It's really a case of a square peg in a square hole. GenCanna recognises the individualism of this business and this is why we are now part of them.
"We are now well-funded. Allowing us to pursue our endeavours, to massively increase our growth, and to develop an international client base."
Staff Numbers To Double
Over the next year the existing staff of nine staff is expected to increase to more than 20 as Taylor Mammon plots further expansion, with South Africa being singled out as one emerging market opportunity.
Kentucky-based GenCanna emerged from the bankrupt GenCanna Global in May last year in a $77m deal funded by MGG Investment Group of New York.
It is a leading producer of hemp-derived CBD and other cannabinoids. Over the last 18 months it has been collaborating with Taylor Mammon on joint applications for UK Novel Food Authorisation.
Welwyn Garden City-based Taylor Mammon is taking forward Novel Food dossiers for some 63 brands and has a catalogue of 50 white label, bespoke formulations in its catalogue, including vaping and cosmetics.
As well as product development Taylor Mammon offers consultancy, compliance and fulfilment services with clients in the US, Canada, South Africa and Australia.
Domino Effect
Nathan added: "I cannot think of any examples of North American or Canadian companies identifying and buying a CBD-specific manufacturer in the UK, and, on the back of recent cannabis IPOs this feels like a watershed moment for the industry.
"There seems to be a lot of conversations going on, and this could see the start of a domino effect. The change is coming. CBD is being regulated in a way that has not happened before.
"The Novel Food regulations are giving the bigger players the confidence to enter a well-regulated market. North American firms see the UK as a beachhead into Europe and beyond."
GenCanna CEO Andrew Barnett said: "As one of our long-term and valued customers, we admired Taylor Mammon's philosophy and approach to CBD.
"This alliance — which we understand is the first of its kind for a UK-based CBD company — drives unique and mutually beneficial operational and marketing synergies that will catapult product development, sales, and revenue opportunities within our respective geographies."
The post Taylor Mammon Founder Heralds GenCanna Deal As 'Watershed Moment' For Europe's CBD Industry appeared first on Cannabis Business Executive – Cannabis and Marijuana industry news.