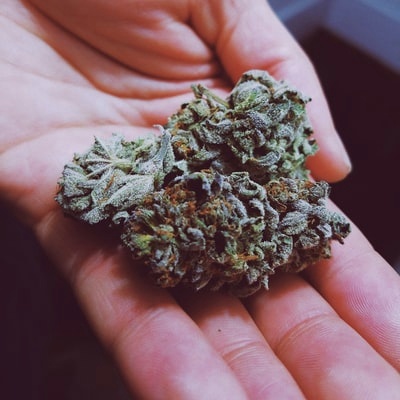 Terrence Hewing was working for a package delivery company in 2007 when police approached his cargo van in suburban Denver. He was early for a pick up, and someone out for a walk called authorities after seeing him napping in the driver's seat.
Officers found about a pound of marijuana inside the vehicle. That led to a couple of days in jail, thousands of dollars in legal fees and a felony conviction for drug possession. Hewing lost his job and, because of his criminal record, for years struggled to find housing and a stable, well-paying career.
"I felt like I was in a certain box in society," he said. "There's people that don't have felonies and people that do. It makes you almost feel kind of outcast."
Hewing, 39, recently became one of only a few Black entrepreneurs to receive a business license in Colorado's recreational marijuana industry. His goal is to run a company that delivers the very substance that stained his record.
His opportunity is the result of personal ambition paired with Colorado's effort to right past wrongs from the war on drugs.
Hewing will enter the market as a so-called social equity operator, licensed under a program that provides reduced fees and mentoring to encourage the growth of new businesses, especially for Black people arrested or imprisoned for marijuana offenses. [Read more at AP]
The post Social equity in marijuana industry still largely pipe dream appeared first on Cannabis Business Executive – Cannabis and Marijuana industry news.