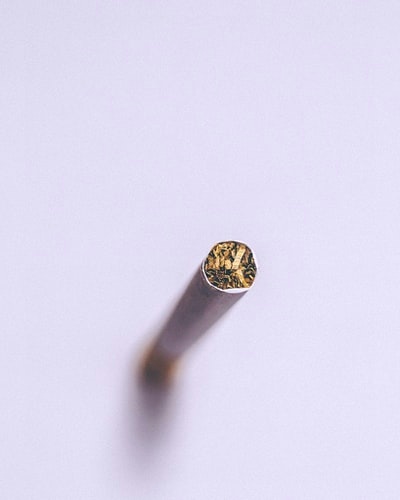 By Mark J. Berger
Creating and maintaining a security plan for companies in the cannabis industry can be daunting, most especially when it comes to code compliance, access control, and door security. Whether you are a dispensary, growhouse, or retail cannabis facility, you work with a consultant to discuss security design, strategy, and perhaps most importantly, upgrading door security to meet safety codes and your unique needs.
Among all the consulting meetings, mind-boggling security terms, and complexities of code phrasing, how do you choose the best course for door security among your options?
The answer can be as simple as continuously being guided by your three main objectives:
Create a safe, code-compliant environment for your employees and customers.
Ensure a secure environment to protect your assets.
Design a welcoming environment that supports your brand and mission.
And don't worry – this is all possible by employing basic security and life-safety principles, deploying a mix of tried-and-true technology, and integrating some of the newer, cutting-edge products being introduced into the marketplace.
Life-Safety Rules!
Let's start with reviewing a few basic life-safety principles, working from the inside out. While there may be state regulations specific to the cannabis industry, all state and local building codes must be understood and respected in your design and choice of door locks and hardware. Your facility does not differ from a standard retail store or industrial facility regarding these codes and building standards.
"Means of egress" is a frequently used term with which you will become familiar. When referring to door security, it merely means any door used in an evacuation or emergency must be operable by a person with a single motion. It also means that additional devices on doors (like slide bolts, 2x4s, brackets, etc.) requiring a secondary action to unlock or remove are not allowed. When a person approaches the door, turning a handle or pressing a panic bar is the only acceptable activity needed to pass through the door.
There is a common misconception that there needs to be a second or third locking device to make a door secure – this is neither true nor safe. Building inspectors, fire marshals, and other code officials can cite and heavily fine you or even shut down your location immediately if they see any illegal fastening devices on exit doors.
You don't need to be fluent in building code to understand this test that inspectors look for: when tracing your emergency evacuation routes, simply put one hand behind your back to see if you can exit your building using just one hand, one gesture at any door.
Reducing Shrinkage & Stopping Break-Ins
Now that we understand the importance of meeting life-safety codes and the hazards of securing exit doors improperly, what can you do to reduce shrinkage (loss of inventory or cash due to employee or consumer theft) and lessen the chance of a burglary or breach? Our ancestors preferred boulders, moats, and drawbridges, but thankfully there are more innovative and elegant choices available today.
Your goal in protecting the inventory at your facility is to ensure access doors can be secured at all times without human intervention and that any effort to breach these portals would take significant time. For doors that require greater forced-entry protection or that must always be secured, consider automatic deadbolt (not latch) locksets in place of simple latches or multi-point deadbolt locks to prevent crowbar or other attacks.
Latches vs. Locks
Latches are basic spring-loaded devices that project from the door's edge and slip into a strike plate as the door is closed. A latch is the bare minimum to keep a door in the frame and is an essential component for all fire-rated doors – latches prevent doors from swinging open when fire or smoke hits.
A latched door can be the difference between life and death. A latch is, however, the lowest level of security. Think of all the TV shows or movies where you saw someone slide a credit card or kick in a latched door to open it. Logically, you may think you can add protection by installing a deadbolt above the latch, just as you would in your own home.
However, these secondary deadbolts require an additional action (rotating the turnpiece or key) to secure a door. So, while our homes do not require single motion egress, this secondary unlocking action violates that single motion egress code requirement. It also exposes your location to greater risk: an employee could exit a door and not relock it, preventing the door from being secured at all times.
That's where an automatic deadbolt lock fits in.
Single-Point or Multi-Point Locking
Whether it is a door from a selling floor to the back of house, inventory room, grow room, drying room, or other critical space, automatic deadbolt locks provide 24/7 peace of mind and a high level of protection. Additionally, automatic deadbolt locks can be integrated with an electronic release to tie-in to any access control or remote release system. Incorporating these elements, like door and bolt position switches and lever-activated request-to-exit signals, make them ideal components of a full electronic security and alarm system.
Multi-point locking takes the single-point automatic deadbolt lock to the next level. Up to five-locking points can bolt the door to the frame each time it closes, yet release with a single action (pushing a paddle, panic bar, or lever) to meet all single-motion or exit door codes.
Multi-point locking has been a reliable measure for securing valuables for hundreds of years and has evolved to be a gold standard, particularly when combined with a strong door and frame, as well as video surveillance and alarms. With such measures in place, the time and effort needed to breach the door are enough to deter, defeat, or detain would-be burglars.
Selecting the correct multi-point locking model may require some code knowledge, as usage of levers, paddles, and panic bars are typically dictated by occupancy levels. Fire-rated models are also available for interior use but generally are not required on perimeter doors. Suitable retrofit models are available for virtually any door, although those with a great deal of glass might need to be replaced or have added security items, like security window film, applied.
Reading Beyond the Regulations
While states have varying security regulations in cannabis facilities, there are no national insurance or federal standards specific to door security for the industry– arguably the most fundamental aspect of a security plan. Many state codes simply use the phrase "Non-residential lock" in their listing for the basic level of locking security for cannabis facilities. This can leave owners and operators in a lurch concerning the unique locking needs for facilities, from highly flammable inventory, to greater risk of burglary, to securing cash on hand, and more.
As you move forward with your security plan and selecting the correct door-locking products, return and measure your decisions against the three guiding principles we introduced at the beginning of this article: life-safety, forced entry prevention, and ensuring a welcoming environment for your customers.
In doing so, you'll discover that the right decisions early on can be a cost-effective way to secure your facility.
The post Securing Cannabis Facilities: Compliance, Complexity, and Understanding Your Options appeared first on Cannabis Business Executive – Cannabis and Marijuana industry news.