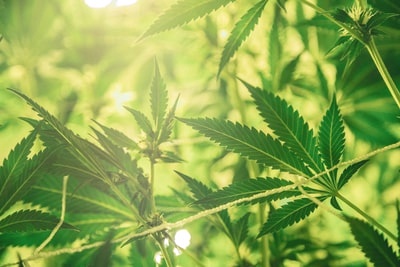 Greenlight Dispensary advertises 16 medical marijuana locations across Missouri, from Cape Girardeau to Kansas City, and all points in between.
Justice Grown, a Pennsylvania-based company, has ties to 14 dispensaries in Missouri.
Yet Missouri's constitution prohibits the state from granting more than five dispensary licenses to any single entity or individual. The goal was to avoid a medical marijuana monopoly that could drive up costs to patients.
Do the Greenlight and Justice Grown connections violate Missouri law? Is everything above board? Or did they successfully snake through legal loopholes that hinge on the definition of "ownership" and "control"?
State officials say they're fine, but Missourians will have to take their word for that.
Analysis of the 192 dispensary licenses issued by the state shows several instances where a single entity was connected to more than five dispensary licenses.
But because the state has steadfastly withheld any ownership information about license holders from public disclosure, it's impossible to determine who owns what.
The dynamic has stoked criticism from those who contend an opaque system undermines public confidence in the fledgling program, or worse, actually tilts the scales toward well-connected insiders who wrote the constitutional amendment that created the medical marijuana program and went then on to shape its rollout. [Read more at St. Louis Public Radio]
The post Secrecy Around Ownership Records Raises Questions About Missouri Marijuana Networks appeared first on Cannabis Business Executive – Cannabis and Marijuana industry news.