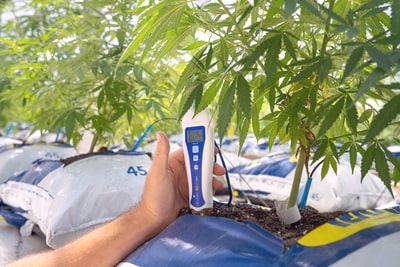 Gov. Kristi Noem isn't going to stand in the way of the legalization of medical marijuana in South Dakota. But the state needs more time get ready for it.
That's the case her office is making as it asks lawmakers to sign off on delayed implementation of Initiated Measure 26, the ballot question legalizing medicinal use of cannabis that earned nearly 70% support in November's election.
"We are working diligently to get IM 26 implemented safely and correctly," Noem said in a statement issued Wednesday morning. "The feasibility of getting this program up and running well will take additional time."
Based on South Dakota law, approved ballot measures like constitutional amendments and initiated measures take effect on July 1 each year following an election. But that's too soon for an equitable, efficient and effective medical marijuana program to be stood up, Noem said, along with Republican leadership in both the House of Representatives and Senate who support the governor's plan to delay implementation until July 1, 2022.
The proposal comes after the state consulted with industry experts Cannabis Public Policy Consulting (CPPC), which has helped governments across the country and even Canada set up legal marijuana markets and infrastructure. According to a letter from CPPC attached to a news release issued by the governor's office, creating a medical marijuana system requires on average about 14 months. [Read more at Argus Leader]
The post Noem: South Dakota needs another year to implement medical marijuana appeared first on Cannabis Business Executive – Cannabis and Marijuana industry news.