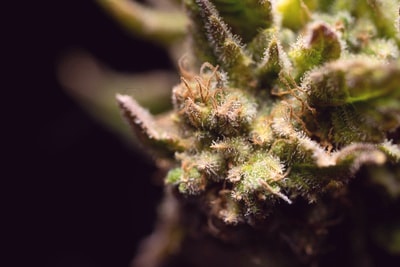 Dozens of medical marijuana businesses and nonprofits are popping up around Mississippi even though the state's regulatory system won't be ready for months, and despite the fact that the Mississippi Supreme Court might strike down the voter-approved program.
Companies can't legally grow, process or dispense medical pot until they obtain state licenses, which likely won't be issued until August. But already more than 90 businesses and nonprofits have registered with the state or reserved a name, according to a recent review of Mississippi Secretary of State records.
Among them: Mississippi Marijuana Doctor, Cannabis Infused Solutions, Cloud 9 Cannabis, Delta Dank and Alien Ganja Farms.
The large number of early registrants underscores the potential economic boost from marijuana legalization after Mississippi voters overwhelmingly approved Initiative 65 in November.
Other states witnessed rapid business growth after medical marijuana passed and state oversight programs began. In Oklahoma, for instance, medical marijuana sales cleared $1 billion within about two years of legalization with more than 9,000 marijuana businesses registered as of late 2020. In New Mexico, medical marijuana grew to a $200-million industry last year. [Read more at Daily Journal]
The post Mississippi's marijuana program might be overturned, but dozens of companies are starting anyway appeared first on Cannabis Business Executive – Cannabis and Marijuana industry news.