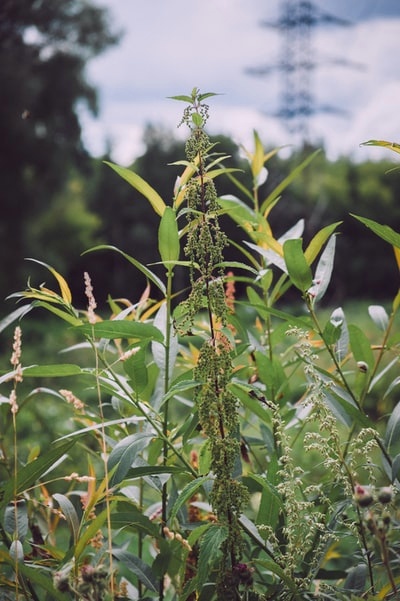 Boca Raton, Florida-based Jushi Holdings Inc. (CSE: JUSH) (OTCMKTS: JUSHF) is deemed one of the smaller publicly traded cannabis MSOs, with a market cap around $1.05B CAD, but it is beginning to get increased attention as the company ramps up its acquisition of dispensaries and other assets in its core markets of Pennsylvania and Virginia, as well as in states like California, Nevada, and Massachusetts, where Jushi recently announced the acquisition of Nature's Remedy of Massachusetts, a vertically integrated, single-state operator that runs two adult-use retail stores and a 50,000 sq. ft. cultivation and production facility. Jushi also operates four of its proprietary Beyond/Hello retail shops in Illinois, bringing the current total number of brick-and-mortar stores it owns and operates to 19, with the greatest concentration in Pennsylvania, with 12.
Other recent announcements included the acquisition of either complete or partial equity stakes in dispensary licenses in Palm Springs and Grover Beach, California; acquisition of a 93,000 sq. ft. processing facility in Virginia; and the acquisition of an "established Nevada operator," per a May 28 press release on Q1 2021 financial results. The same release reiterated the announcement of a delay in its 2020 annual filing due to auditor issues, which a Seeking Alpha analysis chalked up to "growing pains," the analyst remaining "bullish on this smaller cannabis MSO," arguing, "Jushi is growing fast and these problems occur."
CBE recently spoke with Jushi founder and CEO Jim Cacioppo about the company's growth thus far and its strategy going forward during these uncertain and exciting times. A 25-year veteran of the hedge fund industry, Cacioppo founded Jushi in 2017 after moving to Florida in 2014 "to try to pull myself out of the rat race in New York." The following year he made the jump into weed.
"It was in late 2015 or early 2016 that I invested in 25 [cannabis] companies, public, private, things that went public, all kinds of different companies, in Canada and in the U.S.," he said during an hour-long interview. "Back then, you didn't invest in multi-state operations to a great degree, though some came along at the end of that stint, before I started Jushi. In fact, I sold one of the grows I was involved with in Florida to iAnthus and was an early investor in a company called MPX Bioceutical, and they ended up merging. I didn't think they had very good management teams, but I really liked the space and thought these multistate operations could hopefully bring great management and a great business model to the industry. And so that's what I set out to do.
"I brought the team together in 2017," he continued. "Jon Barack, the president, and I got a couple of deals together during that year, we gathered together the founding group of four, who were very instrumental in helping us raise money and giving us some really good advice, and we pulled it all together, closing our first round [of financing] in January of 2018, our second in March, and our third in May. We've been good at raising capital and building the business." According to Cacioppo, $400 million was raised to set up the company. In May 2019, he fully exited Canadian public companies as well as "all public investments to focus on Jushi," save for a few that are private. "I made money in virtually all of my [cannabis] investments," he added.
Cacioppo points to his early entry into the space as one reason why he did well. "If you think about it," he explained, "Colorado went legal for medical in 2009, and legal for adult use in 2014. That was the first serious, well-written adult use law, and at that time there were not a lot of strong medical programs around the country that had really come up. So, I would say getting involved early was important. Cannabis is a tough industry to learn, and it takes a lot of time and effort. The contacts are different, raising money is different, and because it is federally illegal, it really limits the investor universe. All that takes time, so really, if you wanted to be an investor or growing a business like I am now, or doing both, the earlier you got in, the better. If I would have gotten in in 2012 or 2014, it would have been even better.
"Timing is important," he added, "but the trend has been there for 15 years, and I even think now is a great time to enter. If you're an investor now, this industry will be great for a long period of time to come. There's no reason to wait. We need to start learning and getting involved, and not getting distracted by the volatility."
That no-holds-barred tactic does not extend to the MSO playing field, however, where first to market in any given market is not always the secret to success in cannabis. "Look at who was first to market in California: Medmen. Last time I checked it appears they're on a death spiral," said Cacioppo. "iAnthus was the first public MSO, and now they've gone through restructuring. So that first-to-market wasn't too good, either. Acreage, as you know, has been a slow-motion train wreck, but when they went public, they were the biggest, they had fancy board members. And the list goes on and on. Harvest was the biggest market cap, and now they're being taken over by Trulieve at a fraction of where they traded at one point.
"So, being first doesn't mean that much, because when you were first, you were undercapitalized because the industry has been really undercapitalized," he added. "I don't think it is now for the top players like us and some of the other big companies, but when you were undercapitalized, you built things on the cheap and now that's not really appropriate. You know, if you're going to attract an investment in five years – it's three years from a big tobacco company – the money you spent in 2015 isn't going to impress them in the least."
In fact, second can be as good or better than first, Cacioppo added. "At Harvard Business School, where I attended, there was something called a first mover advantage – the first mover – and then an equally very good role was the fast follower," he explained. "Jushi has been a fast follower. What's the advantage of that? The advantage of being a fast follower is you learn from those before you. They make errors, they spend money, and they waste money. The top CEOs in the industry, we kind of tongue-in-cheek call that research and development, or R&D, which is just making mistakes, and there has been a lot of that in the industry.
"But we get to learn by being a fast follower, so I'm happy with our position in Pennsylvania, where we are now tied for number one in the market with another MSO," he said. "In Virginia, we have the exclusive rights to sell in the NoVa region in Northern Virginia. Top five in the nation; Amazon just put their HQ2 there. So, we've got a great footprint and we're building out massive, modern plants capable of being run under GMP (good manufacturing practices) whether it's required or not."
The company also is building a plant in Portugal. "In Europe, Germany is the one [cannabis] market, at 85 million people," he said. "It's a wealthy country, a very good market, and they require a very strict GMP protocol. It is also required in Virginia, so we know how to do this, and I view that as an advantage for Jushi shareholders, because you want to set yourself up for long term success, and not spend all this money and then have to redo it and take down revenue for a period while you do it. So, it's very important."
Without the deep pockets of some companies but still equipped with buying power, Jushi can only do so many deals the size of the Nature's Remedy acquisition, a reported $110 million transaction with an upfront payment of $100 million. "Yes, we'd love to do all those deals, but that's not realistic," said Cacioppo. "Why isn't that a realistic? One, we don't have the capital to do all the deals. Two, we don't have the management team – and I don't think anybody does – to take on that much at all at once. And the other thing is, you're diluting a shareholder. So, you want to do some good deals, get them integrated, get them into the numbers, get your stock up, and then issue stock at a higher price to do more deals.
"And if you look at the larger companies – I like to look at Curaleaf as an example – we don't compete with them, and they've been one of the most voracious acquires," he added. "We don't compete with them anymore because they're finished going out there. They might buy a small asset in Ohio, or they just bought an outdoor grow in Colorado, but we rarely ever compete with them. We weren't interested in an outdoor grow in Colorado, though it's probably a good deal for them because they can afford to do things like that. So, these deals all compete with one another, there's plenty of deals out there. How many can we complete a year? That remains to be seen; it depends upon what the talent is in the deal."
The way Cacioppo sees it, all deals are not equal, not by a longshot. "In the Nature's Remedy deal that we signed in Massachusetts, it's a strong management team with shared values. With that kind of quality management, we can do those deals, because those are what I call talent accretive, They're earnings accretive – we've laid out the numbers, three times EBITDA – but they're also talent accretive, and not all of our deals will be talent accretive. The non-talent accretive deals, the ones where we have to go in and use our muscle and horsepower to turn around the business and invest in the business and do your balance sheet, well, that's a different ball of wax. Those deals are one at a time, to get it going. I don't want to do two or three of those at once. Talent accretive deals are a different story.
Retail-wise, "Our goal is to have Beyond/Hello across the country," said Cacioppo. "How we get there is more tactical, a battlefield-type call, and there's lots of ways to get there. The one thing that will happen very quickly, what I think may be one of the most important parts of the brand, is the website and the preorder online system. That will occur very, very quickly. We happen to have, I believe, the best in the industry in terms of our online presence."
Vertical in most places, Jushi also sports its own brands: The Bank (flower), The Lab (concentrates), Tasteology (edibles), Nira+ (softgels), and SeCHe (fine flower), but not in every state. "Obviously, we have that in Pennsylvania and Virginia," said Cacioppo. "In Ohio, we're doing a grow process and we have it already in Nevada. California is a special situation. We don't own a grow or processor there right now; our strategy has been retail only.
"California is a very different market, and I think it's extremely important for a cannabis CEO setting the strategy to understand California, because it's where the future is going over the next 10-to-15-years," he continued. "California has this sort of maturity about it, and it's had this market for so long. What does the customer want differently in California? First of all, they want about 550 SKUs, and they want certain products they want to see on the shelf. And it's not a system where you can jam your own products through the system, like some of the some of the big companies do in Illinois, or some smaller companies even do in Nevada or Massachusetts, where the retailer is your primary distribution."
Cacioppo has a reverse strategy planned for the state. "If you own 15 stores that are going to 25 stores, and you run one of the largest retail platforms in the state, now you have The Bank, and then we can say, 'We have all these stores and by the way, if you want to be on our shelves we'd like to be on your shelves, and we're going to monitor the sell through.' It gives us currency to get around and move product. So, we're very patient and that's been a virtue for us. We will integrate vertically at some point in California, but we'll see what the timing of it is."
That level of patience suggests a deep reservoir of discipline within the company, a diagnosis Cacioppo does not dispute. "I think the market has woken up to Jushi over the past six or nine months," he said. "My team has done a great job, we're very transparent, our investor part of the website is great. If you're a shareholder and sign up for our emails, you get a summary each month and click throughs to research reports, so we try to make it easy for people to track us.
"My background is allocating capital and we haven't done a bad deal," he added. "Look at our deals. I don't think there's been an asset bought as cheaply as we bought the Illinois dispensaries. I think $80 million for licenses to open 18 stores in Pennsylvania is phenomenal. Other people were fighting tooth and nail to buy in New York for $55 million, and then they had to build out for another $50 million. Guess what, nobody's made money in New York. Zero, all losses. In Florida, Trulieve is making money but not a lot of other players.
"We went to the right states at the right time, so yes, I think we were disciplined, but we don't just rush with the crowd and do what the Canadian brokers and the research analysts say," he continued. "We figure it out, we're data driven, we run models, and we don't always go where the crowd's going. You know, the market would love us to do a deal with Illinois, because we have some of this state's leading dispensaries, with two now averaging around 30 million a year in annualized sales, but we're like, the price is kind of high there. It's not so good if we have to give up too much of the company for Illinois, and we're not in a rush."
Cacioppo's New York story underscores the significance of timing and discipline in decision-making in the cannabis biz. "We owned a 20 or 17 percent interest in a company and incubated the company in 2017, but we sold it in the middle of the frenzy to do New York in 2018, or whenever it was," he recalled. "So, we got that price, which I think was very high price, and the companies that bought it have just lost money.
"We just can't afford to do that," he added with emphasis. "I don't think I'm a genius. I just did what I had to do, and I couldn't afford to lose money. I guess some of these companies can afford to, but having said that, will New York be a large market? Absolutely. But I'm a big believer that trend is your friend, and if the trend is against you, it ain't your friend. In fact, it's your enemy. So, the regulatory trend in New York has been awful from a medical standpoint. It's been slower and worse than anybody ever thought, more political, and more divided. And yeah, they're going to go into adult use. Let's see what that looks like. Will it be good? Yes, it will be good, but it's not a now market. I can put Pennsylvania and Virginia in my projections for 2022 because I feel like I know what those markets look like. In New York, I don't know what that market looks like. It might be an EBITDA loss. Will 2023 be an EBITDA loss or gain? I don't know."
If Jushi appears on good footing in its core markets, Cacioppo says it's for a good reason. "I think we have the best corporate model in the business," he said. "We've beaten our revenue projections so far, the ones we put out on a quarterly basis. Our annual numbers are out there for this year, and we'll update those at some point, and we'll put up 2022 numbers at some point. The point is not whether we miss them by a little or beat them by a little, or we get in the middle of a range or whatever it is, because the industry is growing so much you really should be looking at three or four years now. The point is that the trend is so great. I'm going to put these numbers in your head. In December of 2019, we annualized that month for that quarter about 25 million dollars in sales annualized. Our first quarter this year annualizes at $168 million of revenue."
Expansion will only add to that bottom line. 'We've built out the existing footprint, and now we're putting in full year at $205 to $255 million," explained Cacioppo. "But that's a full year, which includes the first quarter, which is going to be a lot lower than the fourth quarter. We're opening 12 stores this year, plus we're putting out a big grow processor in Pennsylvania for the first through fourth quarter, and then we have Virginia coming on right at the end of the year. So, if you look at that annualized exit rate, I'm not going to tell you what I think it is, I don't even know, but it's going to be much higher than that full-year number. We're growing so fast. The numbers are great to have, and it's a direction for the market and the analysts to look at, but the important thing is that the trend is so huge. It's like stepping in front of a freight train, only the freight train is like a bullet train the way our numbers are growing."
For the curious, the Jushi name refers to an amazing discovery by Chinese archaeologists digging in the Gobi Desert in 2008. As explained by Jushi, "A deceased middle-aged-man, believed to be a shaman of the ancient Jushi kingdom, was buried in a grave along with 789 grams of cannabis. The pH levels of the soil in the tomb and the dry climate of the region miraculously preserved the green color of the flowers and they still contained a significant amount of THC after 2700 years!"
The post Jushi Holdings CEO Jim Cacioppo on the Benefits of Being a Fast Follower appeared first on Cannabis Business Executive – Cannabis and Marijuana industry news.