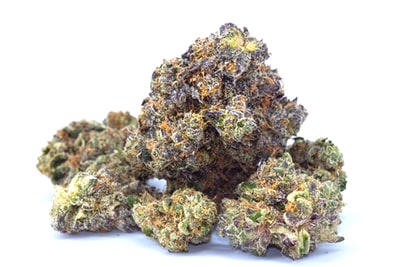 RESULTS from a major US trial over 800 people over the past seven months found CBD use has zero impact on the liver.
In March, last year the US Food and Drug Administration (FDA) requested specific data on liver toxicity data after saying it believed from CBD use posed 'real risks' to human health.
Columbia Care, Charlotte's Web and 10 other US companies provided around $1m for a trial which started last summer – and now appears to have answered the CBD safety question.
Data To Be Used In UK
Its impacts may also be felt in the UK where Columbia Care says the data from the US trial will be used to support its application for Novel Food Authorisation.
UK regulators the Food Standards Agency (FSA), and its scientific advisors, are currently considering the question of CBD safety for products under the Novel Food approval process.
The US study used a decentralised, observational approach with adult consumers of full and broad spectrum extracts and CBD isolates.
Tim Orr, Senior Vice President of Charlotte's Web and President of its CW Labs division, said: "The findings validate our view. Charlotte's Web is committed to safety studies to support regulators and confident consumer access to hemp-derived dietary supplements."
At the launch of the trial last year Dr Rosemary Mazanet, Chief Science Officer for Columbia Care, told BusinessCann: "It's an opportunity for the companies that have real quality products, to really prove that. It will allow us to differentiate ourselves from the people that don't. There are a lot of bad actors in the market."
UK Requires CBD Safety Evidence
The FSA has said it believes that the data does not exist to demonstrate the safety of CBD and has asked for trials to do so.
A number of rodent trials are currently underway, but this may well be the only trial of humans to be included in a Novel Food submission.
The FSA has said it will look closely at all of the scientific evidence presented to it and it may well be 2022 before its makes a clear determination on the success of applications.
It will be looking closely at look at the trial design, the scientific evidence and and nature of the products involved.
Columbia Care is a member of the UK-based trade group the Association for the Cannabinoid Industry (ACI) which is taking forward Novel Food applications on behalf of a consortium of its members.
Dr Parveen Bhatarah, Regulatory and Compliance Associate, ACI, said: "It is significant news for the CBD industry that the 30 day use of full-spectrum hemp extract, by 839 participants, detected zero liver toxicity or disease.
"The full details of the product purity or quality are not available to me so I am unable to dig deeper into the full implications for the industry, however it is certainly encouraging to see that the entourage effect due to plant matrix and other cannabinoids is not compromising consumer safety."
The FDA is still considering its stance on CBD after recently hearing representations from the industry and in the meantime it continues to crackdown on those companies making medical claims for their products.
The post Human Trial Showing CBD Safe A Boost For Industry In Battles With Regulators appeared first on Cannabis Business Executive – Cannabis and Marijuana industry news.