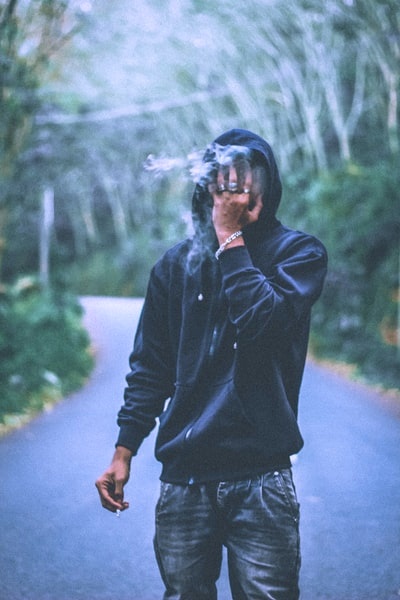 Delta-8-THC — a less-potent cousin of famed Delta-9-THC — is legal enough to sell in most states. But how does it work? And will the DEA shut it down?
According to the National Institute of Health (NIH), there are currently at least 144 known cannabinoids that have been isolated from the cannabis plant. The most popular among them is Delta-9 tetrahydrocannabinol (THC), the primary psychoactive compound known to provide all the stereotypical effects of getting high. Yet a lesser-known cannabinoid, with more than half of the psychoactive potency of Delta-9-THC, seems poised to challenge its dominance.
No, it's not CBD, CBN, CBG, or CBC – it's Delta-8 THC, an analog of Delta-9-THC.
The cannabinoid was arguably legalized in December of 2018 when the Farm Bill was passed; yet it wasn't until September of 2019, that 3Chi, an online cannabis retailer, became the first company to sell Delta-8-THC cartridges, gummies, tinctures, and concentrates in all of the 38 states where it's legal – both online and in retail stores. According to 3Chi, the company is "the biggest Delta-8-THC company in the country with products in every state in which Delta-8 is legal". Their 1000ml cartridges retail at around $25 with shipping, making it far cheaper than most Delta-9-THC cartridges sold in recreational states.
From a molecular perspective, Delta-9-THC and Delta-8 aren't that different. Except for that a particular chemical bond appears on the 8th carbon – instead of the 9th. Physician Dr. Peter Grinspoon, an instructor in medicine at Harvard Medical School, estimates Delta-8 "has a portion but not all of the psychoactivity as Delta-9" which is the majority opinion in the cannabis industry. [Read More @ Rolling Stone]
The post How Some THC Is Legal — For Now appeared first on Cannabis Business Executive – Cannabis and Marijuana industry news.