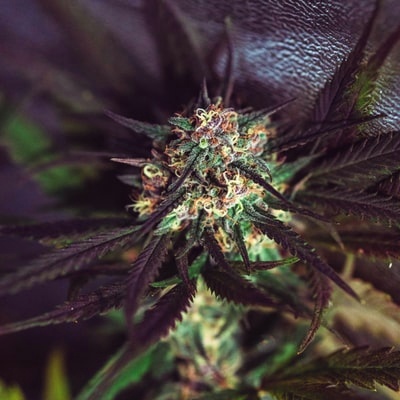 PRESS RELEASE
Launching in Q3, Real-Time Winterization provides exponential production efficiency advantages coupled with unmatched extract quality
PITTSBURGH (May 19, 2021) — Green Mill Supercritical today announced a Flagship Producer Program allowing cannabis and hemp processors to gain early access to the company's disruptive Real-Time Winterization technology when it becomes available this fall. The program allows cannabis and hemp processors to be among the first to gain the exponential production efficiency advantages and unmatched extract quality of Real-Time Winterization (RTW).
"RTW eliminates ethanol winterization by fully de-waxing your oil during the primary extraction using just CO₂ and brings end-to-end processing times down from days to hours," said Jeremy Diehl, CTO and co-founder, Green Mill. "It does this while maintaining production-level run times and simplifying your entire processing lab, especially post-processing."
Green Mill Supercritical announced the technology breakthrough earlier this year and followed the announcement with a series of validation tests measuring the process for both THC and CBD extraction in full production settings. For extraction operators, Real-Time Winterization eliminates the time-intensive and costly process of ethanol winterization.
As part of the Flagship Producer Program, processors are guaranteed to be among the first to receive the RTW module for Green Mill's SFE Pro or Parallel Pro systems, scheduled for shipment in Q3 2021. In addition, Flagship Producers will receive installation, training, and method development support unparalleled in the extraction industry to support initial operations.
"We want producers to start earning the increased revenues and profits that Real-Time Winterization can enable as quickly as possible," Diehl said. "Once extraction operators begin to recognize the difference this can make on their product and their bottom line, there is no reason to delay. The results are that powerful."
With RTW, winterization is accomplished with the same CO₂ used during the primary extraction, and it is accomplished in real-time while creating a simple, ethanol-free, mono-solvent workflow. Some of the problems caused by ethanol winterization and solved by RTW include:
Days of post-extraction processing
Expensive lab construction and equipment purchases
High labor costs
Costly regulatory requirements to manage large volumes of ethanol
Introduction of undesired solvents that can leave a residue in the final product
Inherent cannabinoid loss
Cannabinoid loss highlights a cost that is not visible but is significant nonetheless. It is one example — among many — that makes up a complete picture of a lab's efficiency once one looks beyond the amount of biomass that can be sent through the extraction machine itself.
"This is one of the most exciting moments in this industry and we cannot wait to start hearing all the incredible examples from customers on how RTW changes their business, their products and their work," Diehl said. "You will want this technology working for you."
A few simple questions is all that is required to apply for the Flagship Producer Program. Once an application is submitted Green Mill Supercritical will respond within 24 hours. Special pricing is now available for orders placed as part of Green Mill's Flagship RTW Producers program, with initial equipment delivery planned for Q3 2021.
For more information or to schedule an interview, please contact Shawna Seldon McGregor at 917-971-7852 or shawna@themaverickpr.com.
Green Mill Supercritical: Experience Maximum Control
Green Mill Supercritical always aims to push CO₂ beyond known limits, promising the most control over pressure, temperature, and flow rate of any system on the market today. Our extensive background in the engineering of CO2-based extraction and chromatography equipment, plus robust, proprietary software, set us apart in the market. Together, they provide instrumentation-grade, data-driven accuracy, and totally automated system operation. In today's leaner, smarter marketplace, Green Mill offers more value than ever. For more information, visit greenmillsupercritical.com. Watch our machines run on our demo page and learn more about extraction by referencing our extraction glossary. Continue the conversation on Facebook, YouTube, Instagram and Twitter.
# # #
The post Green Mill Supercritical Launches Flagship Producer Program for CO2 Processors Seeking Benefits of Ethanol-free Extraction appeared first on Cannabis Business Executive – Cannabis and Marijuana industry news.