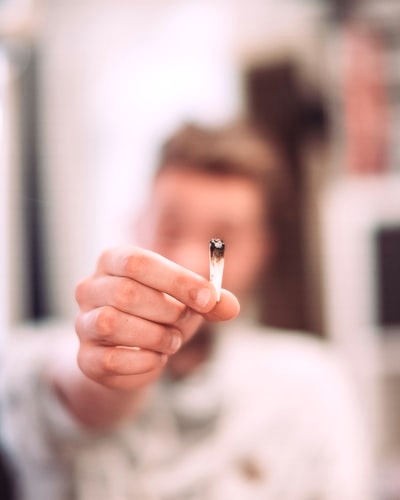 COLOMBIAN producer Foliumed has completed its first export to Australia as it looks to support the country's fast-growing medical cannabis market.
Founded by former £2bn gaming CEO Oliver Zugel the new shipment boosts its presence to six countries following a similar shipment to Germany at the end of 2021 and exports to the UK, USA, Chile and Peru.
With Germany and Australia being the two largest medical cannabis markets outside of North America they are Foliumed's key targets for 2021.
It is taking different approaches to the two jurisdictions shaped by their distinct regulations and opportunities.
Madrid-based Mr Zugel said the bulk ingredient it recently shipped to Australia was expedited in quick time by the supportive Colombian authorities and fulfilled an order from an Australian Licensed Producer (LP).
Cutting Costs By 50%
Speaking to BusinessCann, he said: "We formulated together with our customer a primary ingredient which they can process and purify as a starter material under their own Australian GMP manufacturing authorization."
Mr Zugel believes this is a ground-breaking development, lowering operating cost for the customer by over 50% and saving them substantial investments.
He continued: "This has great potential for the Australian market as unlike in Canada, licensed producers still can outsource cultivation as they haven't sunk as much money on large greenhouses.
"As a business decision, why would you expand an expensive and costly to operate grow room when you can buy pharma-grade starter material from Colombia at a fraction of the cost?"
Like the Australian shipment the one to Germany, at the end of 2020, consisted of 30% CBD and 1% THC, although the former differs in the respect that it is less processed.
The German export is an Active Pharmaceutical Ingredient (API) and is undergoing further purification and processing to comply with German EU-GMP standards.
EU-GMP is the highest pharmaceutical manufacturing standard for human consumption and means that all the supply chain has been vetted to the highest-quality protocols.
Germany And Australia
Like all cannabis entrepreneurs Mr Zugel rails at the complexities of moving cannabis around the globe, but believes its chosen path is a winning template.
"We are governed by the rules of pharmaceuticals and narcotics. Navigating on a country-by-country base is complex, but it's the name of the game. It is a slow process – just getting import/export permits in place can take six months – and that is at odds with most investors' expectations."
Looking forward to 2021 he added: "We look at Australia as a major strategic priority for us, and are talking to the leading producers in the country to either provide starter material or finished, EU-GMP products from our partner´s facility in Germany."
Recent research from Fresh Leaf Analytics estimate there were 30,000 registered medical cannabis patients in Australia by the end of last year with number increasing rapidly over the last 12 months
Established in 2018, Foliumed took a different approach to other Colombian producers by focusing early on the international, pharmaceutical markets as opposed to the over-the-counter CBD wellness sector.
"The CBD space in our mind doesn't yet offer the regulatory certainty and is still too fragmented to merit our attention. In contrast, the rules for dealing with prescription-based narcotics medicines are well established around the globe".
The company remains majority-owned and managed by its founders, and operates with a modestly-sized infrastructure and 30 people team, which Mr Zugel believes is more appropriate in the light of the still, relatively small medical cannabis markets outside of North America.
LOW COST – BUT AT WHAT COST?
Colombia has been touted as a key cultivation market and the industry is a priority for a Government which welcomes its economic potential.
Fellow Colombian producer Clever Leaves recently became the first Colombian company to secure a market presence with its debut on the NASDAQ, a welcome development says Mr Zugel.
However, he believes many may have over-reached; constructing large and expensive cultivation and processing facilities to meet a demand which will take some time to materialise.
He said: "Over $400m has come in direct foreign investment into Colombian cannabis since the industry was regulated in 2016.
"Many investors were attracted by the proposition of 10-times lower production costs than in the Northern Hemisphere and management teams deployed the same 'the bigger, the better strategy' as in Canada.
"The reality is that the addressable market for LPs who don't have an EU-GMP capability and who can't export flower – as mandated by the Colombian Government – is, in the short term, quite small.
"There is no no meaningful domestic market yet; the German market requires EU-GMP and over 50% of its demand is for flower.
"Nevertheless, the long-term opportunity for Colombian producers remains 100% valid, and there is little doubt in our mind that over the next years medical cannabis cultivation will shift to lower cost jurisdictions.
ABOUT FOLIUMED
Foliumed's cultivation facilities span 16 hectares, 45 mins from Bogota, in the foothills of Andes
They are located at an altitude of 8,000 ft, with a constant temperature of 15°C throughout year
At this altitude, and proximity to the Equator, the plants receive ultra-high solar radiation facilitating the production of more terpenes and cannabinoids
To date, 20% of the cultivation footprint is being used as it prepares for global demand to build
Some 75% of cultivation is outdoor with the remaining 25% undercover and used for THC crops
Of the 70 registered strains it currently uses around 15, and will eventually settle on around three strains each, for CBD and THC crops
It has the capacity to process 100 tonnes of biomass a year, and currently has a 10 tonnes ethanol extraction facility
The post Colombian Producer Delivers Its First 'Cost-Effective' Medical Cannabis Export To Australia appeared first on Cannabis Business Executive – Cannabis and Marijuana industry news.