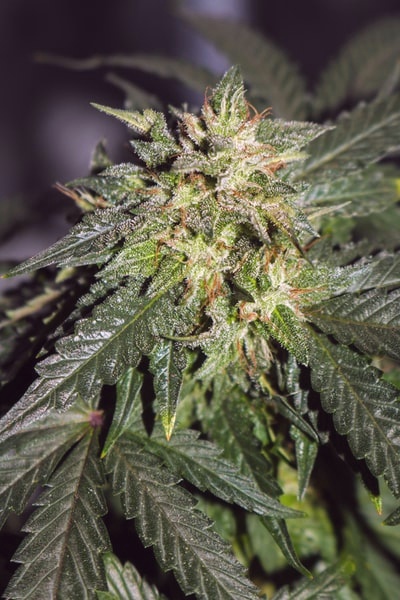 Although organic farming practices began in the 1900s, organic fruits and veggies weren't recognized as consumer staples until the 2000s after the United States Department of Agriculture (USDA) wrote and implemented rules specifying the substances that could be used in organic agricultural production and product handling. Today, organic food is entering its heyday, with consumers becoming more conscious of what they're ingesting, opting for pesticide-free, sustainably farmed goods.
But it's not only the food industry that's betting big on the future of clean cultivation. The beer and spirits industries are making haste to offer new lines of pesticide-free, sustainably produced beer, wine and hard seltzers. Well-known household beer brand Molson Coors recently released its Coors Pure Light Beer which is made with certified USDA organic hops and barley and, earlier this year, Anheuser-Busch InBev released its Michelob Ultra Organic Seltzer. With the food and beverage aligning on health-conscious, USDA-certified organic products, it begs the question, will the next organic shift be in cannabis?
Is your cannabis clean?
When most people think of the cannabis plant, typical buzzwords that may come to mind are "green" and "natural." Unfortunately, this is not often the case. Without federal legalization and oversight, medical and adult-use states are left to create their own rules and regulations as they relate to cannabis cultivation and production. Not surprisingly, the standards vary wildly by state.
For example, Massachusetts has imposed stringent regulations that do not allow pesticides–even organic pesticides–to be used on cannabis or hemp that is cultivated in any form and sold within the state. On the opposite end of the spectrum is the Florida Department of Health's position that calls for cannabis to be tested and declared safe for human consumption but fails to specify further guidelines and leaves testing cannabis for toxins and contaminants as an entirely voluntary measure for its medical market.
Without regulations and specific guidance, some patients and adult users may be subjected to contaminants such as microbial pathogens, pesticides, carcinogenic compounds, and heavy metals during the cultivation, manufacturing, and packaging processes. A 2016 study published in the Frontiers in Pharmacology by Ethan B. Russo found that of 26 cannabis samples obtained from Washington dispensaries, 84% contained up to 24 agents of insecticides, miticides, fungicides, insecticidal synergists, and plant growth regulators. Another 2016 study by John M. McPartland and Karl W. Hillig found that almost half of the cannabis samples from California dispensaries contained pesticides that were meant purely for ornamental plants, including abamectin and bifenazate.
Can we expect USDA organic labeling?
With pesticides, pathogens, carcinogens and heavy metals becoming a growing concern among health-conscious cannaconsumers, some are questioning whether USDA organic labeling will soon be a possibility within the cannabis industry. Without federal cannabis legalization, the USDA cannot have regulatory oversight over the industry. That includes setting nationally recognized safe growing standards and labeling for organic-grade products. Not only that, but if cultivators label their cannabis products as "organic," they would be in violation of federal law.
However, some industry groups recognize the need for consumer-friendly recognition and are taking matters into their own hands. One being the Cannabis Certification Council (CCC), a third-party nonprofit organization that has created a baseline organic standard for cannabis production in indoor, outdoor, and greenhouse settings. The CCC is currently working on creating a unique seal that will help customers indicate whether a product meets the standards of its organically grown cannabis certification program (OGCCP), which the organization has stated may also help deter fraud in the marketplace.
Clean Green Certified is another organization that identifies products, equipment, and services that meet USDA certification standards through its licensing program. Licenses are renewed annually and determine eligibility based on criteria of legal compliance, cultivation methods, and agricultural inspection. However, brands seeking their "clean green" logo on products have to pay for the evaluation and certification process.
What can consumers do to help ensure their cannabis is contaminant-free?
Unfortunately, without federal oversight in place and because regulations regarding pesticides, pathogens and other synthetics vary from state to state, the burden of identifying pesticide-free cannabis products is often left to the consumers.
For adult users and patients seeking pesticide-free, clean cannabis, it is important that they do their due diligence to determine their specific state's standards for testing as well as identify the brands that are using either organic pesticides or pesticide-free alternatives in the cultivation, production and management of their cannabis products.
A critically important question all consumers should ask their budtenders is whether the cannabis flower or product has been tested or graded through a reputable laboratory and licensed distribution company. And they should ask to see the test data or certificate of analysis (COA). In states like California and Arizona, the budtenders should be able to produce and have access to each product's COA and testing information at the retail location. If consumers don't get the information they are entitled to, they should walk away.
While consumer demand will influence the industries to go green over time, substantial change in industry practices will need sensible state and local legislation and regulation. Both consumers and regulators need to come together to support and advocate for legislation that seeks to advance testing standards and limit the use of toxins and pesticides within the industry.
The post Cannabis – The Next Frontier in the Organic Movement? appeared first on Cannabis Business Executive – Cannabis and Marijuana industry news.