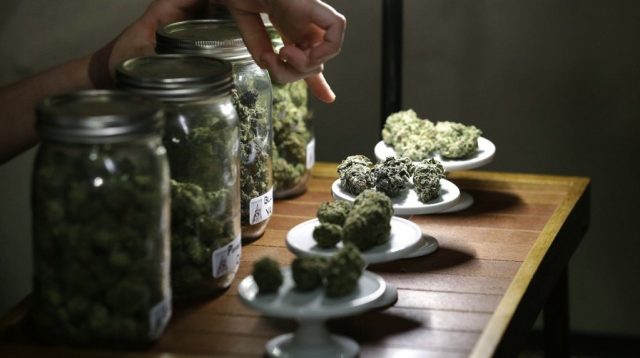 You've got the heart of a smoker but that is not enough to succeed in the cannabis industry. There's a lot of things that you need to know before you take a step and move forward. It is better to learn the basics before trying to get into this industry. Here's what you need to know to ensure success in the cannabis industry.
Planning Comes First
You need to be sure what will be the focus of your business in the cannabis industry. There are lots of business types that are related to marijuana. You need to choose whether you want to be a grower, retailer or a seller. In this way, you will know what will be the focus of your dealing. After this, you can start asking opinions from others. There is nothing wrong with ideas and inspirations from others.
You might also want to find trade partners, if you're a beginner and wants somebody to help you through the process. If you found the perfect one, your relationship should be clear. You and your tandem should have concise and equal understanding of what will be the plan for your business.
You also need to know what your skills are when it comes to the cannabis industry. If you have tried growing weed and it turned out good, why not focus on it. There are various options that you can choose from and you can always upgrade your skills.
Choose the Perfect Location
Building the correct location for your business is one of the keys to succeed in the cannabis industry. It is not easy to find the appropriate one because it still depends on state, local and regulations. There are strict requirements when it comes to square footage of a marijuana business. A lot of landlords are also skeptical when it comes to renting their place for that. This factor will only make it harder to find the best spot to put up your commerce.
You are also not allowed to build it within a thousand feet of places like parks, day cares and schools.
The Cash-Only Business
Finding where to store your hard earned money is even harder in the cannabis industry. At the federal law, cannabis is still considered as illegal. It is the reason why a lot banks cannot store money that's earned from any business related to marijuana. It is inconvenient and unsafe since a lot of marijuana businessmen store their income in their house or backpacks. Even if they don't want to, they are still forced to find a place where they can store it.
It is not an easy job to find a safe point for your profit. However, there are still some businesses which focus on this. A lot of new ones have appeared for safekeeping of money from weed businesses. They have armed and trained men to do the job for you. If there is no establishment like these in your place, you need to take action and plan for the safety of your income.
Your home might not be an ideal place to store huge amount of money but you have to take action. Think of better ways to hide and store your profit. It should be safe and not easily seen by people who doesn't know where store it. Additional security such as padlock, vaults and CCTV camera may also be used. This is an added protection for your money and it will put your mind at ease.
These basic steps are what you need to know before you start your ganja business. It may not be easy but you will find your way and you will still succeed in this path.