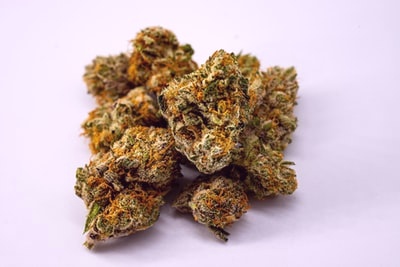 In LA, people are getting arrested for what they think are legit jobs in the pot business. Will "decriminalization" just spread the problem nationwide?
LOS ANGELES — Everything about Kelvin's job in a neighborhood southwest of downtown seemed like any other assignment, if not a little more exciting. The 40-year-old, who had previously worked as an electrician, had been employed since 2015 by a private security company that contracted him out to guard marijuana dispensaries.
In 2019, he was protecting one of the thousand or so cannabis stores in California's biggest city—part of an industry that has grown less and less underground since 1996, when the state first legalized medical marijuana.
Kelvin, who asked not to be identified beyond his middle name to avoid professional retaliation, doesn't smoke pot, but says the gig felt like the future. He grew up in a time when other Black people he knew in Los Angeles would go to jail for possessing even small amounts of the drug. Now, customers could walk into shops like the one he was guarding, many of which can be identified by green crosses on the outside and Bob Marley posters and music playing inside, to browse jars of bud on display before making a purchase over the counter. [Read More @ Politico]
The post The Half-Legal Cannabis Trap appeared first on Cannabis Business Executive – Cannabis and Marijuana industry news.