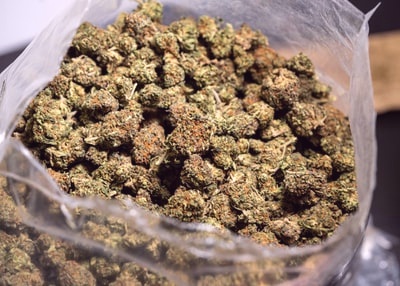 Fox was lead drafter of 2012's Amendment 64, giving rise to the massive legal cannabis industry
One of the leaders of Colorado's first-in-the-nation recreational marijuana legalization movement, Steve Fox, has died at the age of 53.
Fox was the lead drafter of Colorado Amendment 64, which passed in 2012 with a little more than 55% of the vote, and he also lobbied for legal weed in the state capitol.
"We are truly heartbroken to share news of the passing of our partner and dear friend Steve Fox," wrote the cannabis law group Vicente Sederberg LLP, where Fox was a leader since 2010. Fox also served as a managing partner of VS Strategies since co-founding the group in 2013.
Fox conceptualized and co-founded Safer Alternative For Enjoyable Recreation (SAFER), as well as coauthored the 2009 book "Marijuana Is Safer: So Why Are We Driving People To Drink?," according to the Vicente Sederberg release.
Mason Tvert, among Amendment 64's chief proponents and a friend and colleague of Fox, described Fox as inspirational.
"He made me feel like we could do anything," Tvert told The Post. "This guy, he was truly passionate about helping people, both those around him and those that he knew were being affected by bad policies. And he never got a ton of recognition and he didn't really seek recognition. He was always proud to be the guy behind the scenes." [Read More @ The Denver Post]
The post Steve Fox, who helped legalize marijuana in Colorado, has died at 53 appeared first on Cannabis Business Executive – Cannabis and Marijuana industry news.