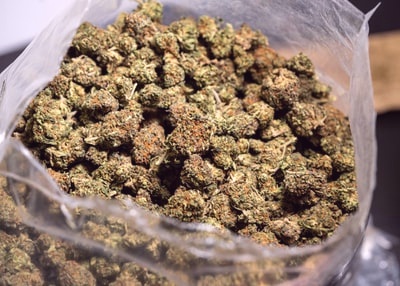 A VERTICALLY-INTEGRATED cannabis firm initially backed by former Canopy Growth boss Bruce Linton has been purchased by Uruguay's pharmaceutical leader.
Montevideo-based RAMM Pharma had taken a 49% stake in Sicily-based Canapar in December, last year, and has now agreed to purchase the outstanding shares for $26m.
Canapar was formed by its current CEO Sergio Martines in 2018 after securing £15m from Canopy Rivers' boss Mr Linton.
Mr Martines will remain as Canapar CEO and will join the RAMM board. Canapar's Sicilian facility is one of Europe's largest capable of processing two tonnes of biomass a day.
Pharma-Focus
In a recent interview with BusinessCann Mr Martines said: "Our goal since the beginning has been the pharmaceutical industry and this can take a long time.
"RAMM was one of the first companies to register a CBD product at a pharmaceutical level that, for us, is a great thing. Both companies believe pharma is the way to go and our joint approach will take us deeper into the pharmaceutical space."
In a press release announcing the deal he said: "We are pleased to be advancing our successful relationship with RAMM. This acquisition will create additional opportunities for operational synergies and an increased ability to cross-leverage our respective expertise and product portfolios globally and access to growth capital."
Jack Burnett, Chief Executive Officer of RAMM, said: "This is a transformational acquisition for RAMM as it further strengthens our presence as a leader in the European cannabis market with a prominent and differentiated global cannabis platform."
Contract Worth $38.5m
Canapar has developed its own cultivation supply chain in Southern Italy which now encompasses over 1,000 hectares – equivalent to almost 2,000 football pitches.
Its fully-automated extraction facility which became operational earlier this year produces full-spectrum and isolate CBD and hemp oils for the food and cosmetics markets, and its own Marishanti CBD range.
In a press release announcing the deal Canapar says it has supply contracts in place including a five-year agreement for €38.5m with a leading ingredient company for full spectrum CBD oil.
RAMM is a leader in plant-derived cannabinoid pharmaceutical and other cannabis-based products and has multiple approved and registered products that have been authorised for sale in Uruguay and several Latin American countries produced in the Company's Good Manufacturing Practice formulation facility.
The share-based transaction sees RAMM secure the 21,904,095 outstanding common shares for $1.20 for a total purchase price of $26.3m.
The four-member board of RAMM will now consist of: Jack Burnett, Daniel Augereau, Eric Klein, and Sergio Martines.
The post South American Pharma Firm Purchases Europe's 'Largest' Extractor For Over $26m appeared first on Cannabis Business Executive – Cannabis and Marijuana industry news.