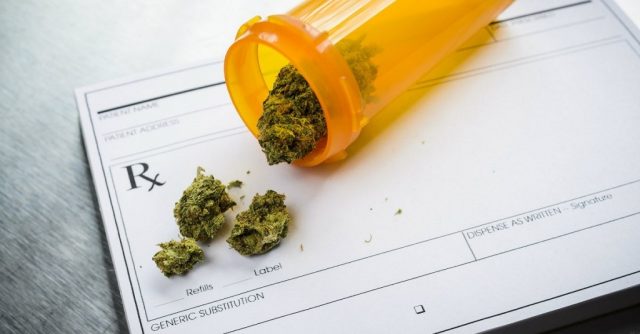 Medical marijuana is known to treat symptoms of illness, alleviate pain caused by ailments and other conditions. This medical substance might be legal in most states in the United States, but NBA players and NFL players have no clearance even to use it to treat injuries.
With the changes that are happening around the country, the condition of the NBA regarding Medical marijuana might change soon. Michele Roberts who represents players and head of the National Basketball Players Association or known as NBPA has revealed that she supports the use of medical marijuana to treat injuries and conditions.
Roberts tells SB nation that research supports its efficiency and the advantages that it offers for the players, especially in pain management.
Michele Roberts is in the talks with the NBA league to see how far they can go with it.
Roberts isn't alone when it comes to the advocacy of medical marijuana as she is supported by current and former players around the league. With her advocacy, she picked up an ally back in October when former league commissioner David Stern is on deck with Robert's cause.
David Stern claims that he is at the point where he personally thinks that marijuana should be removed from the banned list. Stern told Al Harrington, who is a weed entrepreneur and former NBA league player, in a documentary that he has been persuaded.
Under the NBA league's current rules, the use of cannabis alongside with hard drugs like LSD and meth is banned, and there will be consequences wherein players will be fined, suspended and be put into drug treatment, once tested positive on pot.
The recent NBA league commissioner, Adam Silver, has released a statement in August saying that the issue regarding the removal of marijuana from the league's banned list would need further studies. If taken into consideration, Adam is open to treating medical marijuana like any other medicine.
Michele Roberts is worried that even if the NBA league is on deck with the use of medical marijuana, Attorney General Jeff Sessions can make maximum measures to crack down players regarding the banned substance. The attorney general has canceled an Obama-era rule last January that shields businesses and individuals in states that consider cannabis legal from certain forms of prosecutions.
Roberts mentioned that if the league has removed marijuana from the banned list, they have to protect their NBA players from Jeff Sessions who says that he has plans of prosecuting anyone who violates the law regarding marijuana use and he doesn't care what the individual states say. Roberts has identified Jeff Sessions as a crazed attorney general.
Dependence on marijuana is first heard in professional sports where NFL told players and representatives last July that they're open to the idea of medical marijuana. Former players of the NFL have suggested using the substance as a substitute for opioids for severe pain issues and in the treatment of Chronic Traumatic Encephalopathy that generates as a disease in the brain and is often found in football players.