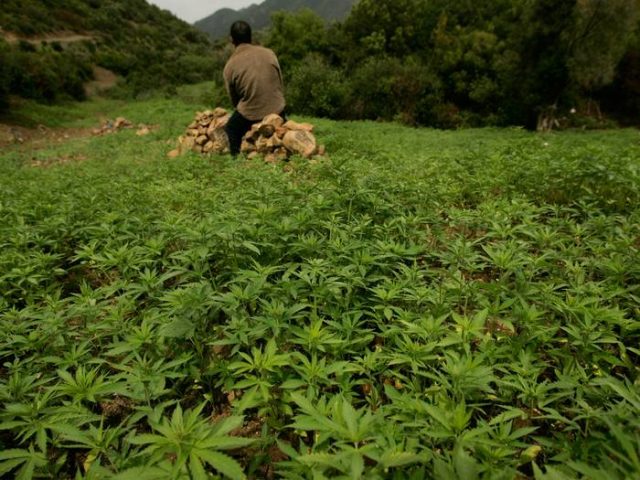 To say that the cannabis industry is growing stronger with every passing day would be an understatement. Due to this, many people wish to pursue a career in the said field. However, they have to face major hurdles right off the bat i.e. funds, taxes and struggling to know the line between what's legal and what's not. This causes many people to back out before even doing something substantial. 
Realizing that everyone deserves a chance to showcase their potential, "JuicyFields" is here to make a change! 
What is JuicyFields.io?
JuicyFields is the inaugural "Crowd Growing" platform. It takes advantage of the strong collaborations in cannabis growth and distribution. What actually happens is that people keen to join the cannabis industry partner with those growing the plant, on a daily basis. For those of you unaware, any cannabis cultivation industry that is operating legally was launched only after going through an extensive process involving fees, taxes, raising capitals, etc. 
What JuicyFields does in all of this is that it helps connect the cannabis cultivators with the experienced manufacturers and distributors. Such types of partnerships can benefit both parties in the short as well as the long run. On one hand, the pot growers are assured that their work will be distributed where needed through proper channels. On the other, distributors find an easy stream of already cultivated cannabis. 
So, if you are ready to step into the world of cannabis, reap large profits and help the world's growing desire for medical marijuana, JuicyField is the place to start. You can get more information on their vision and operations by visiting their website. 
Yes, we know what you are thinking! "Do I need considerable experience in the cannabis industry or a large source of funding to get started?" Heck No! All you need to get onboard is determination along with the required set of skills. 
Why Should you Consider Growing your own Cannabis in the First Place?
We all know that the cannabis industry is doing pretty amazing these days. This is exactly why many people wish to become a part of it. But is money the only motive behind growing weed? Or, is there more to it? 
Well, turns out there are numerous reasons why you should consider cultivating your own pot. Yes, JuicyFields has made it easier for such cultivators to find the right distributors and become a part of the billion-dollar industry. Apart from that, you should do it because: 
It saves you money (if you are a marijuana consumer)

In many cases, you get to decide the growing conditions

It educates you about plants

You can always keep your stock loaded

You also get a hold of certain parts of the cannabis that are otherwise taken off before being sold in the market
Why is Europe being Touted as the Next Big Cannabis Hub?
Until at least this January, it was illegal to grow pot in numerous European countries. Still, the continent in question is among the most essential components of the Crowd Growing model. Not only that, but Europe is also expected to take charge of the cannabis market within the next 4 years. But how is it even possible?

Apparently, it is now legal to use marijuana for medical uses in most European Union (EU) member states. Additionally, Germany has gone on to become the "third-largest cannabis market (in terms of size) behind the US and Canada", as per the Cannabis Industry Journal online. 
According to experts, the European Cannabis market is expected to be worth 123 billion Euros by 2028. So, it's fair to assume that the demand for premium quality pot in the entire European continent is at an all-time high. Adhering to such demands, several countries in the said continent have already set up export markets. 
A few countries (Germany, The UK, Netherlands, and Italy) have already established legal systems for medicinal marijuana. Countries like France and Spain are still reviewing the whole thing. 
Taking your First Step with JuicyFields by your Side!
Now that you have learned about the benefits of growing your cannabis as well as its increasing demand in Europe (as well as the rest of the world), are you ready to put your resources to better use? If yes, JuicyFields is the best place to start! 
Founded in Spain back in 2019, JuicyFields now welcomes pot cultivators from all over the world. 
What's awesome about this entire process is that you can get a chance to contribute to the medical industry while earning hefty profits. For your work, JuicyFields will share the profits with you every three months.
You might be asking yourself if JuicyFields itself would be keeping a share of the sales, considering it is offering the entire platform in the first place. So, the answer to this question is yes, the company will be racking up nearly 15% of the sales amount. The partners will be getting the remaining 85%. It's a pretty fair deal if you ask us! 
Moreover, since you might be entering the cannabis industry without any prior professional experience, the company will also help you in selecting the partners as well as review the cultivation process. 
What should I do to Join JuicyFields?
We already mentioned it above but if somehow you lost track along the way, you don't need to have large funds to invest. Moreover, you don't need to be a seasoned cultivator of pot with decades of relevant experience under your belt. You also don't need any license. 
You just need to visit the website, create a grower's profile. Once you are a registered user of JuicyFields, you can check out the plants you can grow. Then, you need to select the right one and make it an aim to plant it as well. And that's it! You will then be considered a part of the team. 
If you are concerned about dealing with manufacturers, wholesale companies, distributors, etc., worry not because that's not your headache. All you have to do is ensure that the cultivation phase goes on smoothly. JuicyFields will take care of the rest! 
It's Time to Change your Life… and the WORLD!
All things considered, we believe that it is a good opportunity for you to get stronger financially. If you are already an entrepreneur growing cannabis looking for your big break, JuicyFields is exactly made for you. 
Apart from that, you can also get to learn about the basics of the industry by linking up with JuicyFields. 
The demand for medicinal marijuana is increasing with every passing minute. The global cannabis market will be skyrocketing over the next decade. So, hop on the bandwagon now and secure your chance of becoming a vital part of an essential industry. 
For more information, follow JuicyFields on social media and regularly check its official website.