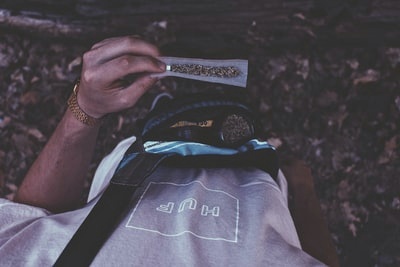 By Jonathan Monk
In times of crisis, we must never forget the power of human ingenuity. Some of the immense tragedies in history have been met with profound acts of innovation and creativity. As COVID-19 has rocked the modern business world and has forced companies to "pivot or perish."
While the cannabis industry has done better than others during the pandemic, we have also faced our share of challenges. Yet, as cannabis companies have revised their operations under the pressures of COVID-19, some have found opportunity within the chaos. In an exciting turn of events, many cannabis businesses achieved new levels of innovation during the crisis. These new procedures could very well be the way of the future.
Experts report that retail market disruptions have abounded during COVID-19. It's precisely these disturbances in established shopping routines that provide opportunities for new business during the crisis. These disruptions are primarily tied to companies' inability to make products available to customers during the crisis.
The Darwinian Effect
In a societal sense, 2020 has been the most challenging year in memory. Yet, with COVID-19 consuming our thoughts, many of us forget how bad the cannabis industry was performing in late 2019. In a concept known as the "Darwinian effect," some believe the pandemic made the cannabis industry stronger by eliminating weak and unhealthy businesses.
If you turn back the pages to Quarter 4 2019, you will see a time where cannabis companies were floundering, and investors lost millions. In the news, layoffs were the norm, and high-profile scandals with companies like MedMen and CannTrust consumed headlines. As COVID-19 was unleashed across the globe in 2020, the volatile market quickly eliminated other floundering companies.
Many would agree that systemic disorganization has plagued the cannabis business since its beginnings. As COVID-19 forced companies to pivot their operations to stay afloat rapidly, those who did not have the operational wherewithal to do so quickly sunk. In the end, those businesses with well-trained teams and strong internal organizations had the operational fluidity to handle COVID-19.
As the popular business website Benzinga tells us, "As Darwin might agree, those cannabis businesses that survive will be the fittest ones, stronger than ever, and having adapted, the most likely to thrive in the new industry environment." Looking at those companies who have grown during COVID-19, it is precisely things like their standard operating procedures (SOPs) and compliance protocols that will help usher in a new, sustainable era in cannabis.
The Digital Landscape
As seen in nearly every industry globally, cannabis companies were forced to digitize their operations during the COVID-19 crisis further. In specific locations, digital marketing and e-commerce worked hand-in-hand to support cannabis businesses that were forced to lessen physical interactions with customers.
Tech-savvy cannabis companies have been able to get their products in front of new shoppers through digital marketing. As people do not want to leave their houses to go shopping, they turn to whatever cannabis companies they can find online. With this new dynamic, brand loyalty is rapidly discarded in favor of availability and convenience.
E-commerce has also come to play a significant role in identifying new cannabis markets during the COVID-19 crisis. Yet, cannabis companies have had to redesign compliance protocol in conjunction with novel e-commerce activity simultaneously. For dispensaries in states like Colorado, this process involves fusing online orders with curbside pickup.
The Convenience Factor
Even outside times of crisis, the "convenience factor" has influenced how we conduct business in the retail world. In modern America, people want what they want when they want it. Yet, the added fear and stress of COVID-19 pushed the convenience factor to new heights – causing strange market disruptions the world over.
Due to convenience, online food delivery platforms such as Instacart, DoorDash, and GrubHub have exploded in popularity during the pandemic. These options have been desirable to at-risk populations who fear going shopping or busy parents who must care for kids that aren't in school. Dispensaries like Oasis Cannabis in Las Vegas have followed suit, offering same and next-day delivery to medical cannabis patients who would prefer to receive their medicine without leaving home.
Looking at the convenience factor in the cannabis space, delivery has grown increasingly popular in states where it is legal. For example, dispensaries in California report that their delivery operations have grown over 400% with COVID-19. As the convenience of deliveries has become commonplace in California, many dispensaries are convinced the model will remain popular after the pandemic.
Conclusion
Looking at the COVID-19 crisis, it's easy to get swept up in the anxiety and fear produced during the pandemic. However, it is also vital that we reflect on the grit and hard work set forth by business owners during this challenging time. While we can never forget the pain and hardships of COVID-19, we can be proud of ourselves for overcoming many obstacles.
The COVID-19 crisis further pushed the digital landscape into the limelight for cannabis companies. To this end, tech-savvy cannabis companies have been able to gain new market shares against rivals who couldn't compete with reliable digital marketing and e-commerce. At this point, it's precisely these shifting power structures that influence the Darwinian effect in cannabis.
While weaker cannabis companies could not live up to the "pivot or die" mantra of the pandemic, those that did are better for it. As we make our way into 2021, those companies who found creative solutions during the pandemic catalyzed a brand identity that will likely stand the test of time.
The post Identifying Cannabis Markets During a Crisis appeared first on Cannabis Business Executive – Cannabis and Marijuana industry news.