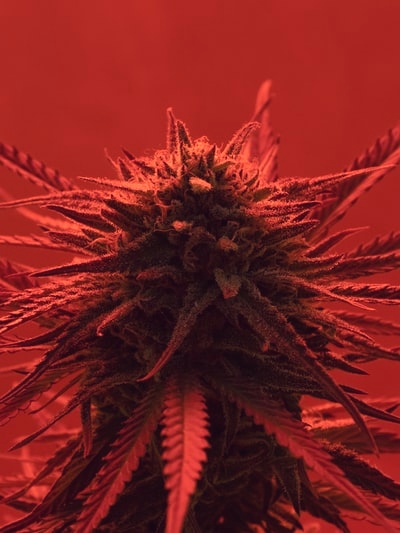 It's not much of a challenge to find cannabis companies that have crashed and burned since the business became legal and companies began to go public about five years ago. But one would be hard pressed to find a more dramatic shooting star than Zenabis Global Inc. In less than a year, starting in January 2019, when Andrew Grieve was named CEO, until December of that year, when he left the company, Zenabis evolved from an ingenious, but complex, three-way reverse merger that went public on the Toronto Stock Exchange, reaching an enterprise valuation of more than 35 times book value to almost eliminating shareholder value entirely.
In just those 11 months, starting with about 5 tons, Grieve oversaw a 50-fold increase in production capacity. He refocused the business from being a producer and processor of cannabis to being involved in all things cannabis, including cannabis-infused beverages, cartridges for vapes and cannabis gummies. And he also oversaw the stock's fall from a high of about $3.95/share to 0.20/share (now, often less than a nickel). Grieve argued that the dismal stock performance did not qualify as a decimation of wealth in an interview shortly before he left Zenabis under somewhat questionable terms: it isn't clear whether he left on his own volition or was asked by the Board. Simply let it be said that when he left, the company had nominal resources, massive debt and little credibility among its stakeholders.
Today, the company remains public as it works to regain the trust of investors under partially new leadership. Debt reduction of about $76 million in 2020 plus cost-cutting tactics will help for sure, but it will take herculean efforts to get Zenabis to generate enough cash flow to overcome the $65 million in debt that still remains.
How did it happen
The Zenabis story starts in April 2018, when Agentis Capital, a Vancouver-based financial services company co-founded by Grieve in 2009, was retained by Bevo Agro Inc. to evaluate strategic alternatives for pursuing opportunities in the cannabis business. Agentis claims to have worked on projects in more than 20 countries, completing transactions with more than $12 billion in enterprise value for 30+ clients. At the time, Bevo was a British Columbia-based company listed on the TSX Venture Exchange, in the business of propagating plants, primarily vegetables such as tomatoes, peppers and lettuce, which were sold to greenhouse growers and nurseries. By 1999, through a series of small acquisitions, Bevo was North America's leading supplier of propagated agricultural plants to growers in Canada, the United States and Mexico. By 2001, it shipped a total of 2 million plants around the world, and in 2007 it was awarded the showcase farm of the year from the British Columbia Agricultural Council. In one ironic twist of fate, Zenabis sold Bevo late in 2020 to reduce debt and exit the propagation business.
By all accounts, Bevo was a well-run and respected company, albeit it was small and largely ignored by investors. But, in 2019, investors had a voracious appetite for the next cannabis company to morph from an unknown IPO to a famous unicorn, as evidenced by the over-subscribed October 2018 IPO in Canada of Massachusetts-based Curaleaf Holdings, which debuted with a market cap of $4.5 billion — more than double the substantial IPOs of MedMen Enterprises and The Green Organic Dutchman. That did not go unnoticed by the owners of Bevo and the other companies that were put together to create Zenabis. Together, they had the reputation, history and nascent cannabis growing capabilities to position it to emulate the Harborside success – or, possibly, make it vulnerable to possible exploitation as a well-funded publicly traded cannabis company.
Through Agentis, Grieve created a three-way reverse merger involving Bevo; Sun Pharm, a private British Columbia-based cannabis license holder; and CubicFarms Systems Corp, a privately owned developer of proprietary vertical farming technology that reduced the need for labor, energy and water for indoor farming (Bevo had previously acquired a 41% equity interest in CubicFarms). From this combination, Zenabis, named after a Sun Pharm product, was born. And from the start, Zenabis would position itself as having a very real possibility of achieving its vision of becoming "one of the largest licensed producers of medical and recreational cannabis in the world."
How Not to Do the Right Thing
The pursuit of such a big and promising future, which remains the stated goal for Zenabis even today, required a great story to tell investors in order to keep new capital flowing into the company. Grieve, with the support of insider board members, created the very simple story: through acquisition and operations, Zenabis would become one of the largest cannabis companies in Canada and the world. Grieve became the storyteller-in-chief when he was named CEO in January 2019, two weeks after the reverse merger was completed and the company started trading on the TSX.
Right from the start, in addition to the exciting vision of growth, the company bannered another factor to investors: how the company positioned and promoted Grieve's compensation, which became a featured part of the Zenabis narrative. Publicly, Grieve was foregoing a cash salary in favor of 750,000 stock options, and two different performance incentive payments. In fact, millions from side deals that Zenabis paid to other Grieve businesses outstripped what would have been an acceptable salary for the CEO of a money-losing start-up. Inside directors had similar gigs, according to several former employees interviewed for this article, but those allegations are difficult to discover in the company's financial disclosures. According to the former employees, those deals are more visible in an inspection of state-of-the-art equipment bought from companies with which insiders had an affiliation that sat unwrapped for months at Zenabis facilities – it's uncertain whether that is still the case.
In an October 2019 story in High Times, Grieve boasted that his compensation by stock options and bonuses based on achievements, rather than a cash salary, was a clear example of how his interests were perfectly "aligned" with investor interests. Despite the fact that this policy was hyped often to investors, Grieve said he never even considered the potential reaction of shareholders to his compensation: "I don't know that I had any expectations in terms of shareholder reaction," he told reporter Andrew Ward in the High Times article. Grieve asserted that, "the motivation for the approach was not to generate a shareholder reaction but was to actually achieve alignment" between his personal interests and the interests of the company's shareholders. Nice.
However, Grieve and the company crafted a contract that positioned him to be paid from fees Zenabis paid his other companies. Foremost among his other Zenabis-related revenue streams was the agreement he struck between Zenabis and Agentis at the birth of the company. Zenabis would continue to retain Agentis for at least another year and under this agreement, Agentis would receive customary, market-based, success fee payments on completion of financings, acquisitions, and dispositions during the term of the agreement. Those fees eventually totaled $4,262,944.
Grieve also made money when Zenabis went on a hiring spree in 2019, requiring each of the more than 1,000 applicants to take a suitability test. This test, about three-hours long,was designed and administered by Virtus Services Group, another company he owned, and named similar to both a Nasdaq investment management company and another leadership development consulting company– legitimate companies with which Grieve's personnel testing operation could easily be confused. Grieve's Virtus employee screening company charged a fee for each test, with other similar personality assessments being estimated by employees (but not substantiated) at around $400 per test.These tests were not just given to applicants going through the final stages of the hiring process but were given to potential employees who went to company-promoted job fairs before a formal interview took place. What a deal! As CEO of Zenabis, Grieve put the company on an aggressive growth path, then recruited to staff that growth, promising a great future, and requiring anyone wanting to join the company, whether as janitor or in the C-suite, to take a test for which his company was paid.
Grieve promoted that Zenabis had built a staff of about 800 employees, including doctors, scientists, researchers, growers, educators and advocates – maybe appropriate for the company that Grieve envisioned Zenabis would become in the future, but it's questionable whether that overhead is appropriate for a debt-heavy, cash-burning company in the volatile and nascent cannabis industry – just as it was questionable for Grieve to move the company headquarters from a low-rent building associated with a start-up to the entire top floor of one of Vancouver's premier office buildings. Among those hired were Grieve's family and friends, many of whom he knew from his former military career, for key positions. When necessary, Grieve restructured already-existing policies to make compensation plans even more attractive for those he personally recruited to Zenabis. Former employees interviewed for this article said that as Grieve's military friends came into the company, so did a military culture where a person's "rank" (i.e., closeness to Grieve) was known and leveraged by those who had it.
The reverse merger that created Zenabis came with another potential issue: the overhang of hundreds of thousands of shares that insiders wanted to monetize. In response, the company created a "pool"of insider stock with restrictions on how much could be sold on a weekly basis over a 15-month period. Despite the potential impact on the stock, he commented in a press release that,"I am excited that several additional shareholders provided this vote of confidence in Zenabis by joining the Pooling Agreement." The "additional shareholders" were inside board members who endorsed and benefitted by how Grieve was building the company.
The effort to position Zenabis as a leading cannabis company was clearly central to the way the company defined itself. While the company was growing, its need to raise capital by adding debt and selling equity (presumably through financial advisory services provided by Agentis) anchored the investment thesis. One of the more intriguing investors was the Listuguj Mi'gmaq First Nation indigenous tribe. They initially built a relationship with the company in 2016, about the same time the province of New Brunswick announced that it would provide a $4 million loan to Zenabis to build its New Brunswick facility. The tribe invested $3 million with expectations to create about 450 jobs in two years in the village of Atholville. At least one other Canadian indigenous tribe, also motivated by the prospect of new jobs in another Zenabis facility, likewise invested several millions into the company.
Ultimately, indigenous tribes invested a total of at least $8 million in Zenabis, which is close to worthless today. Eventually, in its Atholville facility, Grieve did hire about 30 members of the tribe to work for Zenabis. It's uncertain how many members of Listuguj Mi'gmaq First Nation indigenous tribe are employed at the facility now, but there were large layoffs there as the company sought to cut expenses.
Go Big or Go Home Strategy
At the same time that Zenabis was struggling with its capital and operating issues, the company began to lose focus. One of the guiding rules for start-up success is to keep focus on a few core operations. Zenabis did the opposite, basically by adopting the philosophy to become jack-of-all-cannabis trades. As part of the grow-by-acquisition strategy, Grieve used his investment banking arm to get involved with a variety of acquisitions including the acquisition of TopGro, which gave Zenabis an additional 10.4 acres of greenhouse to continue Bevo's plant propagation business while other Bevo facilities were to be converted for cannabis cultivation. The M&A team and the conference room at the company's new headquarters in Vancouver where they worked were paid for by Zenabis, while any transaction, according to Grieve's agreement with Zenabis, generated a hefty financial advisor's fee on each completed transaction.
Under Grieve, the company loaded its balance sheet with $50.1 million in convertible debt (a portion of which it was paying at 14% interest) to finance its growth vision. The company had 208.6 million basic shares outstanding but factoring in the convertible debt, options and warrants, the total shares outstanding would grow to about 272 million.
Grieve and his team believed they could grow their facilities ultimately to 490,000 kg, fulfilling its vision of becoming one of the largest cannabis producers in Canada, and providing the path to profitability. In the meantime, cash burn was significant: $34.6 million in the first six months of 2019, when it reported a net loss of $22.5 million and $12.7 million in adjusted EBITDA.
In Q2 2019, they sold 1,380 kg of cannabis, or about 10% of the 13,500 kg/quarter for which they were then licensed. Although Grieve asserted that Zenabis would eventually achieve operating efficiency, during this start-up period its internal production cost of dried cannabis soldincreased sequentially from $0.78 per gram in Q2 2019 to $1.14 per gram in the third quarter.
Zenabis Today
Today, Zenabis is selling at about $0.10 per share. Zenabis' new management team, which includes a number of the original players, appears to be working to restore the company's credibility and is taking steps to address outstanding issues. Last month, the company announced it was disposing Bevo and reducing its debt by $49.5 million. However, this will take time and capital. Meanwhile, Grieve is deep into his next adventures through Agentis and his position as CEO, Co-founder and Director at Scrawlr, a platform that "allow[s] you to control the content you see and create." The company promotes what it's doing as "fighting the Big Tech communication monopoly." Sounds exciting. It's an exciting story – and has a proven storyteller as its CEO.
The post How Zenabis Transformed From Ingenious Concept To Crash in 11 Months appeared first on Cannabis Business Executive – Cannabis and Marijuana industry news.