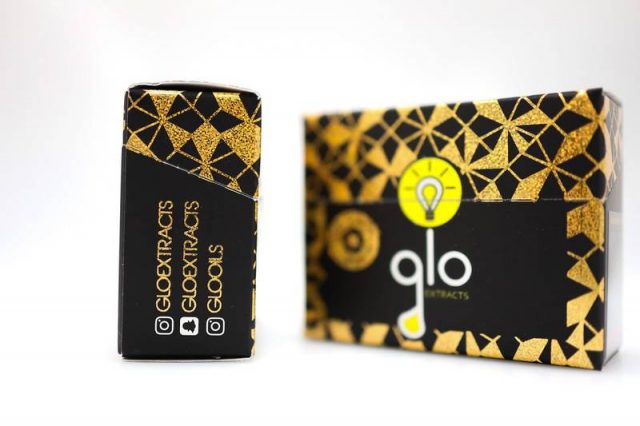 Glo Extracts has new packaging for its products offering new reflective foil on the exterior packaging & a 'Made in USA' stamp on the front.
Do Glo Carts Smell?
Glo extracts have new packaging for its products that is even more dense and secure.  The packaging is so dense that there is no smell that comes out of it at all.  Glo Extracts has a minimal smell due to it being a THC cartridge with fruity flavors.  The flavors from Glo Extracts have been highly regarded in the cannabis industry for being extremely smooth.  The taste of the cartridges is top-notch because of the hard work that Glo Extracts puts in while making them.
The new packaging on the Glo Extracts cartridges has a gold seal on it that says it is made in the USA.  It also has a QR code on the package that takes you to the lab results of the cartridge once the code is scanned.  This is a great way to verify that the cartridge is made by Glo Extracts and to find more information on the products.
Glo Extracts is one of the most respected companies in the cannabis industry due to its transparency on its products and its commitment to the customer.  They have taken transparency to the next level by implementing the Glotrack which is the QR verification code on the packaging.  The QR code from Glotrack is the best way to make sure that your Glo vape is safe and verified.  
Safety is such an important quality to have as a company in the cannabis business.  Having transparency should be a common practice in the cannabis industry and Glo Extracts is leading the way.  
Visit the Glo Extracts website to look at the catalog of flavors and be sure to check out the mood boards!