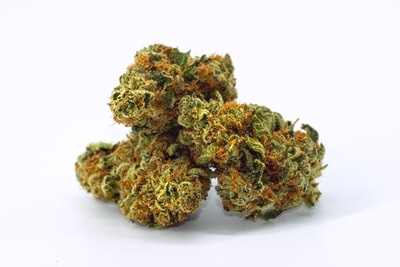 by Jason Walker and Rey Ramirez
There's a Wikipedia page called "List of defunct hard drive manufacturers" that should serve as a cautionary tale for the cannabis industry. See, IBM shipped the first computer hard drive in 1957. In 1984, there were 75 different hard drive manufacturers. All told, there have been well over 200 manufacturers in that market.
Today, only three are left.
Some went bankrupt. Some quietly exited the crowded field. Some merged or were acquired. That's how young industries evolve as they mature.
The first question for cannabis growers, distributors, and retailers — a sector set to enjoy 14% compounding annual growth through 2028, according to Grand View Research— is whether they want sustained growth, perhaps with an eye toward acquisition, or an eventual, ignominious exit.
"Well, that's a dumb choice," you're probably saying. "Of course, I want growth."
Of course. That leads to the second question: Are you implementing the HR practices and structures necessary to achieve and sustain that growth? Because many small/medium-sized players in this booming market are experiencing hypergrowth, defined as 40% or higher annual growth. Hypergrowth carries its own rewards and critical challenges apart from already-impressive 14% growth.
The faster the growth, the greater the need for HR practices that will yield long-term company health and rewards. Similarly, the longer you wait to implement those practices, the higher the risk of steering your cannabis company into deep trouble.
Where to start? We suggest beginning with four key areas.
Education. Lawyers need law school. Accountants get accounting degrees. A degree doesn't guarantee qualification for a job, but it's certainly a strong indicator. In 2017, Northern Michigan University became the first U.S. school to offer an accredited four-year degree in medicinal plant chemistry. Minot State University in North Dakota followed suit. A 2019 Leafly article describes related fields of study, such as Vanderbilt's course on Marijuana Law and Policy and cannabis journalism courses at the University of Denver and University of Connecticut, as well as lists of schools now offering cannabis-related minors and graduate courses. There are also private organizations and course sequences, such as those from the Oregon Cannabis Institute. We are well beyond the point of cannabis company owners needing to hire friends and enthusiasts. Cannabis curricula and academically qualified staff are now in ready supply. Take advantage of this.
Assessment. Making money is not the same thing as running a solid organization. For example, we recently attended a cannabis conference and heard repeatedly that one of shop owners' biggest problems was "disappearing" stock. Sometimes, this was due to well-intentioned "marketing," and other times, it was simply outright theft. Either way, this is reflective of poor inventory control, uncoordinated processes, and operational laxity. For a company that seeks to become an acquisition target, such discrepancies will immediately show up in an audit. They can drop a $10 million organization to $7 million, with the balance literally going up in smoke. If you don't have the on-staff experience necessary to do a reliable operations audit and executive talent analysis, definitely consider either hiring the right people into CFO, CHRO, and similar positions or contracting a qualified outside group able to perform those tasks on an as-needed basis.
Regulations. If you're in the cannabis industry, you're already aware of just how diverse and conflicting federal, state, county, and city cannabis regulations can be. Sifting through these rules requires either a legal expert or someone will to invest the many hours needed to understand every applicable law and prior legal actions that establish precedence in various situations. Small businesses in particular are prone to throwing up their hands and hoping the problem goes away. At another conference, we heard the story of a restauranteur who sold food with CBD in it, based on the (unfounded) understanding that doing so would soon be legalized. Every few months, the police would catch on and shut her down, forcing her to move, reopen, get shut down, and move again. Unrealistic or erroneous legal understand, especially when combined with poor management, can cripple and doom a business.
Grow up. Yes, it's both brutal advice and a weed pun, but the fact remains: You're not running this operation from the back of a VW van (hopefully). Young cannabis companies often make operational decisions they would never do if, for example, running a liquor store. In making anecdotal promises about this or that efficacy, they open themselves to customer disappointment if not false advertising and liability. A business needs to be run as a business, and if you don't have the staff in place willing and able to make responsible business decisions, you'd best hire that talent before it's too late. The same is true for business growth. Hypergrowth in particular demands sophisticated management and HR programs. Guaranteed, businesses that manage their growth effectively will soon swallow those that do not.
One of the most important things to know about the cannabis industry is that, in most ways, it's like every other industry. It has boom and bust cycles. It has ever-changing regulations and compliance demands. It has a need for key talent, leadership development, and attractive yet sustainable compensation. Many cannabis companies have yet to work through these concerns, but they should be front and center for any firm with a strong growth trajectory.
Most companies in the cannabis industry haven't even reached their 10-year anniversary. With the right practices, policies, and people, though, today's cannabis upstarts can become tomorrow's sought-after acquisition targets — or even the bigger operations that do the targeting.
But the time to put these essential pieces into place is now.
______________________________________________________________________
About the co-author
Rey Ramirez is co-Founder of Thrive HR Consulting, a Silicon Valley, Austin, TX and Denver, CO-based HR advisory firm that seeks to augment HR needs for organizations, providing fractional HR services for leading, managing, or providing guidance in all facets of HR.
Rey is a versatile HR Leader with entrepreneurial passion, diverse industry experience, and a strong track record of success in HR. He is adept at working in a demanding, fast-paced environment with key strengths in building relationships and delivering results. Rey has direct experience in managing complex mergers, acquisitions & divestitures, start-up organizations, consulting services, and fast growth operations. He also specializes in Change Management, Talent Acquisition, Leadership Development, Strategy and Execution and Total Rewards.
Prior to co-founding Thrive HR, Rey was a Sr Manager Consulting at Dietrich & Company LLC. Rey has also held key roles with Deloitte Consulting, RGP Consultants, Francisco Partners, Cognizant Technology Solutions, Cable and Wireless Communications, BMC Software, Electronic Arts, and Cisco Systems, among others.
Rey holds a Masters Degree in Human Resource Development from Amberton University and a Bachelor of Business Administration (B.B.A.) from St. Mary's University. He is also a Prior Board Member of Avance Dallas. Rey currently volunteers with Junior Achievement in Denver as a Classroom Teacher, he also volunteers at the Denver Food Bank and the Denver Women's Bean Project.
The post Four Weaknesses Every Growing Cannabis Company Must Fix appeared first on Cannabis Business Executive – Cannabis and Marijuana industry news.