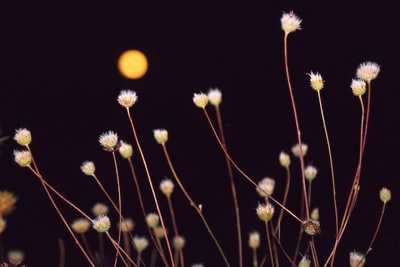 PRESS RELEASE
CHICAGO, IL (February 25, 2021) – Cannabis Facility Construction (CFC), a national, full-service, cannabis design-build construction firm, is pleased to partner with Ascend Wellness Holdings, LLC (AWH) on two new dispensary construction projects for the Ascend brand. CFC is excited to expand its footprint into New Jersey with the completion of construction on a medical dispensary in Montclair, NJ; and to announce the start of construction on a new recreational dispensary located in Fairview Heights, IL, near St. Louis, MO.
"We're thrilled to be working with AWH as their design-build partner on a number of projects," said Andy Poticha, Principal at Cannabis Facility Construction. "We're pleased to provide innovative design-build solutions and cannabis industry expertise to a new region and look forward to a productive relationship constructing cannabis facilities together."
The new recreational dispensary at 114 Commerce Lane in Fairview Heights, IL will be located right off the highway with access to the Metro-east Illinois area and is another flagship store for the brand. The 11,000 square foot dispensary represents an expansion for AWH in the St. Louis area and will continue the high-quality style, interior design, and customer experience that Ascend is known for throughout its retail locations. The interior and exterior transformation of an existing building will feature plenty of parking, vaulted ceilings, multimedia display screens, illuminated glass product display cases, custom milled wood walls, and flexible mixed-use counter space for easy customer and employee flow.
The medical dispensary, located at 395 Bloomfield Avenue in Montclair, NJ is a key strategic location for the Ascend brand. The 1,400 square foot remodel was performed during evenings and weekends, allowing the
dispensary to remain open without business interruption. The renovation tripled the number of point-of-service stations and opened up the floor to increase sales capacity, enhancing the customer experience and streamlining the shopping process. The interior renovation took only eight days to complete and was followed by an update to the exterior façade.
"Working with Cannabis Facility Construction's proven team makes them a trusted design-build partner for us with the experience, track record, and ability to manage within this dynamic industry," said KC Downer, Director of Construction at AWH. "Their industry experience helped us overcome local municipal challenges and pushed all trade partners to achieve overall project success."
ABOUT AWH
AWH is a vertically integrated operator with assets and partners in Illinois, Michigan, Ohio, Massachusetts and New Jersey. AWH owns and operates state-of-the-art cultivation facilities, growing award winning strains and producing curated selection of products with effect-based categorization. AWH produces and distributes Ozone branded products. For more information, visit www.awholdings.com.
ABOUT CANNABIS FACILITY CONSTRUCTION
Cannabis Facility Construction (CFC), a division of Mosaic Construction, is a national, industry leader in full-service cannabis facility design-build. Since 2015, the company has renovated more than 40 cultivation facilities, processing centers, and dispensary projects in 11 states. Its principal leadership team led by Andy Poticha, Ira Singer, and Mike Frazin, and offers more than three decades of experience in construction, design-build, diverse operational and financial management, and facility development.
For more information on CFC or to connect with principals Andy Poticha, Ira Singer, and Mike Frazin, please visit www.cannabisfacility.net.
The post Cannabis Facility Construction Partners with AWH on Ascend Dispensary Renovations: Design-build firm expands footprint and completes 40th project milestone appeared first on Cannabis Business Executive – Cannabis and Marijuana industry news.