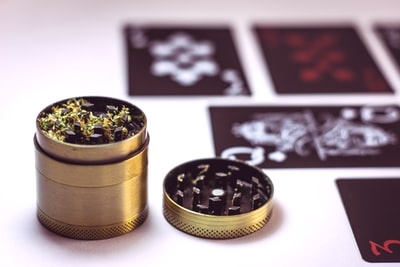 Anyone involved in the cannabis industry likely knows that banking is an issue. However, the nuances are manifold, and few have an expertise like Paula Durham. Paula is an Associate Director with JS Held and focuses part of her practice on the cannabis industry (CLICK here for more information about Paula). Paula wrote an excellent article on banking issues in the cannabis industry, which is entitled "Banking Trends for Cannabis-Related Businesses". The article was published in the March 2020 edition of the AZ Attorney Magazine, which is a monthly periodical published by the Arizona State Bar (CLICK here to download a copy of Paula's article).
Paula's background is very unique. Paula started working with Simon Consulting, which recently merged with JS Held, in 2013. Paula worked for cannabis clients while at Simon. In 2016, Paula took a job in the cannabis industry as the Director of Operations and Compliance with a vertically integrated company that had retail locations, grow operations and product manufacturing. Paula had worked for the client while their business was in receivership in Arizona. In 2019, Paula returned to Simon Consulting to continue providing services to the cannabis industry. She currently is assisting with a receivership over a dispensary with grow operations and product manufacturing. Aside from cannabis, Paula has worked on receiverships in the Federal space with the Federal Trade Commission and the Securities and Exchange Commission. Likewise, Paula has extensive experience with Federal contracting compliance, including advising on the Foreign Corrupt Practices Act and the Federal Acquisition Regulations.
Paula's article details various banking issues facing the cannabis industry. One of the hurdles discussed by Paula is money laundering and how that impacts cannabis banking relationships. As noted by Paula, "Money laundering is the process used to conceal the existence, illegal source or illegal application of funds. In 1986 Congress enacted the Money Laundering Control Act ("MCLA"), which makes it a federal crime to engage in certain financial and monetary transaction with the proceeds of 'specified unlawful activity.'" While the guidance by Paula is very clear, she notes that some operators "try to skirt the system by obtaining bank accounts in the name of management companies or other entities one step removed from the actual business." This is illegal and could cause operators a lot of headaches if they attempt to shift cannabis proceeds to another related company.
Paula also discusses certain efforts to pass Congressional legislation to deal with cannabis banking issues. In addition to what is discussed in Paula's article, she recently noted that the Marijuana Opportunity Reinvestment and Expungement Act of 2019, or the MORE Act of 2019, cleared the House and is on the way to the Senate. Under the MORE Act, cannabis would no longer be a scheduled drug by the DEA, and thus, the Federal prohibition on cannabis would be abolished. Paula believes the probability for marijuana reform is higher with the new administration.
Another update from a topic in the article deals with digital currency or cryptocurrency. Paula noted that, "In July 2019, Arizona approved cryptocurrency startup ALTA to offer services to the state's medical cannabis operators." Unfortunately, the use of digital currency has stalled in Arizona. In fact, Paula is unaware of any dispensaries that currently use digital currencies.
Paula and I also had the chance to discuss a few interesting topics that she has seen in the industry. One issue that Paula noted is that there is a lot of secrecy in the industry. While one would assume that operators would not disclose proprietary information (e.g., edible formulations), the secrecy goes beyond proprietary information. For example, even regulatory issues that operators face are not discussed openly in the industry. And, to boot, there is not a strong push by Arizona regulators for operators to work with the Arizona Department of Health Services on regulatory issues. Paula said that there is a lot more dialogue with the regulators and industry participants when she deals with various Federal issues (e.g., the Federal Acquisition Regulations), like regulatory interpretation.
Paula also noted that Arizona is having a huge issue with supply since recreational marijuana was legalized (CLICK here for more information about supply issues in Arizona). As Paula went on to note, because there is still a Federal prohibition for marijuana, operators cannot buy and sell over state lines. Even though California and Nevada have also legalized the use of marijuana, and both states directly abut Arizona, marijuana cannot be bought and sold with those states' operators.
We hope to sit down with Paula again in the coming months to learn more about what is happening in Arizona's cannabis industry. Stay tuned!
The post Cannabis Banking and Arizona: Interview with Industry Expert Paula Durham, CFE appeared first on Harris Bricken.