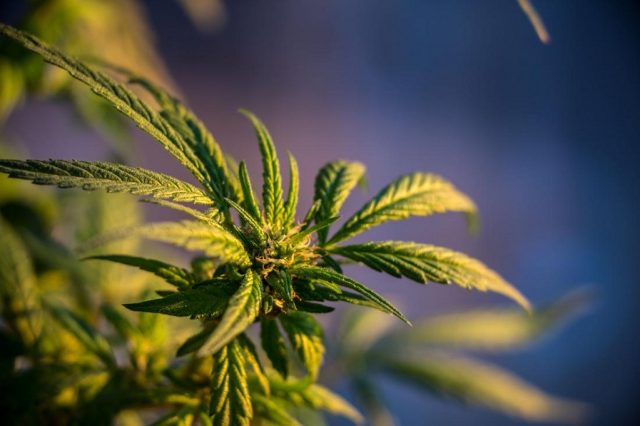 DES MOINES, Iowa – Law advocates who want to lessen the punishments for first-time cannabis possession say that the proposed bill can save money for the Iowans.
Moreover, it will reduce the uneven number of black American convictions in the criminal justice system.
Iowa's initial offense sentence for a single pot joint is one of the harshest punishments in America. First-time offenders spend six months in jail and pay a fine of $1,000.
According to Daniel Zeno, policy adviser for the American Civil Liberties Union of Iowa, the region's severe punishments affect low-income and minority communities.
He also revealed that Iowa is the worst in America when it comes to racial inequalities in cannabis arrest.
According to data, 18 percent of those arrested for first-time cannabis possession were African-Americans. It was despite the number of black Americans in Iowa making up 3.5 percent of the state's population.
Senate File 432 aims to reduce sentences for all first-time lawbreakers with five grams of cannabis or less. Instead of spending six months in jail, the accused will only spend 30 days in prison.
Additionally, the fine has been reduced. From $1,000, the suspect will now only pay $625.
However, the State Police Associations and Iowa Police Officers are not in favor of this amended law. Meanwhile, the Governor's Office of Drug Policy has kept their mouth shut about this matter.
This bill that aims at minimizing penalties for first-time cannabis possession has been presented and debated on for several years already. Unfortunately, it failed to reach the two chambers for a vote.
Zeno also added that the state's existing sentences for first-time marijuana possession had affected many lives of the Iowans. He said that the lawbreakers get fired from their jobs and lose opportunities to seek other work because of the arrest background. Kids, on the other hand, get expelled from their schools.
Zeno also said that everybody makes mistakes. Therefore, he wants to give the first-time offenders a second chance, especially young people who are caught with a small amount of marijuana.
Zeno also believes that reducing the penalties will address a massive issue of racial inequality. According to a 2013 report, African-Americans in Iowa are likely to be arrested for having cannabis than white men.
This finding is regardless of the number of white people who possess marijuana.
Meanwhile, a Democratic representative, Mary Wolfe, spoke about the amount of money spent on first-time marijuana possession offenders.
According to Wolfe, local authorities shoulder the costs when law officers put first-time pot possession offenders in jail for 24 hours. She even questioned the purpose of this action.
Thus, Wolfe pointed out that if sanctions were reduced, it would help the local government save much money by arresting these people.
The government can re-channel the budget for these arrests to the processing of more important criminal cases.
Wolfe also stated that in 2016, half of the 3,400 offenders were found guilty of having less than five grams of marijuana.
This data was collected while finding out the number of black Americans convicted of illegal cannabis possession.