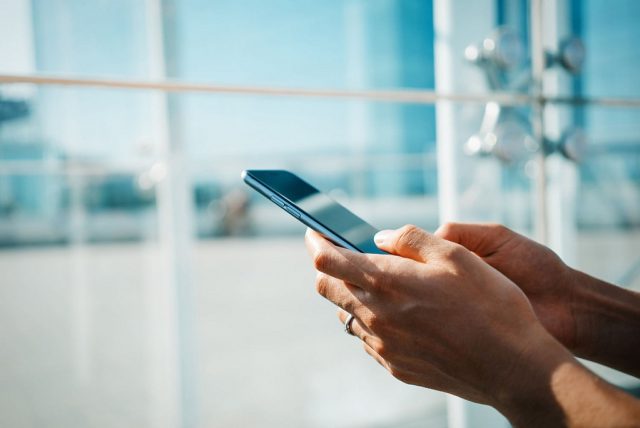 BOSTON, Massachusetts – At UMASS, marijuana is getting more attention. A psychology professor is taking steps to keep marijuana-drugged people off the road. At the University of Massachusetts, a marijuana measuring app is taking form through the hard work of Professor Michael Milburn.
Professor Michael Milburn of UMass, a doctorate-degree holder from Harvard, developed the a tool that he believes will keep people safe when it comes to marijuana use called the DRUID.
After the legalization of marijuana for recreational use in Massachusetts in 2016, the state was also mulling about sanctioning retail sales. However, there was a concern on public safety. Can an individual be allowed to drive after having consumed marijuana? These questions were what Milburn sought to answer through his marijuana detector.
DRUID, short for Driving Under the Influence of Drugs, is an app that can detect drug use in a person. The app can help people decide whether to drive or not. With the tagline "Two minutes that could save your life," DRUID could indeed make a big difference in someone's life, according to Milburn.
Currently the app has been downloaded 2,000 times at a price tag of $0.99. With DRUID, a person can perform multiple tests that can help aid in decision-making processes on functionality. The UMass marijuana technology tests whether a person's intake of the drug is still within the allowable limits, or if the person is too drugged to make proper decisions.
One test involves balancing oneself on one leg. Another app prompt includes checking the reaction time between visual identification and body mobility. One example is counting how many shapes appear while quickly touching the screen. The app measures all these as an attempt to evaluate the symptoms associated with drug influence.
It is also interesting to note that the app does not differentiate between drunkenness and drugged state. However, it does give precise measurements depending on one's level of impairment.
According to Milburn, who has been teaching at UMass for the past 39 years, it was only around two years ago that he came up with the idea of measuring body functionality with marijuana use. This idea came at a time when marijuana legalization was an issue intended for the ballot.
In UMass, marijuana addiction among the youth came under academic scrutiny at the latter part of 2017. The research, under the supervision of the state's Department of Public Health, yielded data that helped researchers like Milburn determine how things would change after retail marijuana shops open.
Also at UMass, marijuana use and possession are banned on campus. The only time that that the cannabis finds its way to the university is for research purposes. Although Massachusetts approved the use of medical marijuana in 2012 and for recreation in 2016, it remains illegal in the context of federal law.
Currently, DRUID is still in its probationary period. Milburn has been working with the Massachusetts municipal police to test the app on volunteers. More testing is needed before law enforcement could finally use DRUID.
Currently, Milburn is seeking for DRUID volunteers.